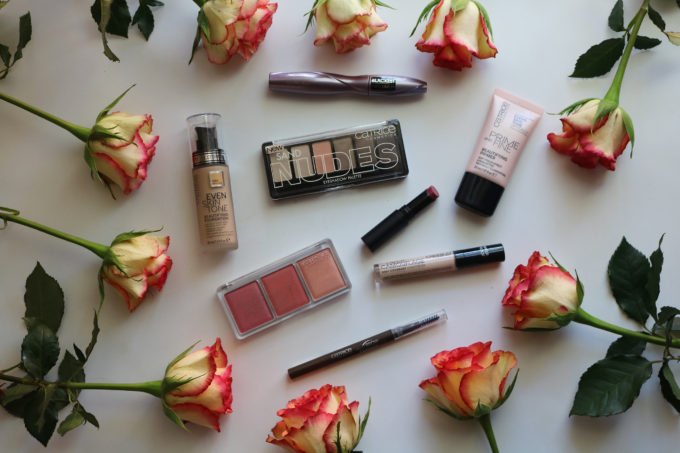 Catrice sent me a box of goodies and I realised that I'd been using them so often most have already become staples in my make-up routine. However I'd yet to feature them. Bad beauty blogger! I love that Catrice is so well-priced and aside from being budget friendly they also offer versatile products. You could happily own one or two of their eyeshadow palettes for instance and be able to glide through every season with just that. No fuss or need for frivolous spending.
Let us start with the Catrice Even Skin Tone Beautifying Foundation (R149). I ran out of my beloved L'Oreal Infallible and needed a light creamy base that would even out my skin tone. I picked this up and was A) super happy that the shade 20 Beige Rose suited me perfectly and B) thoroughly impressed with the overall texture and how my skin looked as if I wasn't wearing anything but I still had coverage. It allows your natural glow to still appear and doesn't feel like a mask once on. It also has an SPF 25 added so another plus.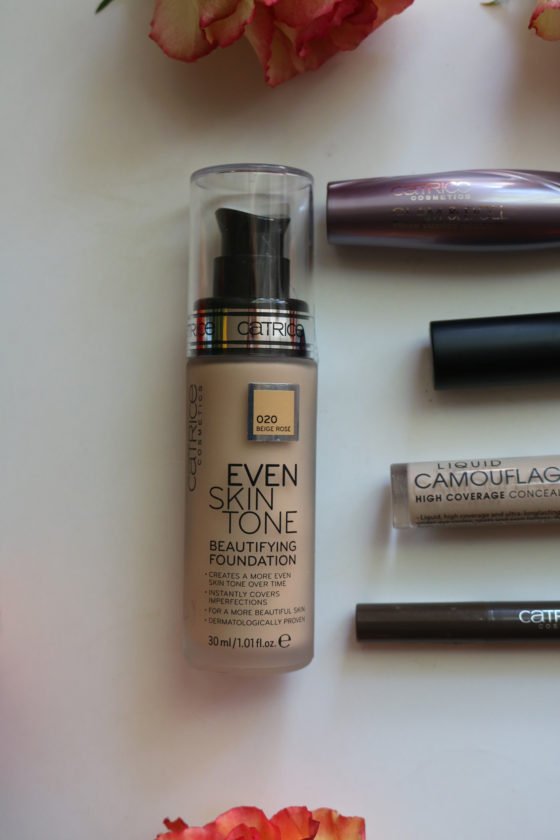 Catrice Blush Artist Shading Palette (R92) is the perfect travel companion. You can use the deeper darker shade at night, use the highlighter for more of a "pop" or the in-between shade for a soft peachy cheek.
Catrice Sand Nudes Eyeshadow Palette (R99) is the perfect "basic" eyeshadow palette, it has soft shimmery highlighting shades all the way through to darker browns with a single peach shade for a pop of colour. All you need to create an everyday smokey eye.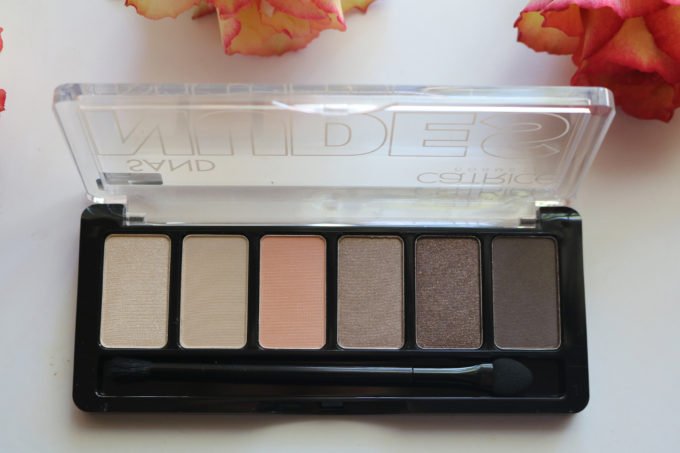 Catrice Glam & Doll False Lashes mascara (R79) in Blackest False Lashes is one of the best mascaras I've tried this year. Individually coats each lash and lasts all day (and night).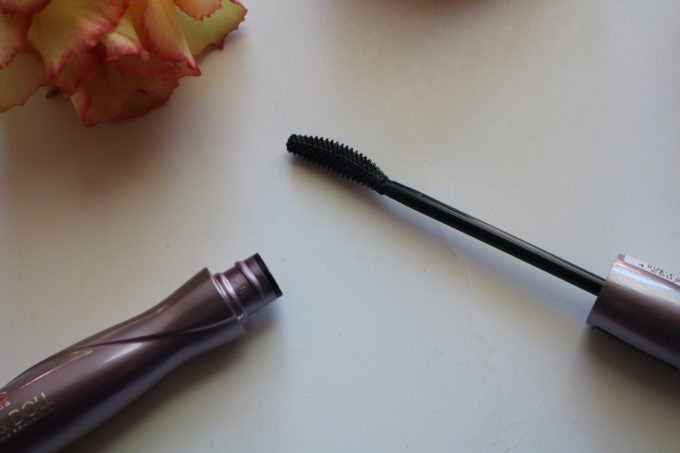 Also worth a mention is the Catrice Velvet Brow Artist which I used. The Catrice Prime and Fine Beautifying Primer which allows a soft focus look to ones skin. It also naturally illuminates and contains Vitamin E. You can use this on it's own or under makeup. I also really like the Catrice Camouflage Concealer which is very creamy and is great for contouring too. On the lips I'm wearing Catrice Ultimate Stay in Don't Worry, Be Berry.