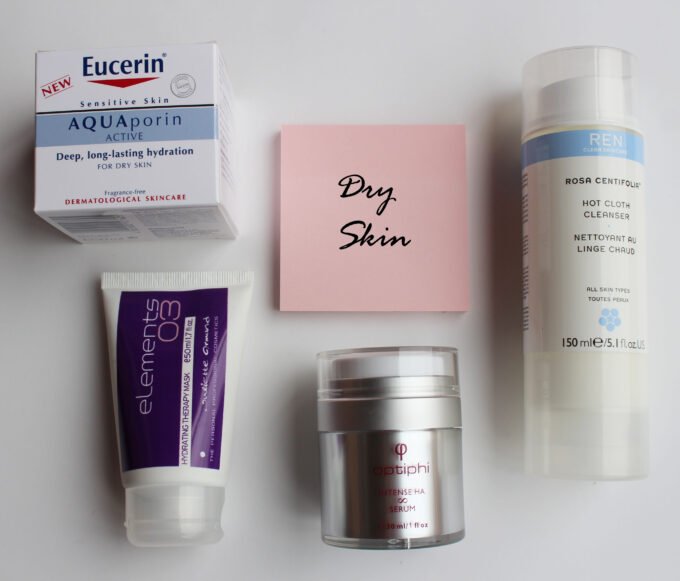 Dry skin is a battle that many face, literally. For most dry skin usually tends to pop up during seasonal changes but in many cases it can also be an all-year long struggle. Dry skin is also most likely to age faster than oily skin, so how exactly can one pump back moisture into ones skin and create balance once more…
– Juliette Armand Elements 03 Hydrating Therapy Mask: Feels incredibly soothing when applied. It provides an instant shot of moisture and nourishment to the skin. I reviewed it way back here and still use it whenever I feel that my skin is borderline on the dry side.
– REN Hot Cloth Cleanser: REN is one of my most-loved brands so expect them to always pop up in a favourites list. This wonderful cleanser is so gentle that it is ideal for those with dry skin. Simply apply and then use a hot face cloth over to allow the active ingredients to penetrate the skin then wipe away.
– Optiphi HA Intense Serum: If you are looking for a hydration power-shot then look no further. Optiphi HA Intense Serum works like magic to restore hydration to dry skin.
– Eucerin Aquaporin Active for Dry Skin: Is the perfect everyday moisturiser. I reviewed it earlier this week over here. I myself have been using the Aquaporin Active for All Skin Types but for those with dry skin this richer formula is perfect.