I recently went to Legs Eleven in Greenpoint for my first ever IPL session. I have always wanted to have permanent hair removal as no woman likes to shave or wax and it really is such a hassle that lasering it all off is the obvious route these days. I was a little disappointed to hear that IPL does not work on blonde hair however as it lacks pigment and the laser is drawn to the dark pigment in hairs. IPL therefore works wonders for ladies and men with plenty of dark hair covering their bodies. You can choose to lessen the amount of hair, by going for only a few sessions or completely remove the hair entirely over time as set depending on your hair type, pain thresh-hold and the area you want to eliminate the hair from.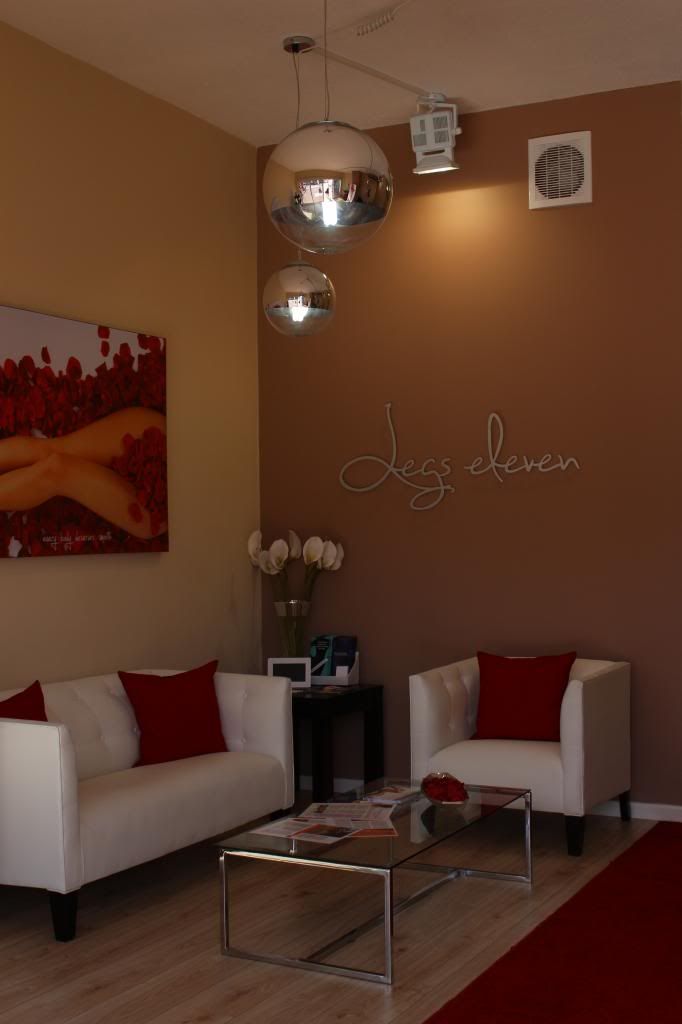 Legs Eleven is beautifully decorated and the staff are very welcoming and informed. They make every effort to ensure that you receive the right treatment depending on multiple factors and will be very thorough when you go for your first consultation and patch test. Some important pointers… IPL is fairly useless on blonde hair but if you have darker underarm or pubic hair then it will work perfectly fine there,medication plays a huge role in whether or not there is a possibility that the laser may burn you so no blood thinning medication must be taken the week prior to your treatment and this includes anti-inflammatory pills such as Myprodol. Self-tan is also a big no-no as the laser will be attracted to the darker pigment rather than the hair follicle so lay off the self tan and sunbeds for about three weeks prior to your session. Therefore a consultation session and patch test is definitely the best idea in order to get the best results.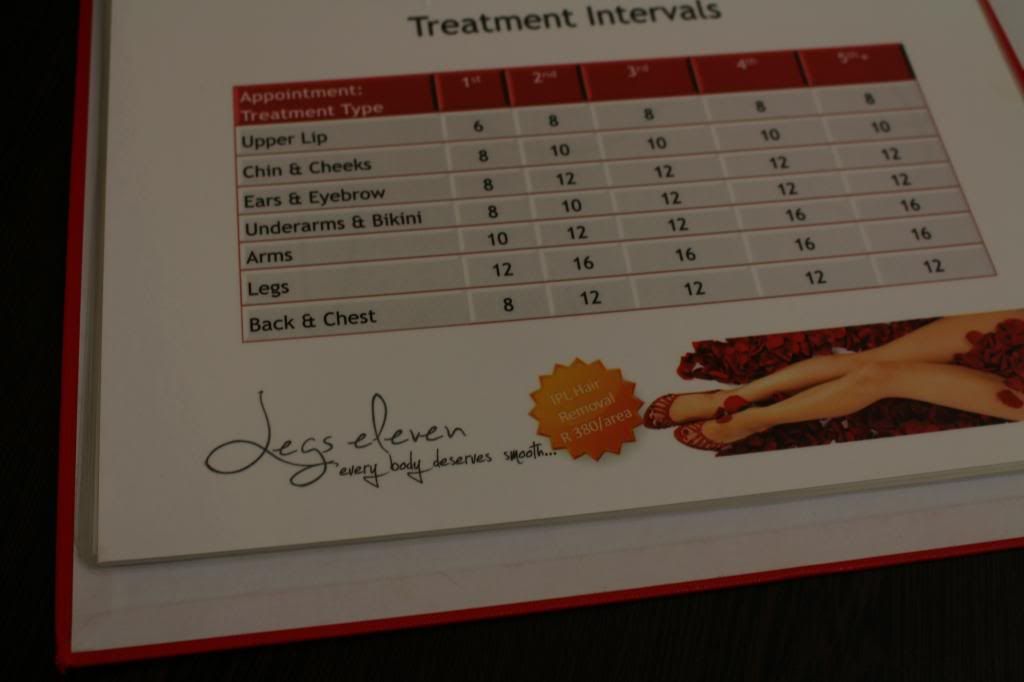 I opted for my underarms as the hair grows incredibly quickly and is dark enough for IPL. Both underarms count as one section which at R380 per section works out incredibly economical. On average one needs around 5 sessions which are spread out over a large period of time. At first 8 weeks a part then 10 weeks then 12 weeks only. Approximately 30% of hair follicles are destroyed after the first session and I was very excited to see whether I could see a difference.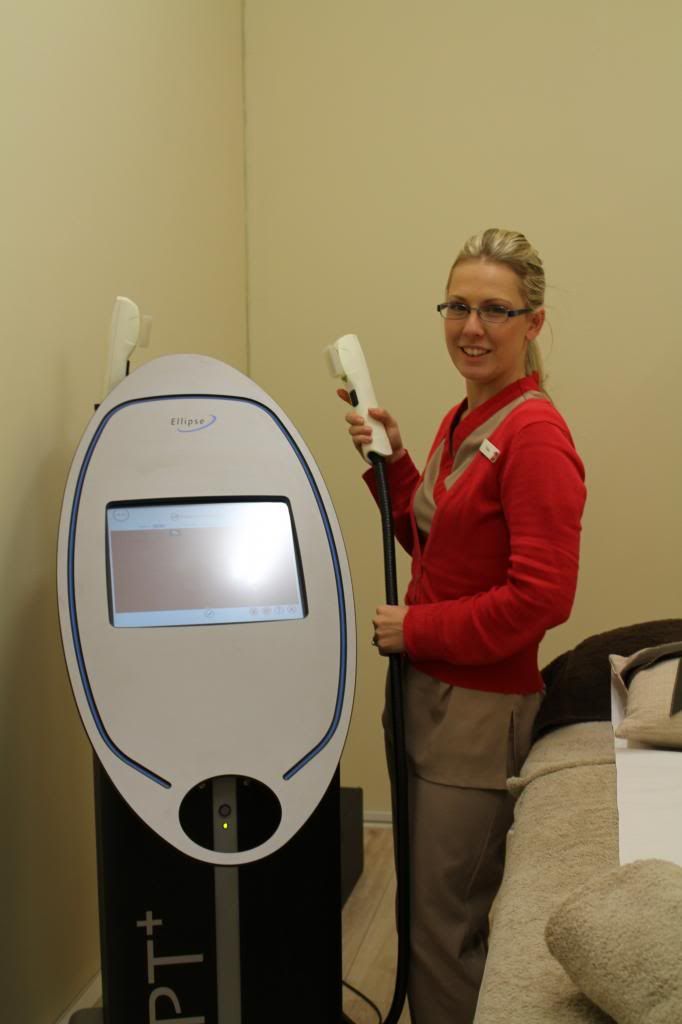 The very sweet Tiana was my therapist and gave me my treatment. The process was relatively quick and not nearly as painful as I thought. Firstly the therapist will shave the area in order to get the cleanest cut possible, the area is then outlined and a gel is applied. The actual sensation is difficult to describe and some say that it is a hot and piercing feeling all at once. I felt only a tiny zap but I do have a very high pain thresh-hold so even though the laser was set at a high amount according to my skin type and pain level I barely felt most of my armpit being zapped and only when lasering the inner area did I feel a few twinges.
I was informed that the next morning the under arm area may feel a bit tender and in some cases a couple of scabs may appear but fortunately I felt perfectly fine. I was told not to use any deodorant or perfume on the area until the following day and adhered to those rules as well as no direct sunlight for the next few days.
It has been almost a week and there is no redness or tenderness whatsoever. I have seen a reduction in regrowth and am thoroughly impressed by this. I cannot wait for my next session which will only be in mid September.
If you want permanent hair removal then I highly recommend Legs Eleven. Their professional and honest take on IPL inspires confidence that they want only the best for each and every client. As IPL does have some possible risks associated with it, it is best to go to a good quality specialised place such as Legs Eleven for any treatment.
To contact Legs Eleven:
Shop 5, Winston Place, 65 Main Road, Greenpoint, 8005 Cape Town, Western Cape
+27 86 132 4752