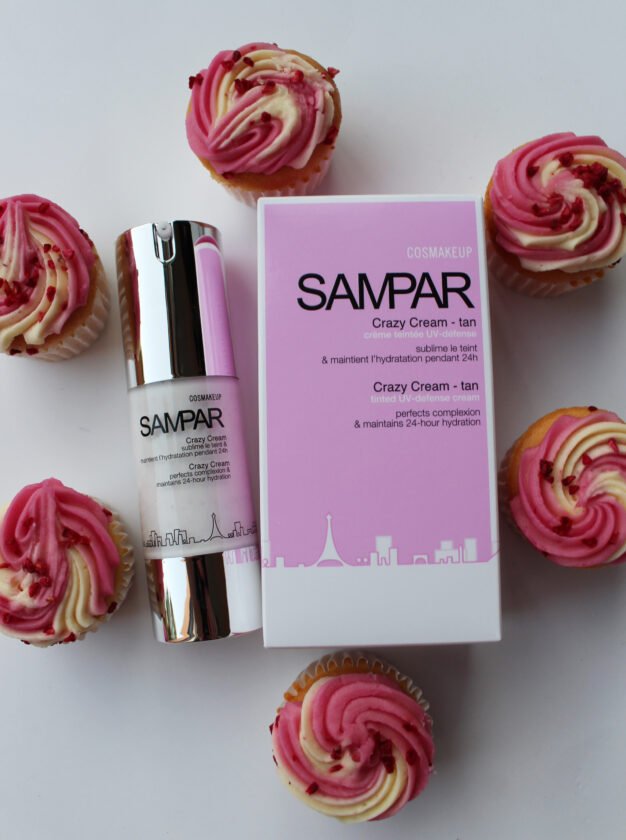 SAMPAR sent me their Crazy Cream to try out and to me the name is quite perplexing. Yes, it is a play on "Colour Correcting" cream, which is essentially what it is. It helps to provide a subtle tan, UV-defense and also maintains 24hr Hydration. The breakthrough SSP (Smart Sun Prevention) acts like a UV 'vaccine' at the heart of the skin cells, protecting the DNA and reinforcing the skin's natural defenses against harmful UV's that cause photo-ageing. SSP is equal to a 15 to 20 SPF and lasts all day long.
I love that the protection lasts throughout the day and this makes it ideal for use as a daily moisturiser under your regular foundation or even on its own thanks to the added tint. However, I received the shade Tan and it was very light still on my fair skin and blended in so I'd still prefer a bit more coverage.
Available in two colours: Nude and Tan, and SAMPAR Crazy Cream can be purchased at selected Edgars and Woolworths Stores for R565 for 30ml.