I have decided to put together a few little Buy Now features, this post will be focused on Heels. I have been in a shopping mood, especially since I am currently sorting my wardrobe. I decided to create a wish list with some inspiration.
When it Comes to Heels. I'll always be a Stiletto Lover…
This led to me reflecting on how, after mentioning my blog's name people I meet tell me will often say that they tend to steer clear of stilettos. As they don't feel that they can wear them or equate stilettos to discomfort. Stilettos are a classic and there is a pair of heels out there that you will be able to rock. With zero discomfort.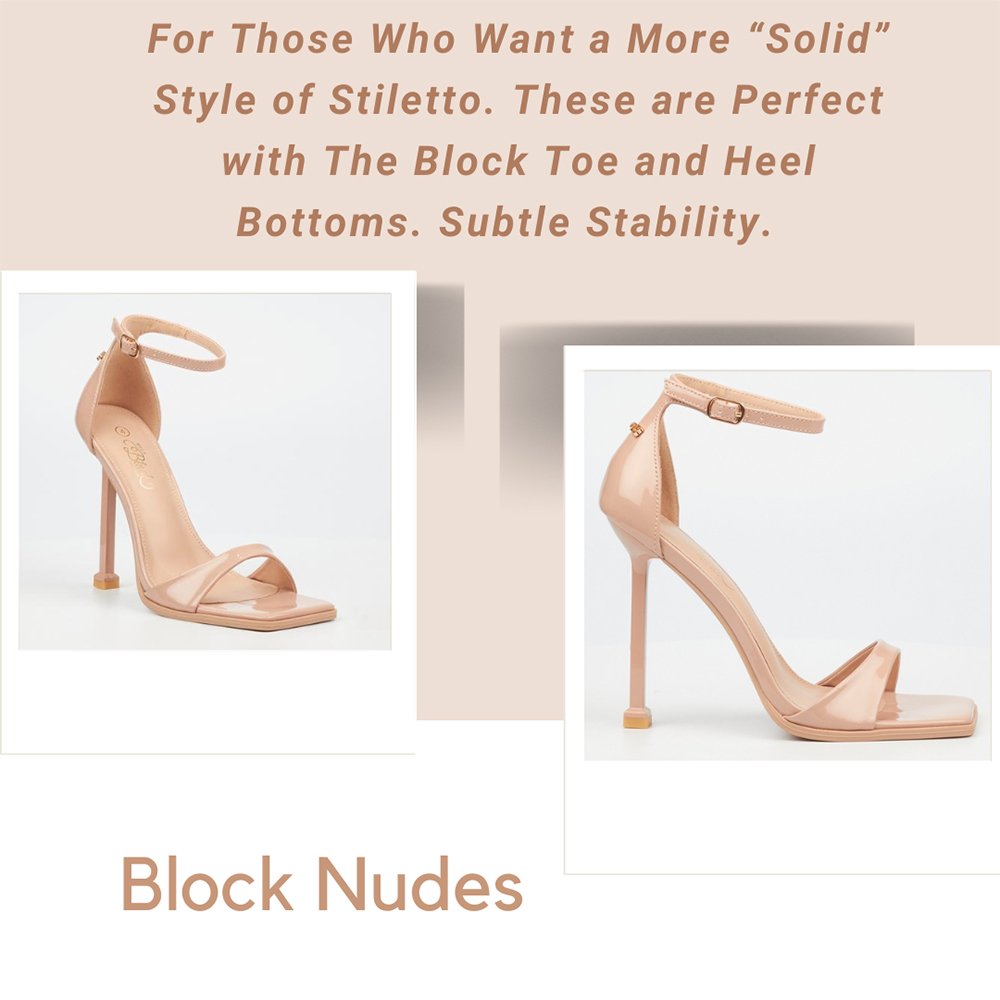 At the same time, the toe and front may change over time with trends. You'll always feel powerful in a pair of skinny stiletto heels. So I'm showcasing some of my current favourite styles.
I Believe Stiletto Heels will Never Go Out of Style.
An absolute staple would be a Court Stiletto pair of heels. In a nude or subtle blush shade, of course! A slightly more daring approach could be a pair of court heels in red or any intense colour, perhaps even a textured pair of comfortable stiletto heels can provide that "Wow" moment.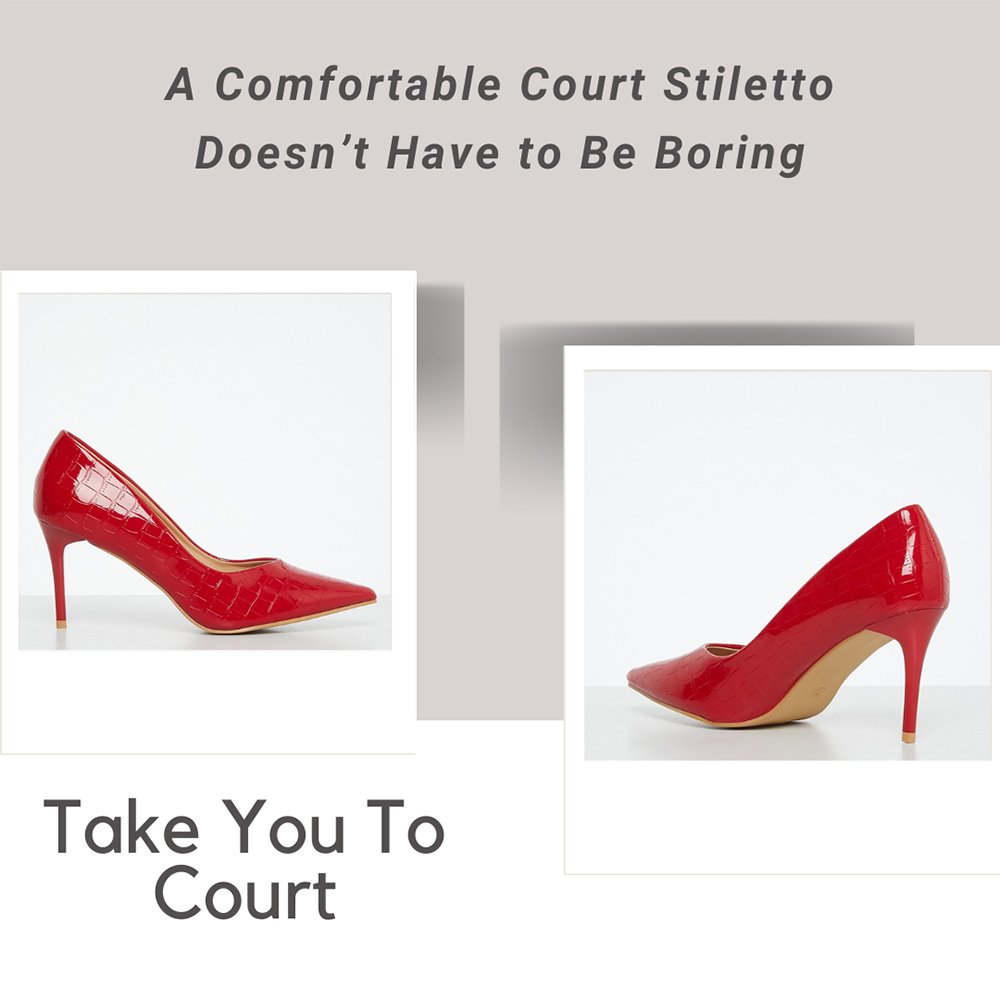 Here to Party?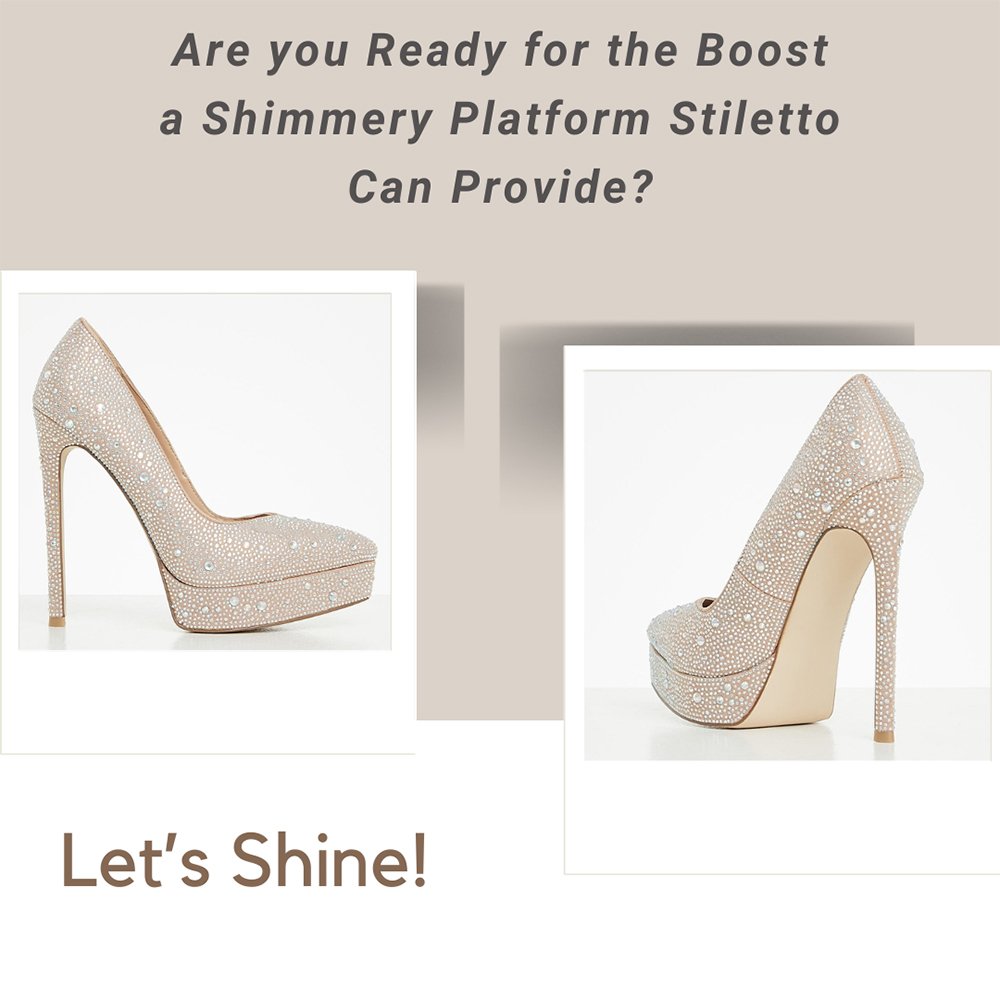 When I was younger the above style was a firm favourite of mine. I'm fairly short at 5'2 and since I adored heels already. A Platform Stiletto was a definite go-to. This one is so pretty.
Ankle Straps are a Must for Long Nights and Events!
As I've gotten older, I cannot believe that One Stiletto At A Time is now 12 years old! I almost have a teenage website! This doesn't mean I don't love to go out and dance the night away…now and then. I truly enjoy dancing and am a firm believer that ankle straps can help my 33-year-old knees keep up!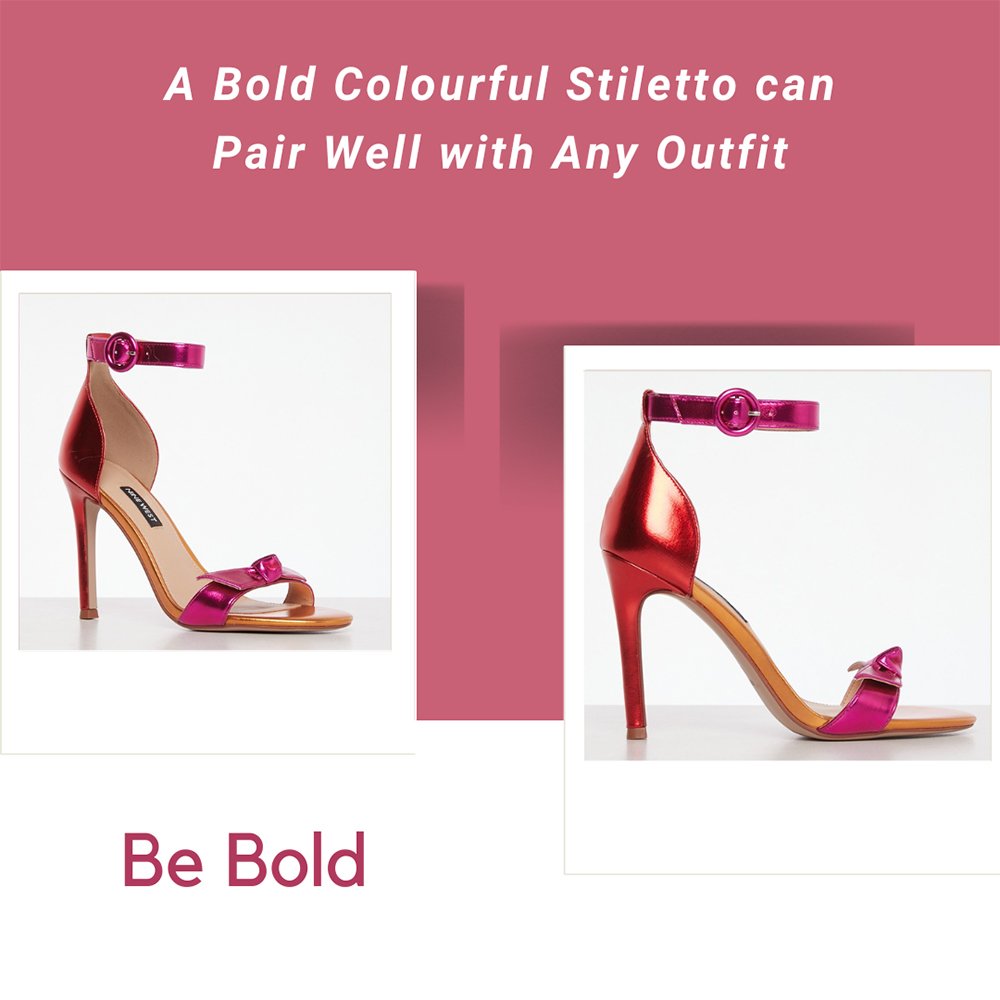 Special Occasions Are Often Long.
This adorable style will not only suit most special events but the subtle platform does help provide some comfort for those who don't typically wear stilettos or heels regularly. It also allows one to have the added height but the subtle toe area will help for you to feel more at ease when you walk. This is due to the slight lift in the front. Also, the added ankle support. That's a no-brainer when you need to be on your feet for extended periods.
Reputation Heels (Taylor's Version)?
I have no idea if Taylor Swift herself would don a pair of these heels but to be honest it was the first thing that came to mind. The whole fierce and fearless approach to representing females and how strong stilettos can make one feel. The snake, the red, the powerful gold ankle "strap". These have been added to my Wish List but I'm not sure if I'll know when to wear them… Maybe just at home while I blast some music loudly!
Also, note I am not saying high heels are for women only. I think women may have initially just upped the ante with the extra height of a stiletto heel. In any case, if you purchase this pair (available at Superbalist) then let me know on Instagram or TikTok!