My excitement level always reaching its max when a parcel arrives, yes even after four years of blogging and multiple parcels arrving each week I still get incredibly excited to try a new product or see what a press drop is all about. However, when a Retail Box Secret Box lands on my desk it feels even more exciting as even I don't know what is inside. The lovely ladies at Retail Box certainly like to keep their Secret Boxes secret.
Can you believe that this is Secret Box number 23?! 23 boxes and notone is yet to disappoint. So what was in #RBSecretBox number 23? Well I can finally tell you as most of you will have received your goodies already or else I am just here to give you extra FOMO and rush off to grab the last few remaining boxes (over here).
As with all of the Secret Boxes you get quite a deal, this box is available for R299. Yet is well worth over R800!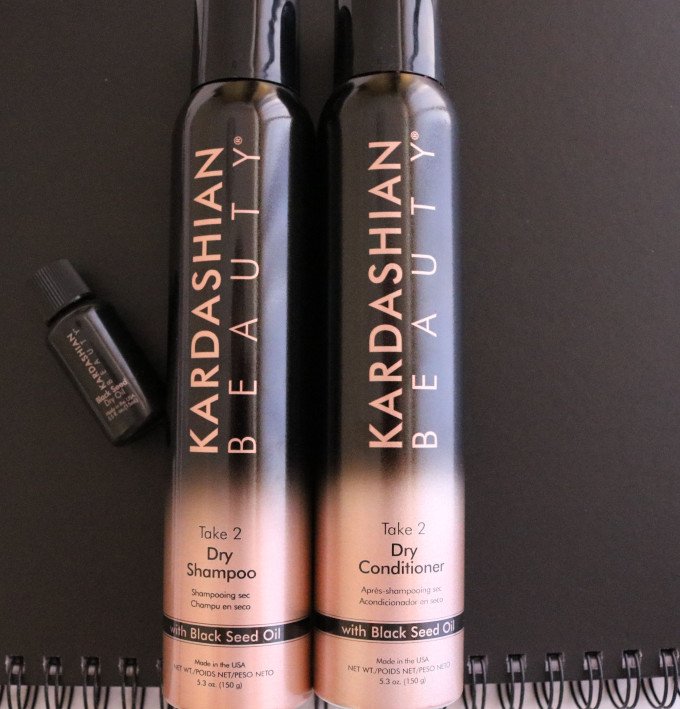 It contains the Kardashian Beauty Take 2 Dry Shampoo, Take 2 Dry Conditioner and Black Seed Oil. So let us get to reviewing them…
Kardashian Beauty Take 2 Dry Shampoo (R395)- it is certainly no secret that I am a massive fan of dry shampoo especially in summer and even more so now that I've chopped my hair into a lob (long bob). I'll share a post all about that soon. Carefree waves is such a breeze to style, I simply let my hair air dry and then spray in some dry shampoo for volume and to lift the roots. The Kardashian Beauty one smells incredible and even though it is pricey I do find myself needed to use far less than my beloved Batiste.
Kardashian Beauty Take 2 Dry Conditioner (R395)- the one thing with dry shampoo is that it does tend to make ones hair look dull so when I spotted this Take 2 Dry Shampoo in my Secret Box I was very intrigued. Could it be the answer? Well yes indeed it is. Simply spray from mid-shaft to your ends and gently comb through. It can be used on the second and third day when styling to revive moisture and shine as well.
Kardashian Beauty Black Seed Oil (R75)- Is extremely lightweight and offers a touch of nourishment and plenty of shine to ones hair after styling. It absorbs quickly leaving no residue and is the ultimate glamorous finish.
Retail Box Secret Boxes can be purchased on the Retail Box website over here.