A few weeks back I attended the Paul Mitchell Neuro Styling Tools launch hosted by Retail Box. As some of you may know my laptop crashed, sadly I had just edited and uploaded the pics from this launch onto it and thought that they were lost for good. However, I did manage to retrieve them but this post is a little overdue.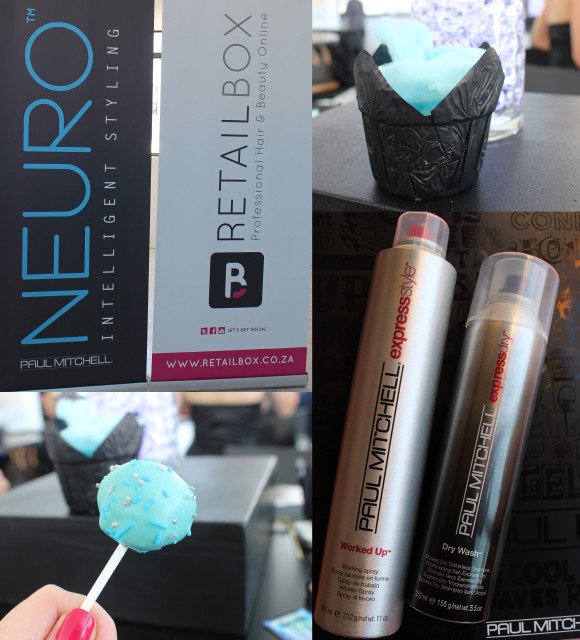 There were delish snacks on offer and we were gifted with some products from Paul Mitchell. Including the New Dry Wash and Stay Strong. The Dry Wash is an Express Dry Waterless Shampoo and it works wonders to remove excess oil and create the look and feel of freshly washed locks even if they are in fact a couple of days old. The formula leaves no residue and smells really good. It has that "salon" kind of fragrance to it rather than the typical dry shampoo tell-tale scent. It retails for R365 on Retail Box.
The Stay Strong Express Dry Strong Hold Hairspray also R365 on Retail Box.
The looks above were created using the Paul Mitchell Neuro Styling Tools. The first look was created using the Neuro Dry hairdryer (R2500). For curls you can use the Neuro Curling Tool iron (R1850). There are different wands and sizes depending on what look you want. The Unclipped Styling Rod is R1450. The final look was styled using the Neuro Smooth (R1980).
I certainly have my eye on the curling wand and hairdryer myself. Which tool would you like to get?