As a Taurean I am very fond of luxury and comfort. Beautiful fabrics, fine clothing and rich meals. Cooking is something that comes naturally to me and I can happily spend hours in the kitchen baking and cooking.
Yuppiechef
is my heaven and I have so many wishlists that I sometimes wish there was a "select everything in store and add to wishlist" button or even better add to cart! They have such a wonderful selection of brands and the site itself is so simple and easy to navigate. They also have an instant chat option in case you get stuck.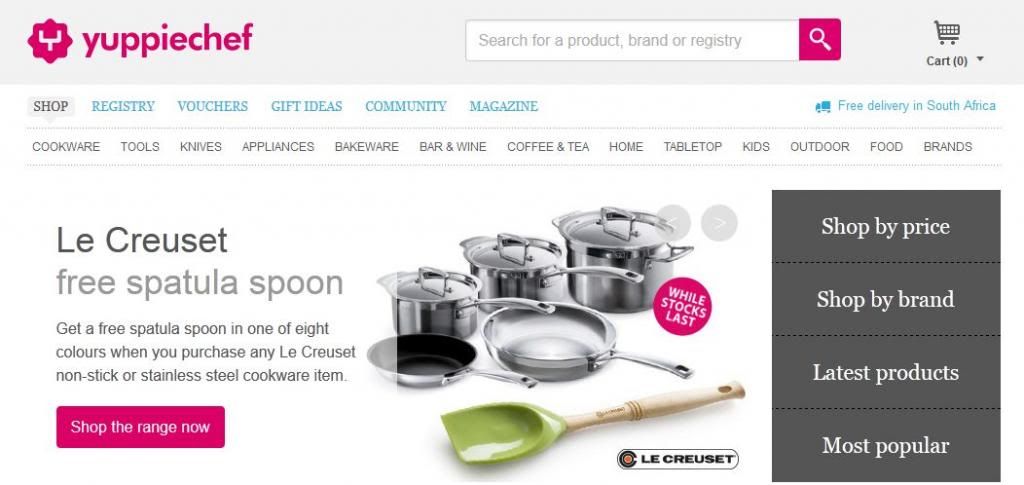 They also offer free delivery no matter how much or how little you spend and the delivery is super fast, usually the next day for me. Besides the great product selection and intuitive site
Yuppiechef
also has a fun quirky element to their brand and your package will arrive wrapped in their trademarked pink wrapping paper and always includes a few surprises like their fridge magnets with cute sayings on them. On April Fools they sold a Kitchen Aid mixer for R5!!! Yes 5 Rand instead of its usual price of R5990. Someone was lucky enough to get it (even though it appeared they were willing to sell as many as stocks lasted that day, only one person bravely clicked add to cart) and sadly that wasn't me as I had been on the site the previous day looking at the red kitchen aid mixer. My heart is still broken that I missed out as it is my dream appliance. Oh well, maybe next year as who knows what surprises Yuppiechef have up their sleeves next!