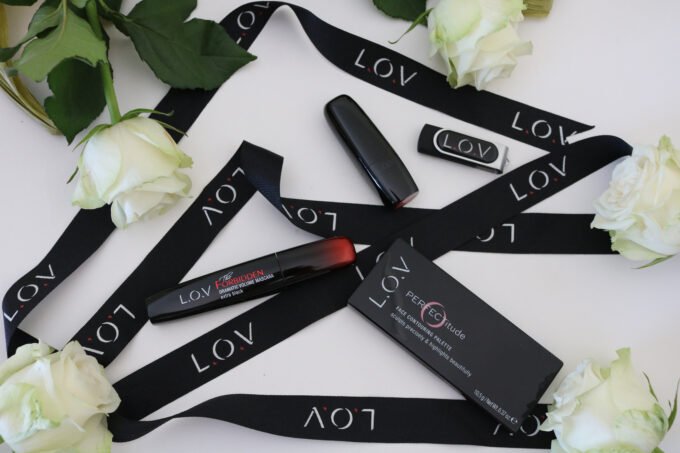 Introducing L.O.V the big sister to Essence and Catrice. A more premium brand than the other two L.O.V offers prestige in high-end mass market. Exceptional quality and design, the range is available at drugstores and at a very good price. L.O.V creates multifaceted products, each with their own L.O.V story.
I received a few products to try and the first thing that stood out to me was the darker, more sleek look of the packaging of each product. Sleek and sophisticated but also quite simple. This showcases the product itself to the fullest.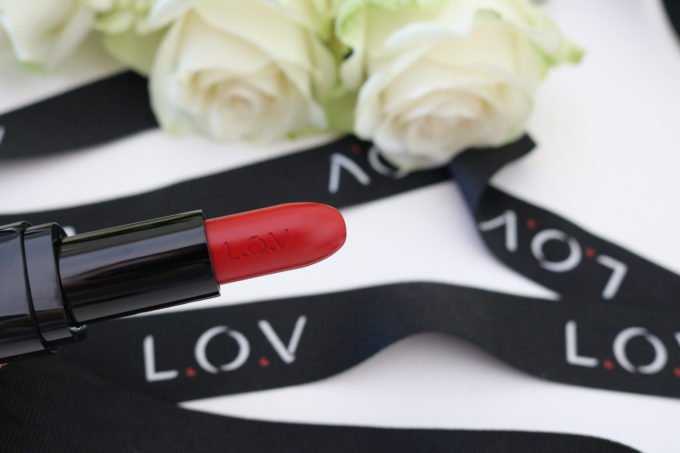 The Forbidden Dramatic Volume Mascara has a beautifully shaped hourglass brush which allows a defined curl and maximum volume. This mascara comes in three shades of black all with varying intensity. Something unique to me. I received the darkest shade 120 Extra Black Provocation. Only one or at maximum two coats are needed and you will have lifted jet black lashes. There are five other mascaras from L.O.V varying in price from R134.95 to R267.95. The Forbidden is R189.95.
What would a love story be without a bold red lip? I received the gorgeous shade Christina's Red from the LIPaffair line (R229.95). What stood out to me was how intense the shade is and also how creamy and comfortable it feels on the lip. The formula contains kendi oil and hyaluronic "Filling Spheres".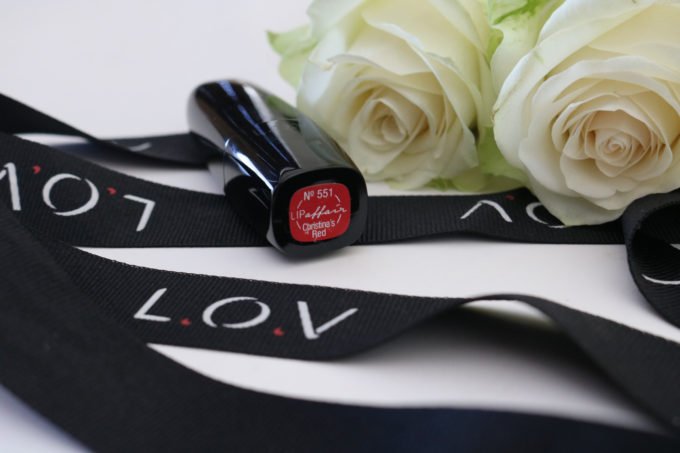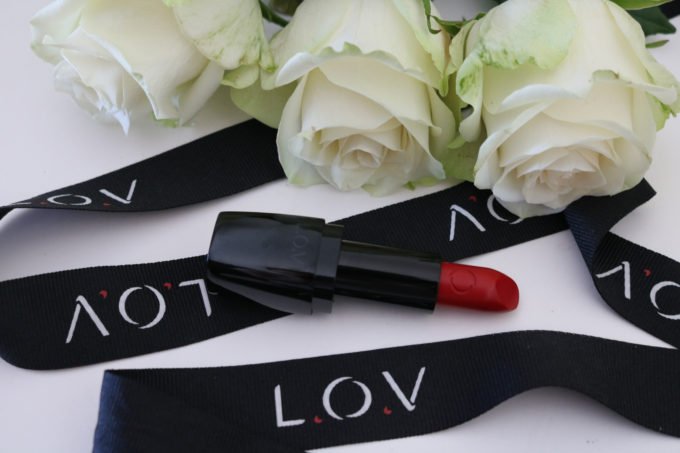 Finally we have the PERFECTitude Face contouring Palette (R247.95) which I cannot stop raving about. In all honestly I'd purchase this just for the highlighter part which is incredible. It's a smooth Illuminator & Strobing cream and adds a healthy glow. The formulas are all creamy and blend in so well. As a contour kit there is a lighter and a darker shade which surprisingly work on my fair skin type so I'm ecstatic to have found a contour kit that works for me!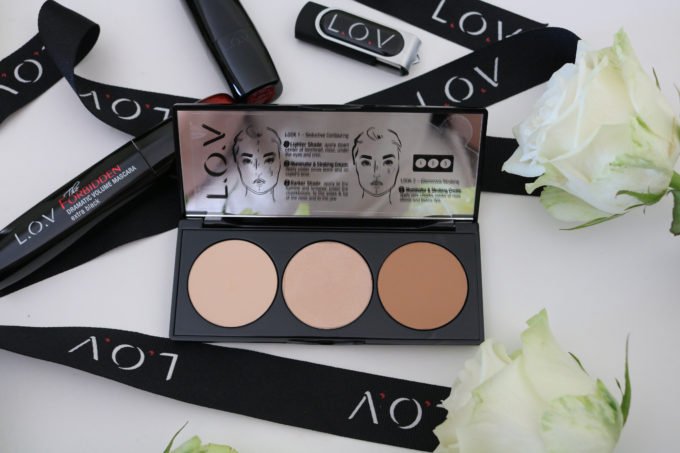 L.O.V