I have been trying to create a better system when it comes to beauty reviews. All too often a wonderful press drop arrives and I am so excited to try out the products that I neglect to shoot them until a couple of weeks afterwards. This happened with the awesome selection below from GOSH Cosmetics which arrived in Feb. I now have a beautiful big acrylic Beauty Box Organiser which has brought order to my life. Seriously, if you are beauty lover then you need one! So let us get to the Gosh Cosmetics finally shall we…
GOSH Forever Metallic Eyeshadow Stick (R139) – This creamy non-oily eyeshadow is so simple to apply and the best thing about it is that it lasts. I don't know if you guys ever experience this problem but I often have eyeshadows shifting into my crease and clumping there after several hours however with the Gosh Forever stick I have yet to see that happen. I have hooded eyes which means I am not the best model for showing this shade off but it is a gorgeous soft shimmery golden/bronze hue. There is also no need to sharpen it, simply twist. The Gosh Eyeshadow sticks are available in 8 shades.
GOSH Waterproof Volume Mascara (R130) is a lovely easy-to-use waterproof formula. It doesn't smudge and I like that the formula applies smoothly with no clumping issues. It is also incredibly well-priced.
GOSH Velvet Touch Waterproof Eyeliner in Black Ink (R99), if you have very sensitive eyes and find that most eyeliners "drag" across your skin when you apply them then this one is for you. It is so incredibly smooth. The first time that I applied it I was in such a rush that I didn't use a mirror, it glided on so smoothly that I thought none had come off. When I eventually looked in the mirror I saw a perfect deep black line. If you aren't fond of such a solid line then you can use the the applicator to tone it out. The formula contains jojoba oil and vitamin oil which is why it has such a soft effect and it is also perfume-free again a plus for sensitive eyes.
Finally we have the GOSH Velvet Touch Waterproof Lipliner (R95) – I am not very skilled when it comes to perfecting art of lipliner application so I decided to instead fill in my lip with the lipliner and then apply a clear gloss over. This also means that your red lip will last longer. The pigment is rich and I had not trouble applying it to my full lip and like the eyeliner it does not contain any perfume and is also free from mineral oil. It too contains Vitamin E and Jojoba oil and is available in 4 shades.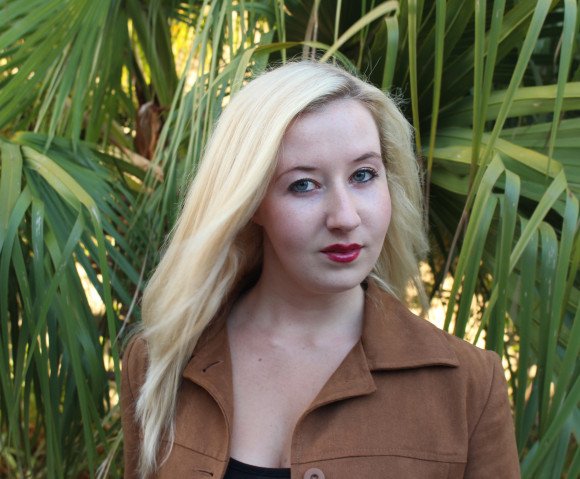 Gosh Cosmetics is exclusive to Edgars and Red Square stores nationwide.