There is just something so gorgeous about contrasts which is why monochrome will always be in style. I also adore a loose "poofy" top with fitted sexy jeans. For a long time this top hung in my wardrobe. I had picked it up from Forever New but since it is quite long and a nightmare when it comes to bra straps it was all too often overlooked. I decided to rather tuck it in and now I can't stop wearing it and kick myself for not doing so earlier.
I recently received this stunning rose gold watch from Stylista (fellow fashion bloggers sign up if you haven't yet) and Sissy Boy. I have never been a watch-wearer until this beaut arrived and now I feel naked without it on my arm!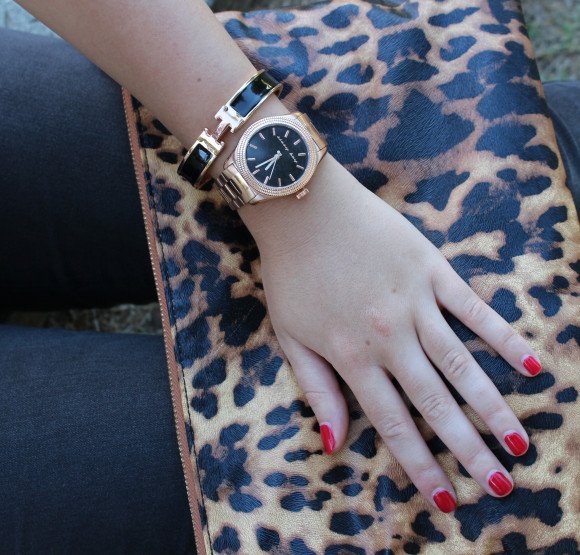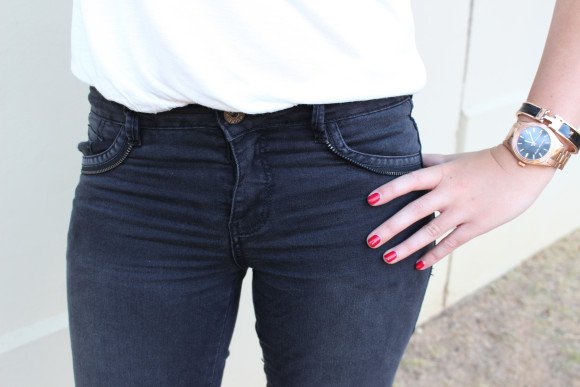 I shot these after coming back from Style Bar. If you are in the Western Cape then do yourselves a favour, find a branch near you and head to them asap! They know hair better than any other hair salon I have been to. I am wanting to grow my hair but still maintain the health of it. This can be a challenge because every two months a trim is required but a trim so small that it won't erase any growth. I also want layers but for them to look natural and not overly structured all while maintaining volume and thickness, there is nothing worse than straggly layers. I think the stylists at Style Bar have done a grand job at sticking to all of the above. My hair feels full, manageable and most importantly healthy!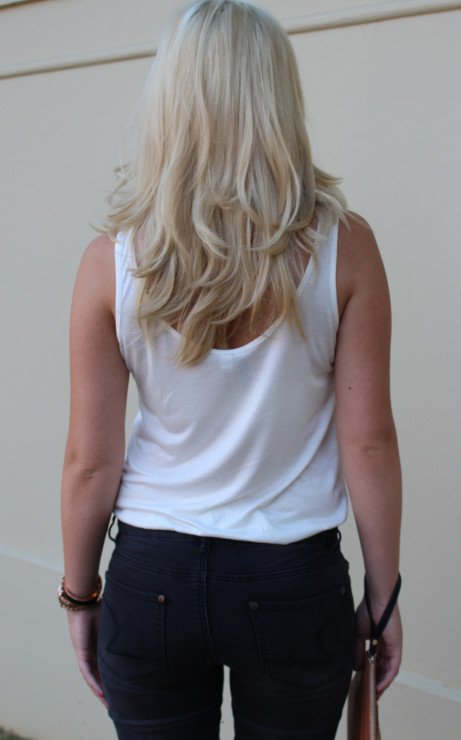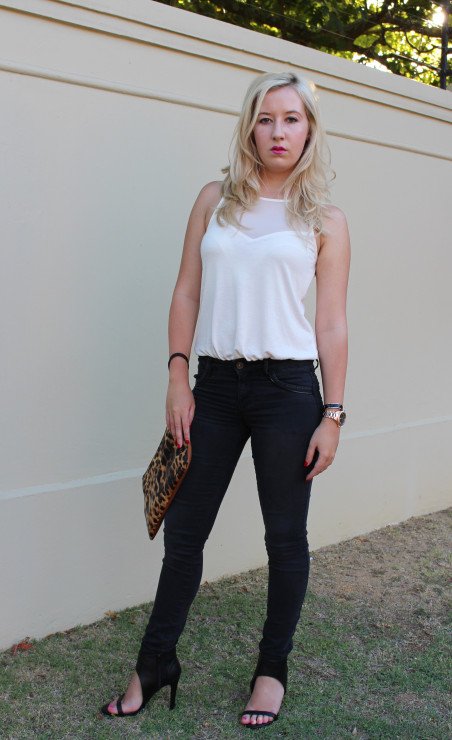 Sunglasses- Armani
Lip Colour- L'Oreal Colour Riche Extraordinaire in Pink Fuchsia (Available in May 15)
Bracelet- Hermes
Watch- Sissy Boy
Jeans- Woolworths
Top- Forever New
Shoes- Fashion Express
Clutch- Cotton On
Nails- Gelish Hot Rod Red