Sometimes one just needs to do some impulse shopping. Essence is often one of the beauty brands that I will justify buying another eye shadow or blush from as their products are always cute, do the job and are affordable.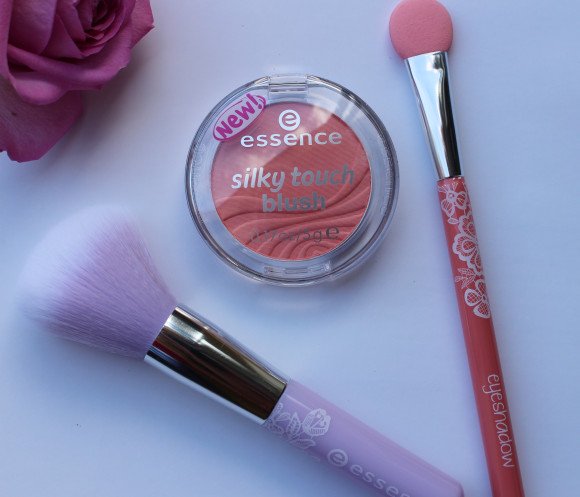 Essence Silky Touch Blush 90 Summer Dreaming (R47,95)- Whenever I am asked to recommend a good blush that is extremely affordable, I recommend Essence. The pigment is soft enough to build on and it offers a lovely youthful natural look. Perfect for the Essence target market.
Essence Powder brush (R57,95) has silky soft bristles and I've been using mine for just over a month now with very little fall-out. Another tool that does a good job and looks pretty in your makeup kit.
Essence Giant Eyeshadow Applicator (R34,95)- Replicates finger-like application which is perfect for the larger part of your eyelid. The slim sides also help to provide an accurate application. This is a very hand tool for when you are in a rush and want to evenly apply your eyeshadow without too much fuss or blending. It is also very pretty and super cheap.