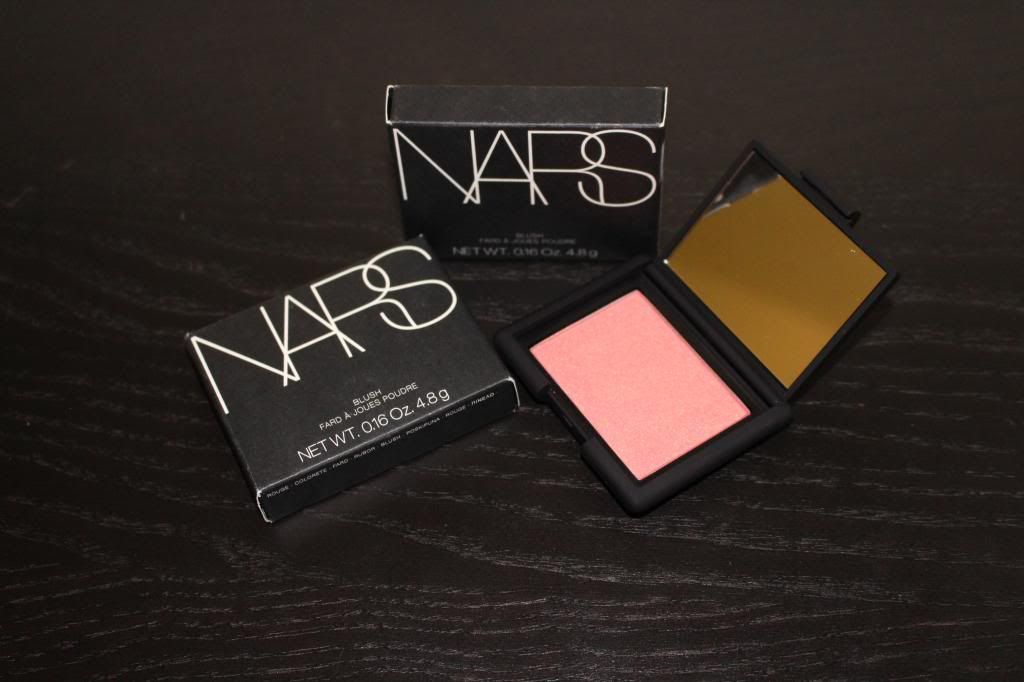 Quite often I tend to steer clear of over-hyped products, the reason being they usually never live up to their cult like status. I also prefer more pink blush shades or bronzers. The peach look just doesn't work for me.
When asking what products my SA readers wished were available here I was flooded with messages and many of them were specifying NARS blush in Orgasm. I had already decided on the Urban Decay Naked palette and thought it would be a fun play on a theme to go with NARS Orgasm as a secondary prize.
I purchased one for myself to test out and was literally blown (yes more puns) away. The texture of this blush is so soft and the actual granules are so super fine. One sweep of blush instantly woke up my entire look and I looked refreshed but at the same time it was so subtle that trying to take a proper swatch or picture of this o my skin was near impossible. It just doesn't look like I am wearing anything but at the same time it makes such a difference.
Also the shimmery peach is claimed to work on all skin shades and so far this has been true too. It blends in evenly and naturally. Definitely a cult product that lives up to its promises.
Remember you can win a NARS Blush in Orgasm as well as an Urban Decay Naked palette over here.