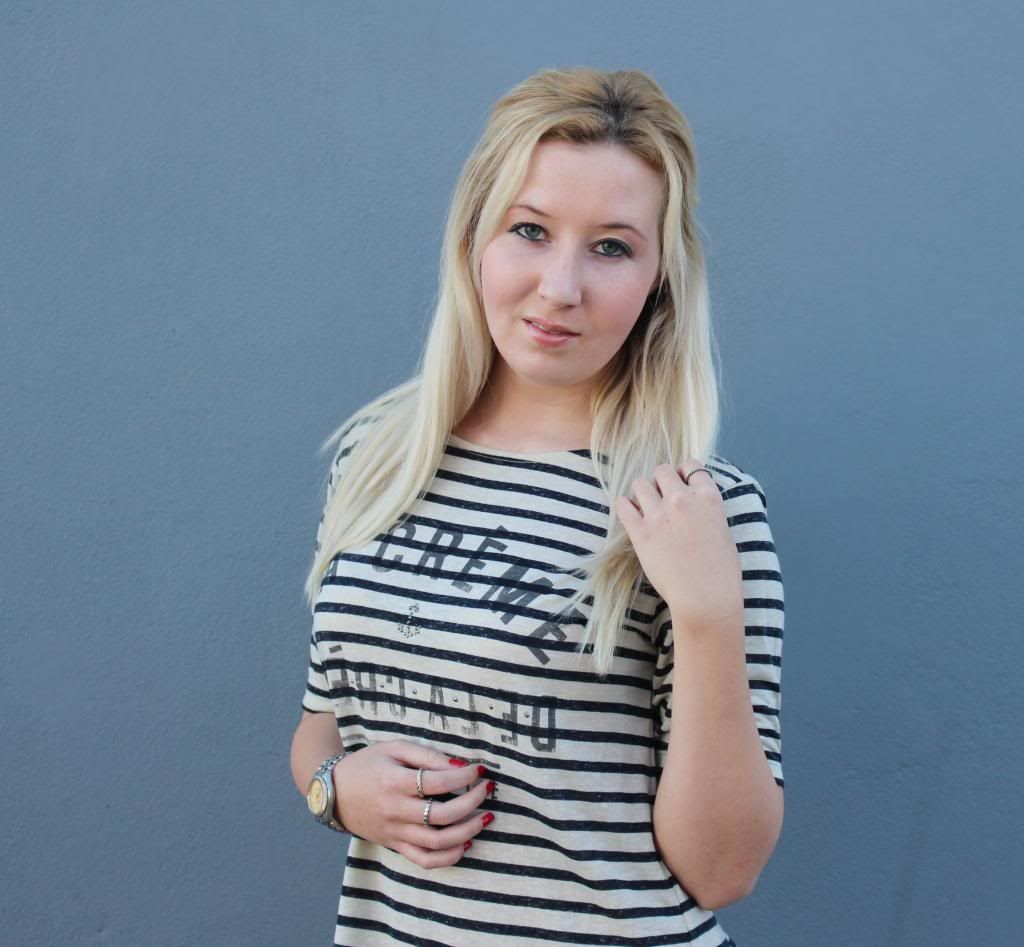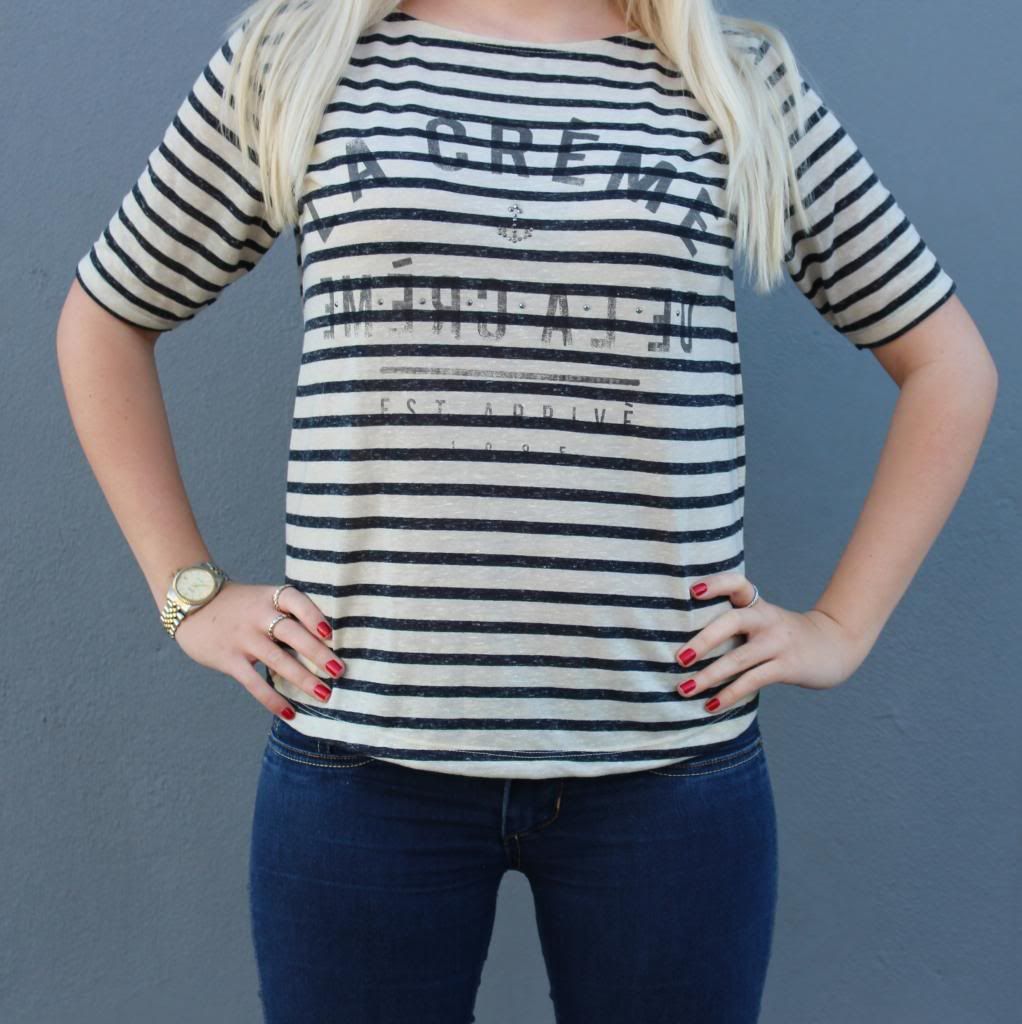 The past few weeks have been quite life changing. In a mental perception kind of way. I am feeling more determined, more inspired and am seeing things in a more positive light. Spring is certainly in the air which means a time for a metamorphosis of some sort and I am certainly experiencing it.
Speaking of fashion, my heart still belongs to studs and I am experiencing a slight obsession with stripes it seems. While sorting through my recent purchases I noticed that they were predominately stripe orientated so do be prepared for future outfit posts.
For the beauty lovers remember my NARS and Urban Decay giveaway is stilling running here.
These truly are amazing products and I will be popping up a review of each on the site later this week so do keep an eye out for that.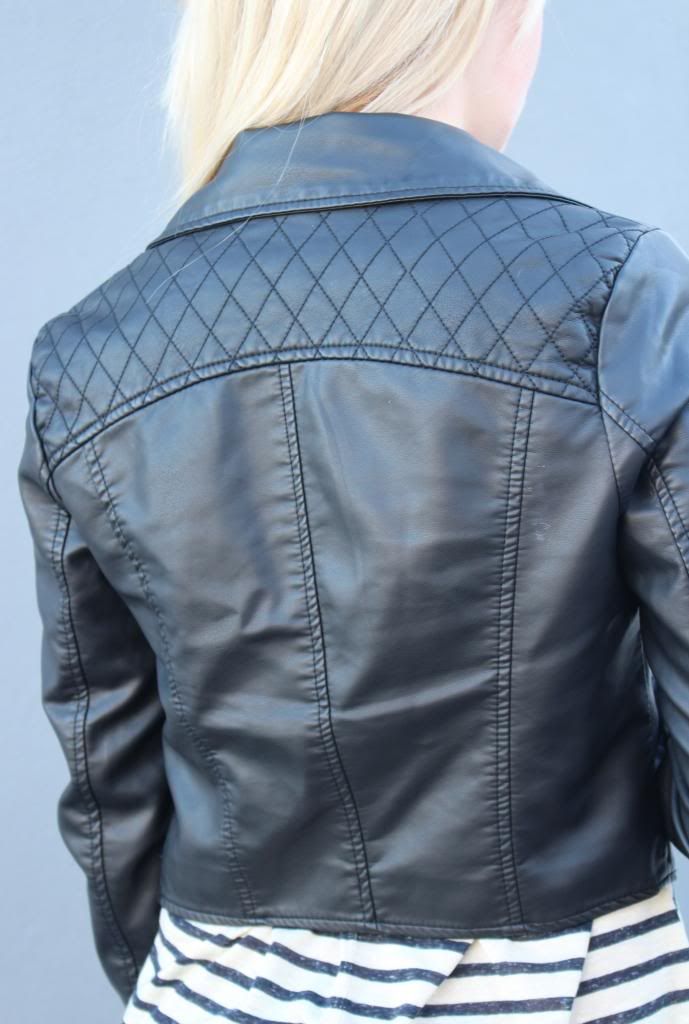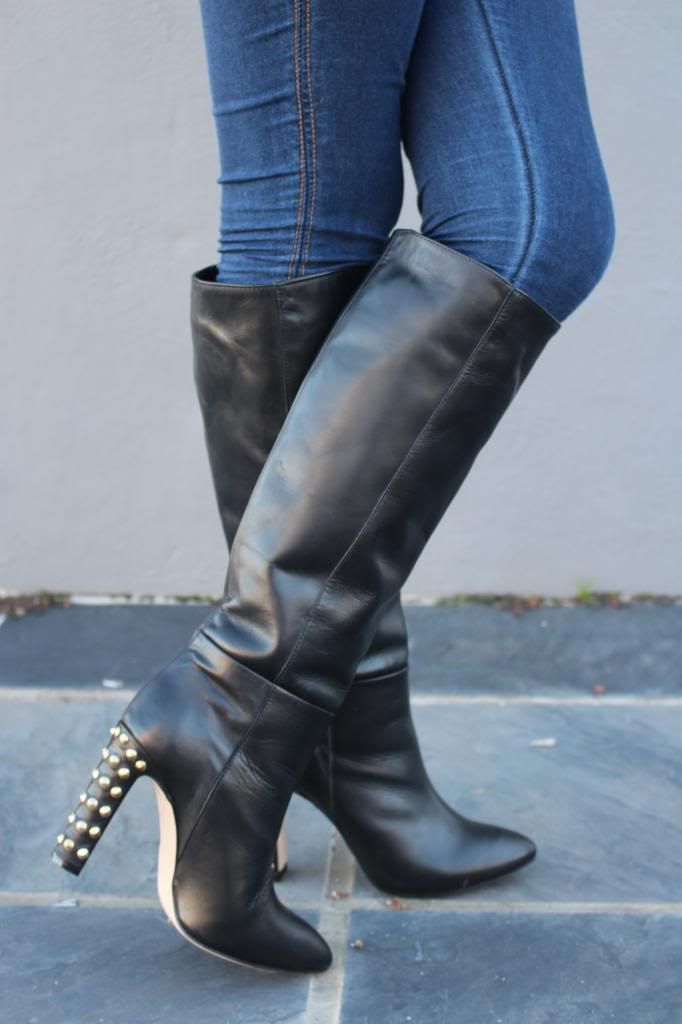 Jacket- YDE (shop here)
Top- Mango (shop here)
Jeans- Guess (shop here)
Boots- ZARA
Nails- Barry M Blood Orange (shop here)