When a yummy smelling package arrives from Retail Box then you know it's going to be a good day or more importantly a good hair day! Well-known and well-loved Aussie brand Nak is now available in SA. Nak, Natural Australian Kulture, is vegan-friendly, sulphate-free and paraben-free and uses an exquisite blends of essential oils.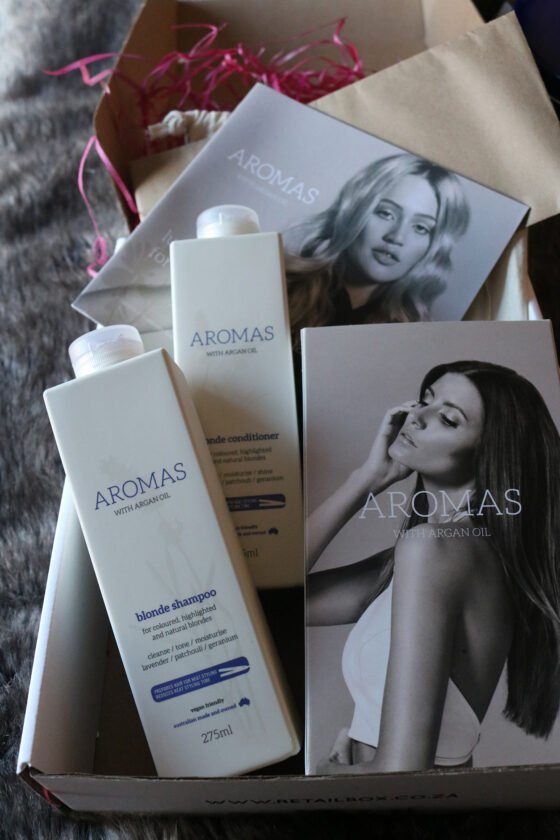 The Aromas Luxe Botanicals ranges are all enriched with Moroccan Argan Oil, Almond milk proteins and blends of lavender, geranium and patchouli essential oils.
The Aromas Blonde range is designed for coloured, highlighted and natural blondes. The range contains gentle blue/violet conditioning rituals that are designed to neutralise and control brassy tones in blonde, white or grey hair. The shampoo doesn't foam immensely but leaves ones hair feeling clean. The cleansing process feels very gentle and nourishing. It is recommended that you leave both the shampoo and the conditioner in your hair for 1-3min to allow the subtle toning to take effect. The conditioner is luxurious and leaves ones hair manageable and soft. After one use I could already see a reduction in brassy and yellow tones in my hair. I've found that using this duo for every third wash is the perfect balance to keep my hair a pale cool shade with no yellow tones.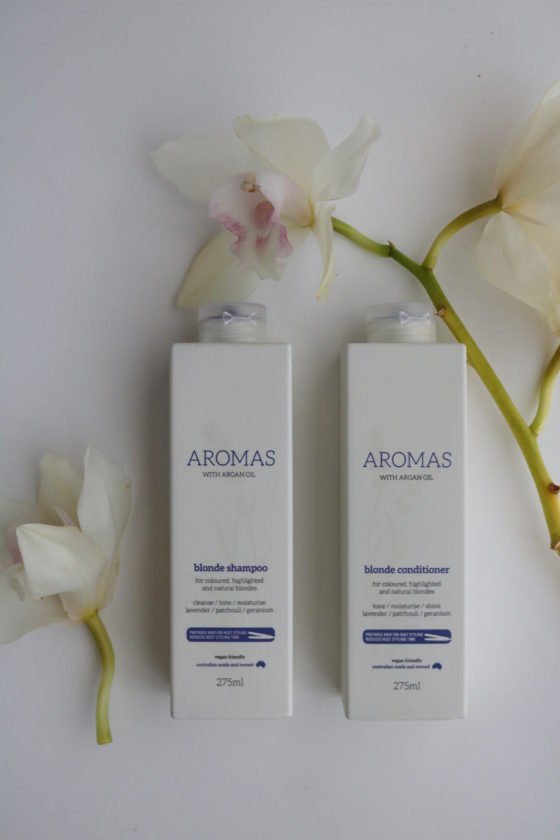 The Nak Aromas Blonde Shampoo (R320) and Conditioner (R320) are available at selected salons and on Retail Box.