I was recently approached by LABEL Collections to take part in their blogger competition. I was able to pick out 5 pieces from their A/W 2015 Collection and style them in a way that presents My Style.
My style changes quite a bit as the cooler months approach and I like to have fun with fashion. Monochrome, bold prints, studs and lots of texture would describe fashion that appeals to me this season.
LABEL Collections is locally made, ready-to-wear womenswear designed by Nadia Turton. They have just launched their Autumn/Winter 2015 Collection One which is inspired by textured fabrics and a recent trip to Turkey. "It is a collection you'll feel confident and beautiful wearing," Nadia says.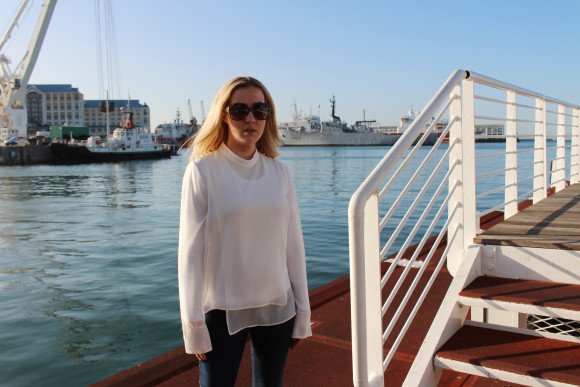 The first item I fell in love with was this sheer white blouse. I love the ease and flow of it and the long loose structure of the sleeves. As it is winter I paired it with a fitted white top underneath but we shot against the sunlight to show its beautiful sheerness.
As winter approaching it is the perfect time to play around with some colour and avoid the LBD for something a bit more playful such as this bright blue dress. The fabric and length keep it demure even with such a cheeky bust-line.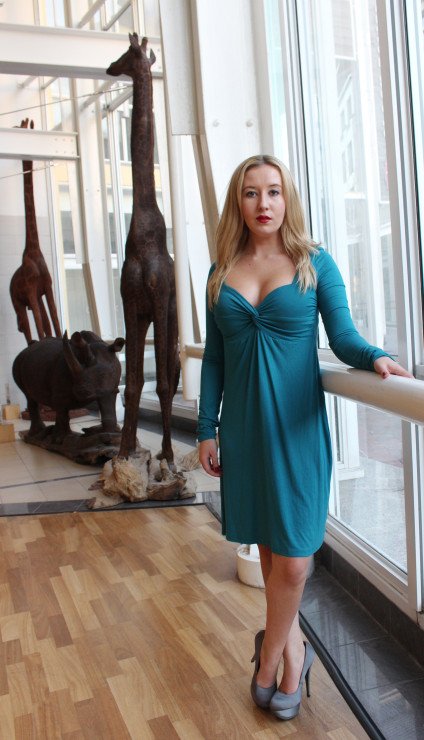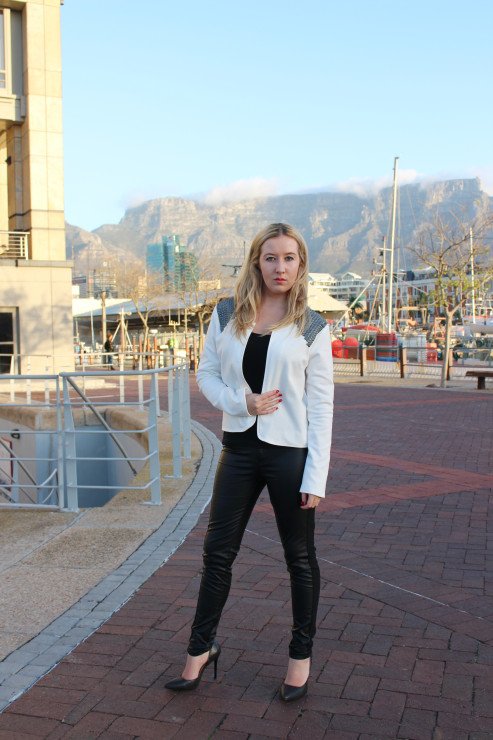 I love studs and a bit of strong detailing on my clothing which is why this soft white jacket appealed to me. The detailing on the shoulders really give a fun edge to it. It works so well with leather pants, stilettos and messy hair for a modern rock chick feel.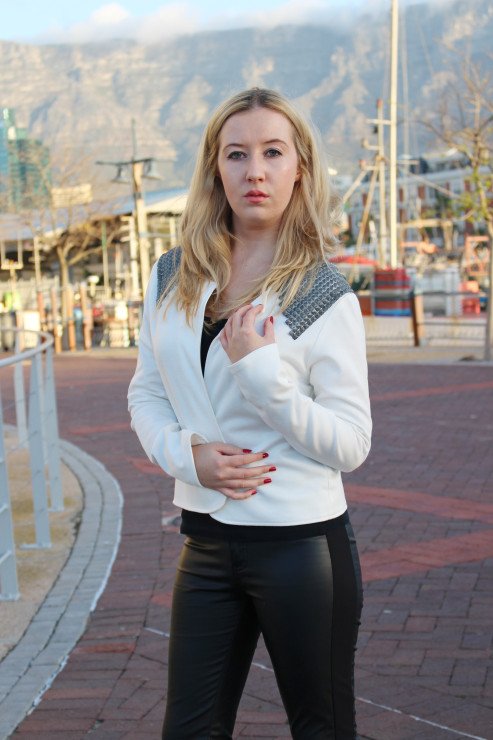 The next piece which I picked out was this lovely knitted oatmeal jacket. Not only is it incredibly warm but it works just as well when paired with jeans as with a smart dress.
The last piece is this fun heart-printed top. The loose fit makes it comfortable and perfect for hiding any winter indulgences and the print is fun and playful without being too youthful. I chose medium as I wanted a very carefree fit.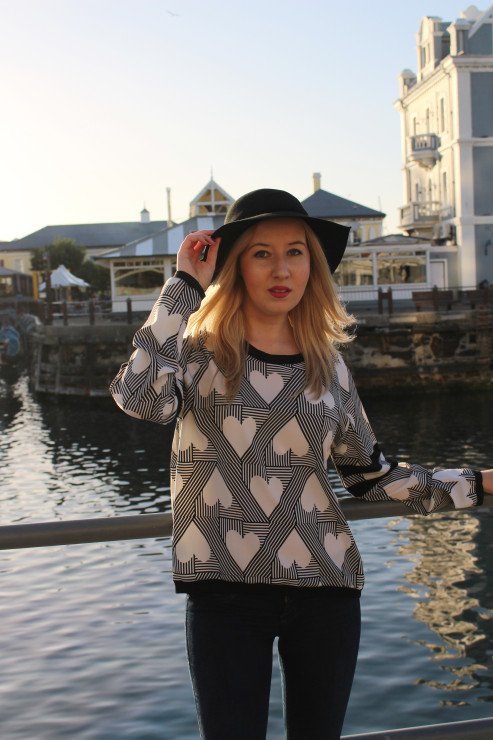 LABEL Collections is available online (here) and they have a delightful chic boutique at The Point centre in Sea Point (details here).
If you would like to vote for me as your favourite blogger then please could you comment on the voting post on the LABEL Facebook page. There is also something in it for you as one lucky voter stands the chance to win a LABEL voucher to the value of R500!