I'm now 28, well 28 and a half and can honestly say I didn't realise what a massive difference a few injections could make.
Dr. Gideon S Maresky is a qualified Plastic and Reconstructive Surgeon at Christiaan Barnard Hospital and before you even consider getting botox, make sure you have A) a doctor inject you, B) plastic surgeons are always a better choice since they have more knowledge of the intricate details of the face and facial muscles and C) make sure you feel comfortable with whoever is administrating the botox. You want to make sure both you and the doctor are 100% on the same page.
It is pretty damn hard not to feel comfortable with Dr Maresky who is not only approachable and amusing but also precise and descriptive. He explained in full detail how the muscles in the forehead work and why mine pulls the way they do. You can tell that he truly cares about his patients and wants each and every patient to be happy with their results.
Botox is actually really safe and there are countless studies on its efficacy and safety. The uncommon but possible side effects are bruising, swelling and infection at the injection site (this can, of course, happen anytime something pierces the skin). Also, there is a tiny chance of the botox "moving". If you make sure not to massage the area, exercise or wear anything restrictive where the botox was injected for 24-48 hours after then you should be "A" okay. As Dr Maresky was detailing me on the process and asking about my medical history he also asked if I suffered from frequent headaches or migraines. If you follow me on Twitter then you will know that I do experience awful hormonal migraines. He asked me to monitor if these lessened for the next four months or so. I've since gone through two menstrual cycles and realised that with neither one did I have my typical migraine. Psychosomatic or just another benefit of botox? Who knows but my superficial results were excellent.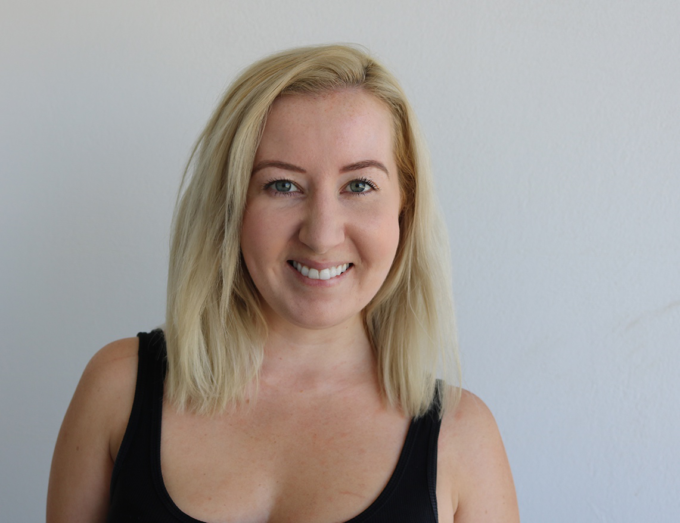 Above is a pic taken approximitely 3-4 weeks after having my botox. As you can see I can still smile and have a few lines under my eyes but my crows feet aren't visible, nor is what apparently called "bunny Lines". The parts that scrunch up the nose when smiling naturally. See my before pic below. We did take before shots in the office but I preferred this one because both are of me naturally smiling and happy. To show that wrinkles animated fine lines and wrinkles can be defeated but won't make you look plastic!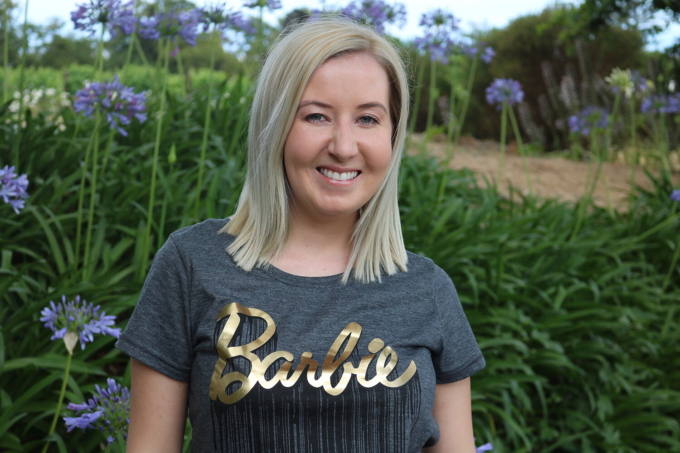 Yes, the irony of the "Barbie" t-shirt is not lost on me but again this just shows that with the right doctor subtle, yet effective changes can be made without looking like a plastic doll. I LOVE the difference the lack of "Bunny lines" has done to my smile and also the way Dr Maresky managed to gently lift my one brow for better symmetry.
Below we have another after picture, here you can clearly see my natural smile but the lines around my Crows Feet and Bunny Lines are less.
Overall, I am ecstatic with the results and how quick the process is. Also, Dr Maresky is phenomenal and I'm even considering going to him for a procedure in the future to help once and for all with this chin/extended muscle under my jaw.
Dr Gideon Maresky, MBChB UCT | Board Certification of Plastics and Reconstructive Surgery USA. He obtained his Bachelor's Degree in Science from the University of Cape Town, his Board Certification of general Surgery USA, and his Board Certification of Plastics and Reconstructive Surgery USA, Dr Gideon Maresky started his independent practice and joined Christiaan Barnard Memorial Hospital in 2011, where he specialises in Plastic and Reconstructive Surgery. To contact Dr Gideon Maresky and book a consultation you can click here.
Disclosure Ranking: 2