The other day I hadn't slept well the night before as I'd been up all night studying, I went to write an early morning exam. Was stuck in nightmarish traffic and arrived a stressed, tired mess to a launch. The first thing someone said to me was "wow you look so refreshed" I laughed it off thinking she was being sarcastic but then she asked what product I had used on my skin as it was glowing. I realised all I had on was a mattifying foundation and then it hit me the results from my MicroNeedling experience had taken effect. My skin did look fresh and healthy even if I wasn't feeling that way.
It's now been two weeks since I had my first ever Micro-needling done at Pulse Dermatology and Laser and I marvel at the results each and every day. While they are subtle in pictures up close and in-person the differences are there. I was suffering from hectic flakiness along my t-zone, the heat and humidity was messing with my oily skin and my pores looked like craters. Fast-forward to now and my skin is balanced, my pores look more refined and no more flakiness. My make-up applies easily, as if my skin is already primed, but even so I find myself wanting to use less foundation and am reluctant to use highlighter most days. I just don't need to. Of course there are days when I'll still go to town but for day-to-day my minimal is more than enough. It also feels as if my skin took a big sip of water. I can feel the hydration.
So now that I've sold you on the benefits of this treatment let's talk about the process… Firstly, what is Micro-needling. Micro-needling also known as a MicroPen Treatment is a new innovation in aesthetic medicine that can help treat the appearance of fine lines, acne scars and the skin's overall appearance. A sterile applicator tip containing 12 points is attached to the MicroPen. Your skincare professional will apply a thin layer of solution, such as medical-grade saline solution. This is a lubricating product that helps the MicroPen glide across your skin creating superficial micro-injuries designed to ultimately improve your skin condition upon re-epithelialization. In a single motion, the pen will be gently pressed against the skin while simultaneously gliding in one direction until the entire treatment area has been covered.
As this is a procedure that creating tiny tears in the skin it is imperative that you go to a place that you trust and that using products of a high quality. I loved that Amy at Pulse uses an Ecipse MicroPen which is one of the best MicroPens used for Skin-needling. You can read more about it over here.
Below is what my skin looked like straight after the procedure was done. My skin does tend to go red easily so for some it might not be as flushed. I still went about my day though, just completely make-up free. The hardest part was not touching my face for 5 hours, to allow the tears to close and prevent any bacteria from entering my skin.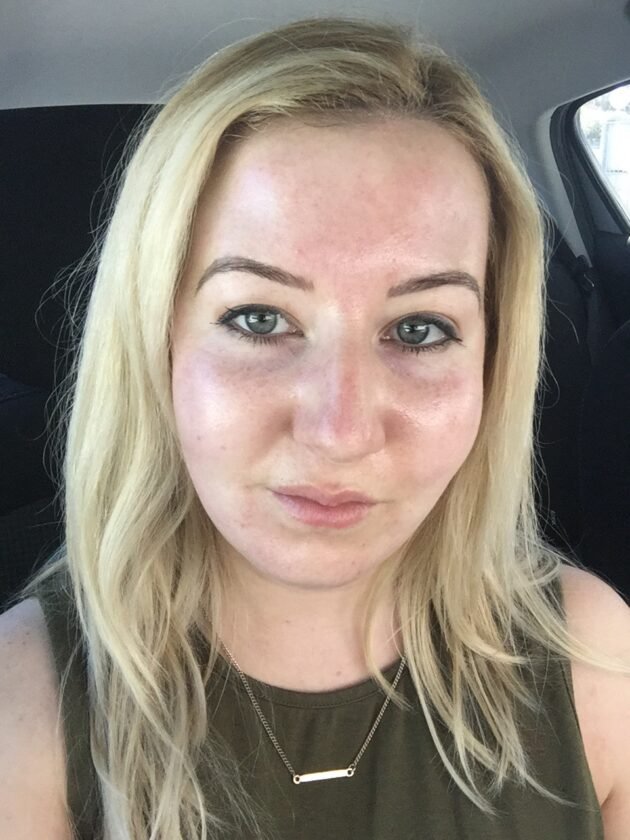 The next day I woke up looking like I'd been sunburnt. The skin itself wasn't sore at all but it just looked far worse than it actually felt. You are allowed to wear makeup the following day and I used some VICHY Dermablend foundation which covered the redness completely.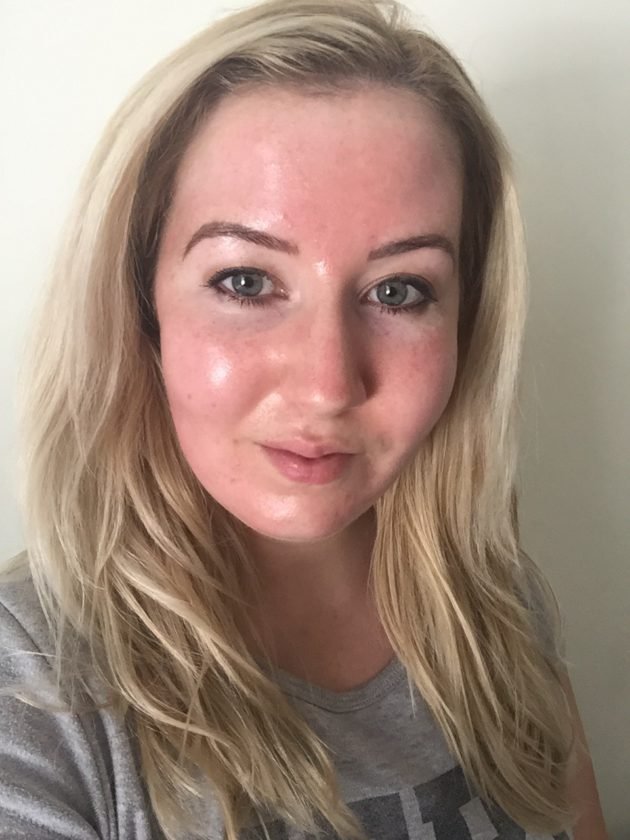 By day 3 my skin had started to peel. The pieces were so tiny and barely noticeable. By day 5 I could already see a difference but had a few white-head pimples appear. I'm not used to breaking out so I feel like it was linked to the SkinNeedling and perhaps they were underlying and the sped up healing process forced them to the surface. I'm not entirely sure but since then I've not had a single breakout. They also appeared quickly and disappeared the following day. By day 10 though I noticed the full effect…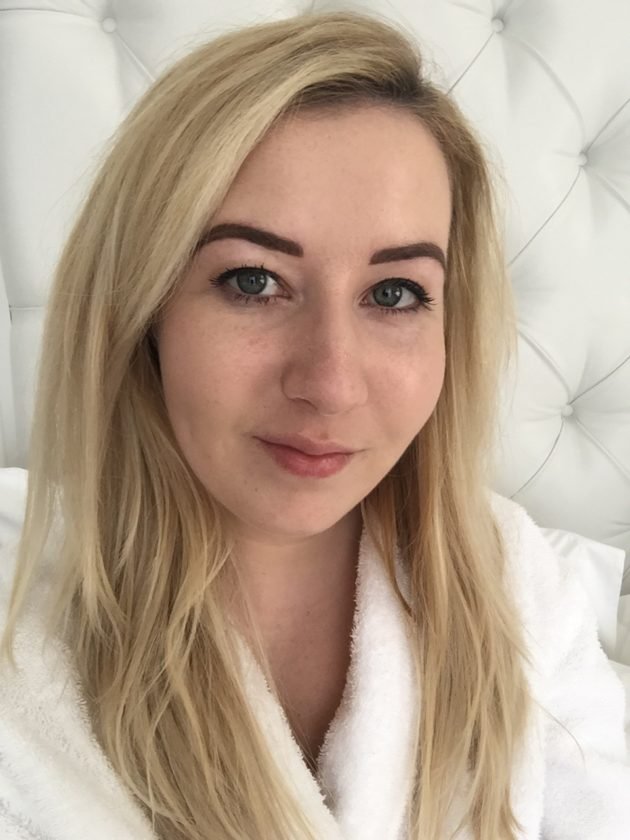 (I'd just had my touched-up micro-blading session done on my brows the day before so please excuse how dark they are in this pic!)
All my freckles in their full glory! I'm extremely happy that most of the tiny scars along my chin area have disappeared though. As I thought I'd be stuck with them forever!