There is just something so special about the Michael Kors brand, attainable luxury that is fun and appealing to almost every woman. Girls lust over MK accessories and dream of owning his iconic bags and his fragrances manage to connect in a way that so many brands fail to do so. Michael Kors understands what women want. As women we all have many sides to us and need accessories and fragrances that can accommodate each and every mood, style and look that we want to create that particular day. When Michael Kors releases a fragrance he does so by releasing a trio of very different perfumes but all with the same woman in mind.
Just in time for the festive season Michael Kors have released the Gold collection; with three gorgeous scents…24K Brilliant Gold, Rose Radiant Gold and White Luminous Gold. I received two of these and a very special gift to try out.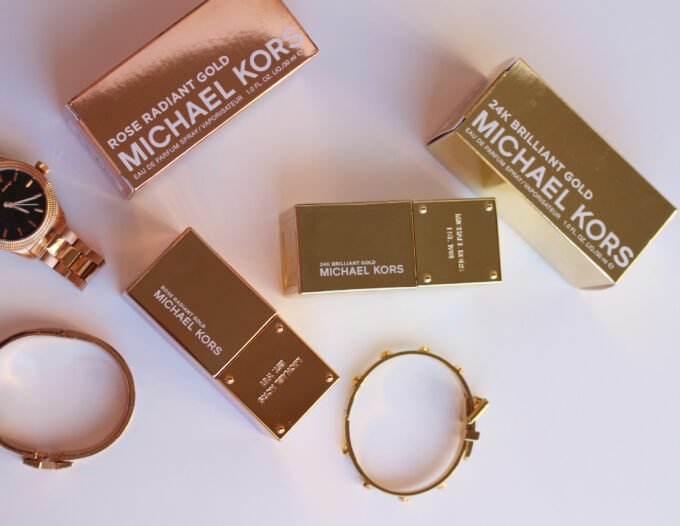 The love Michael Kors team also gifted me with a Brilliant Gold bracelet from the Michael Kors Accessories line and for a limited time only you could get one too if you purchase any of the Gold EDP hampers at selected Red Square stores nationwide. I absolutely love mine and it has already been featured in one of my Lookbook's.
24K Brilliant Gold is my favourite of the three but I must admit they really are all amazing fragrances, each with a distinct intensity and powerful scent but all tie in perfectly. 24K Brilliant Gold is a floral citrus fragrance with notes of mandarin orange and intense white floral notes of gardenia and jasmine. Michael Kors Rose Gold is more of a spicy counterpart with soft musk notes and warm florals.
All three fragrances are available in three sizes ranging in price from R785-R1295 and are available at Red Square and selected Edgars stores as well as online.