The irony of the title of this post is that it is more of a reflective one. I have been quite quiet on the blog this past week as I had planned to schedule a ton of posts for over my holiday but everything ended up being so rushed and now that I am on holiday I am really enjoying the lack of pressure and deadlines. The world won't crash if I don't post frequently over my two-week break or more specifically my world won't crash. The past few months I've learnt to be kinder to myself and in doing so have become less A Type personality outwardly but inwardly my mind still loves schedules and content calendars etc and I'll focus on all of those in 2016 (well from next week).
Let's look back at the my Instagram's #2015BestNine…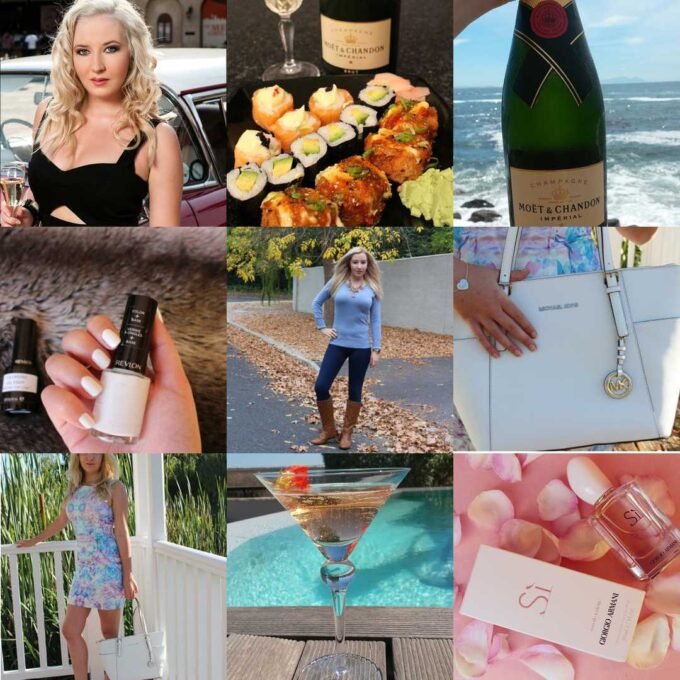 Everyone on Instagram seemed to have been putting these together (you can create your own one here) and I must say the results are perfectly reflective of my site with a mix of beauty, fashion and lots of bubbly!
Looking forward, I hope to succeed in all aspects but two areas I'd like to grow in is my career and my blog. One Stiletto At A Time has grown significantly over the last few months and I hope it continues that trajectory in 2016. I also want to expand my lifestyle section more and finally have a proper media kit thanks to Webfluential. I am grateful to Webfluential for creating more transparency in the blogging community.
The other area I'd like to grow in is my career, I am very happy where I am but want to possibly return to the agency world and to being a full-time social media manager. So if anyone knows of any job openings in Cape Town CBD do let me know. I definitely feel that it is time for a change.
I am excited and eager as to what 2016 will bring and I hope that everyone has a relaxing and safe last couple of days of 2015. See you in the new year!