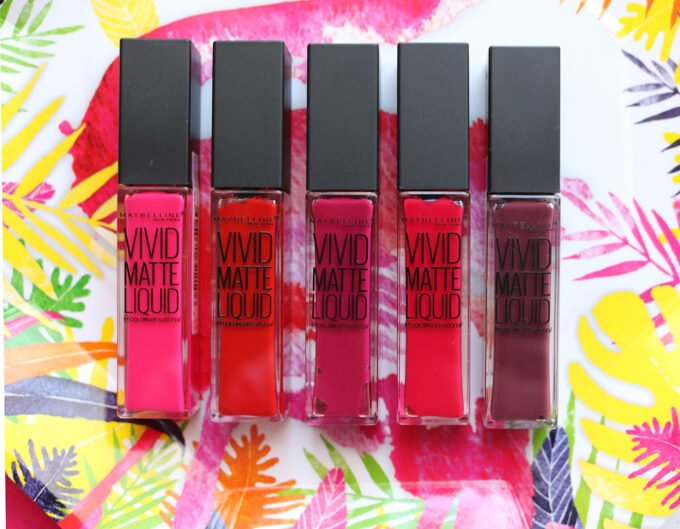 Winter is already cold and dreary which why it's the perfect time to play around with ones makeup and maybe go for more intense looks to brighten things up. Makeup certainly picks me up when I'm feeling blue about another rainy dark day. The Maybelline Vivid Matte Liquid range definitely stands out of the crowd with its bright and impactful shades. They are instantly eye-catching both in the bottle and on ones lips.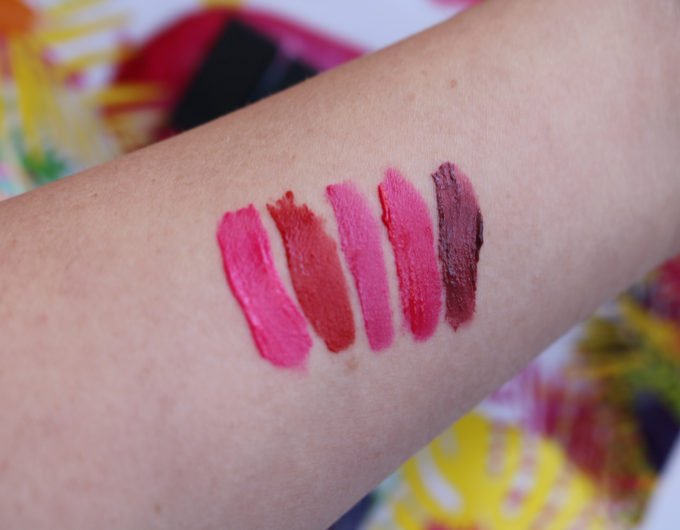 So from left to right we have:
– Electric Pink
– Rebel Red
-Berry Boost
-Fuchsia Ecstasy
-Possessed Plum
As you can see they apply quite thickly and the pigments in each and every one is absolutely gorgeous. There are actually 8 shades in total so you're bound to find your fav. I personally love Berry Boost and Fuchsia Ecstasy the most. Maybelline Vivid Matte Liquid lipsticks retail for R109,95.