I am back in Cape Town after a glorious holiday filled with plenty of shopping and relaxing in England. My heart really is torn at times between striking stunning South Africa and quaint kind England. Cape Town is by far the most beautiful city in the world but the first world ease of London appeals greatly too. My sister and her hubby live in lush Kent and the freshness of the countryside was a welcome retreat. I will include a couple posts about my adventures over the next two weeks as well as more regular beauty reviews. I felt a need to take a step back from blogging, emails and work in general hence the lack of posts but from today all will be back on track.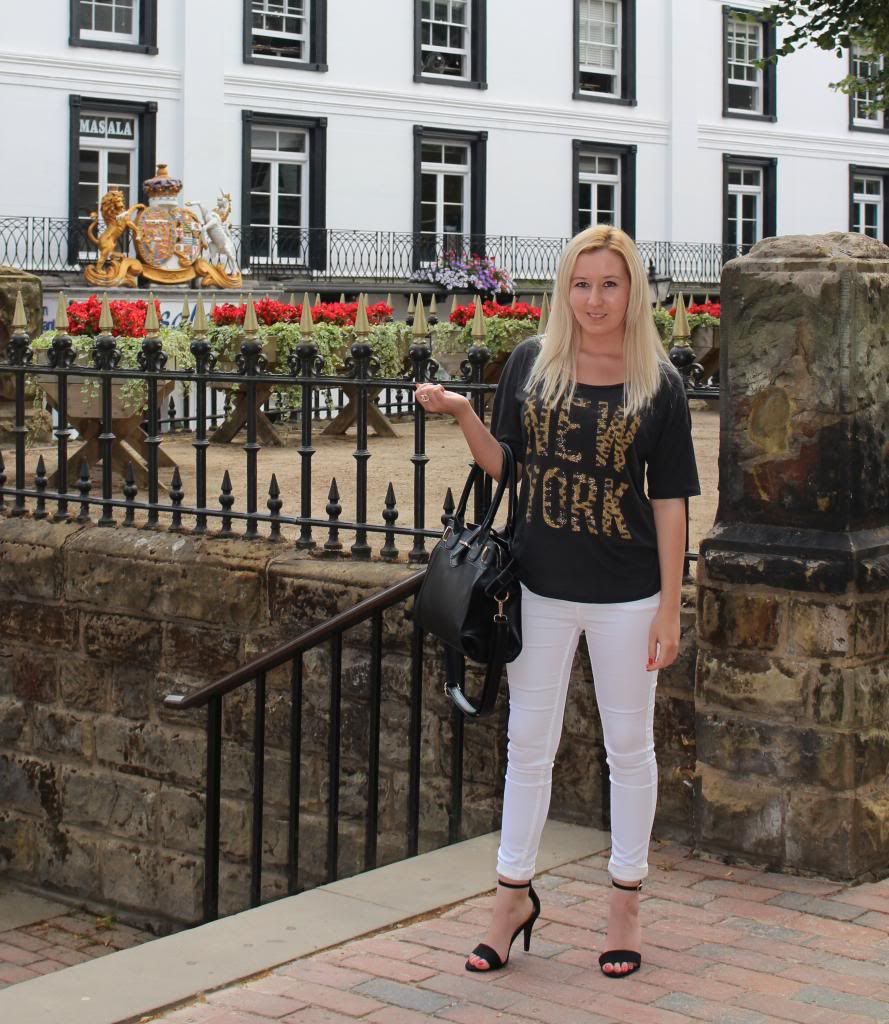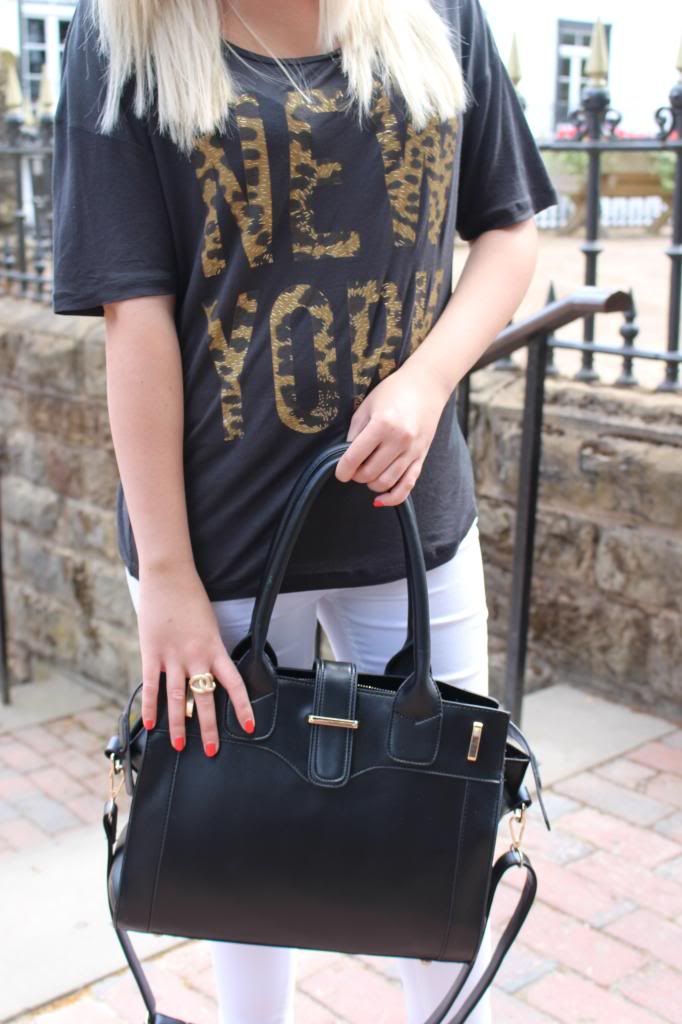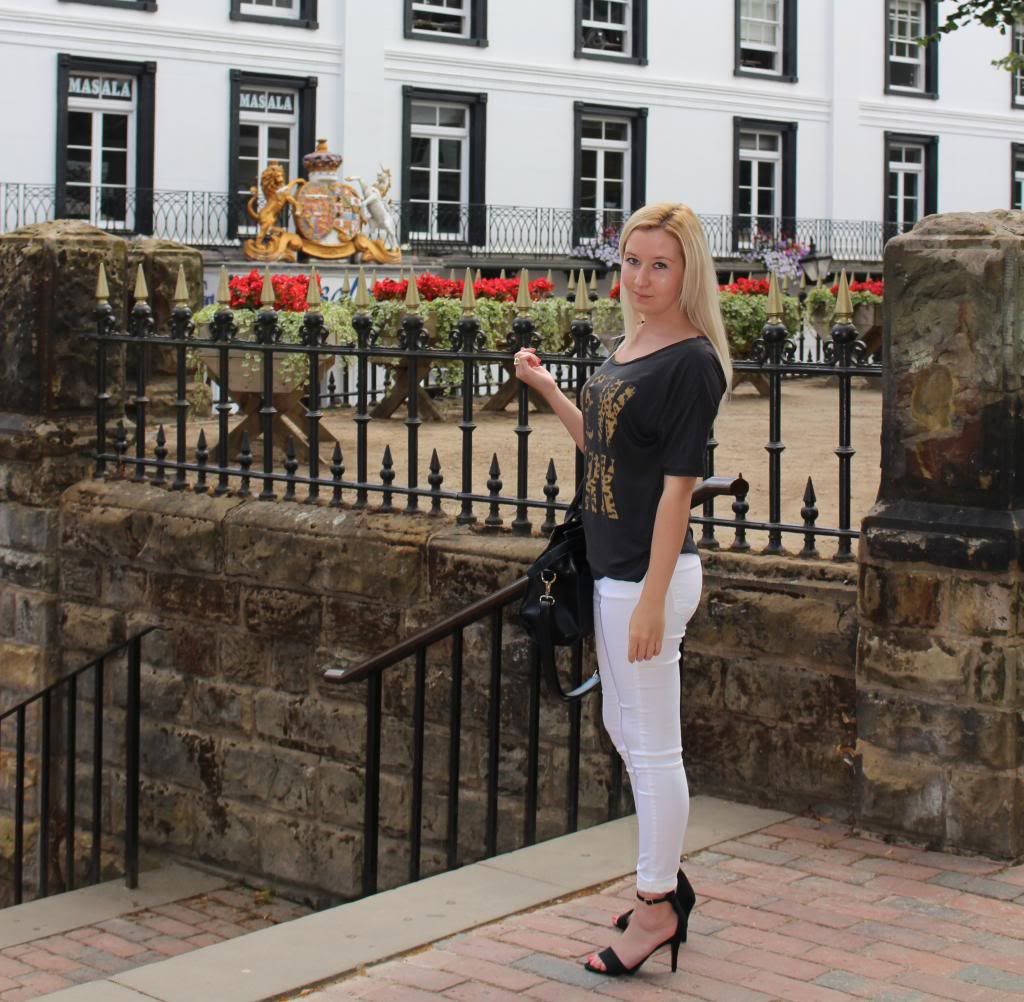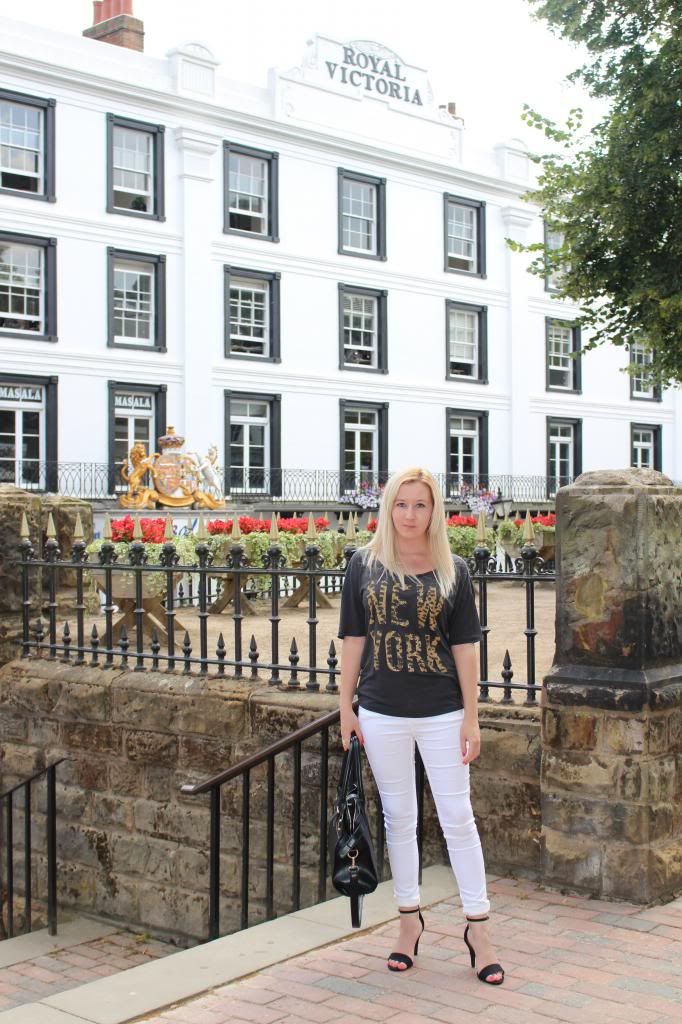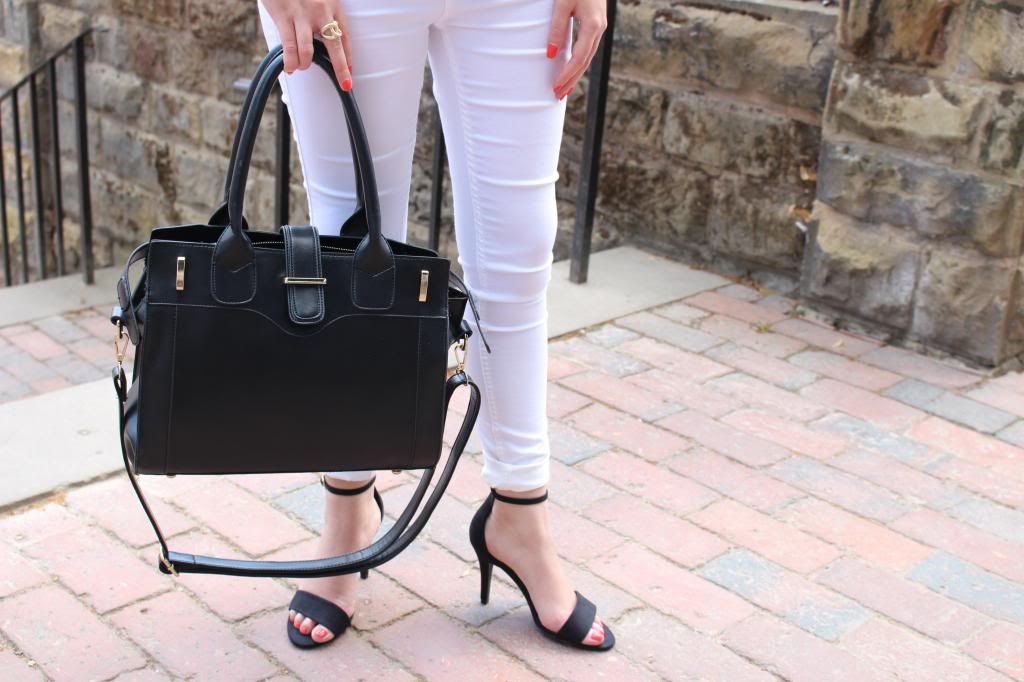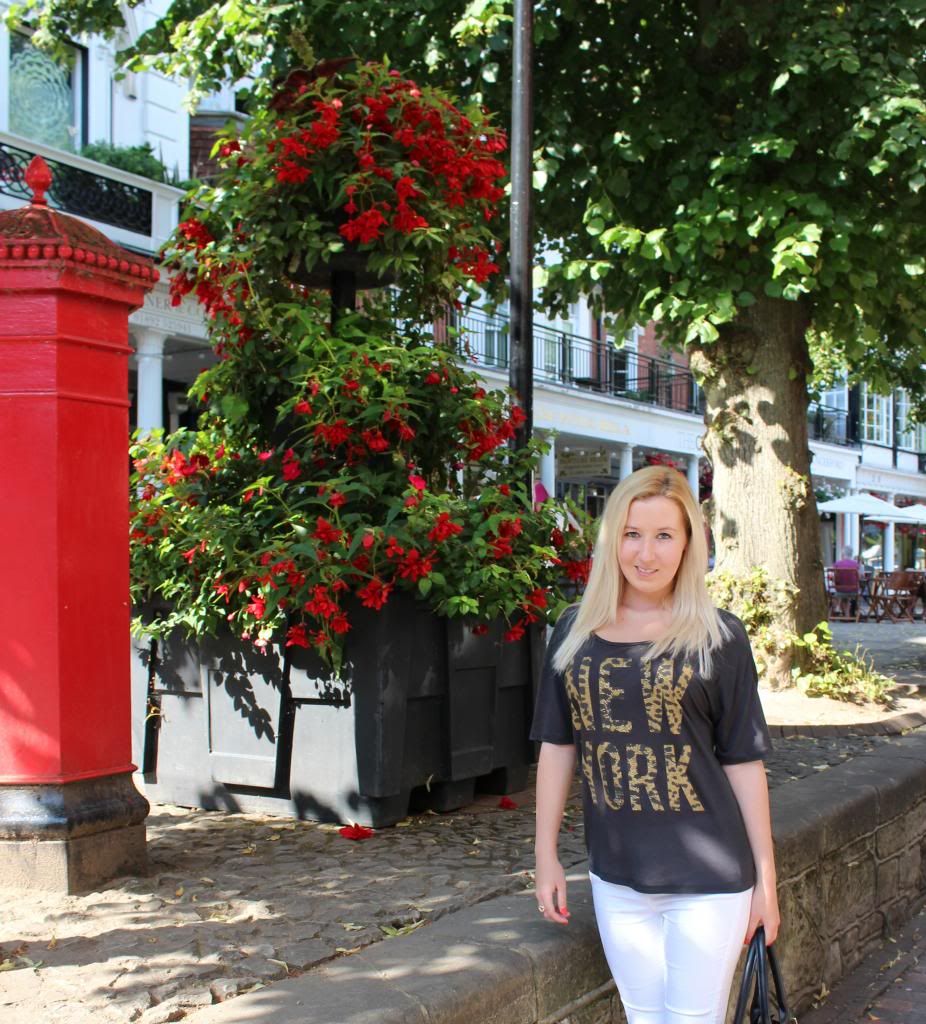 Slouchy T-shirt- Sass
Jeans- Mango (shop here)
Heels- New Look (shop here)
Handbag- Zara
Ring- Accessorize (shop here)
Nails- Gelish in Tiger Blossom (my fav red shade of theirs)
There is an awesome giveaway (Clue worlds most famous eyeshadow palette) happening soon that you don't want to miss out on. So follow me on Twitter and Facebook to keep up to date and gain extra entries.