GoBeauty, which I think is the best salon/spa local search/review website out there as it's so informative and easy to use! Check out their website and app for more info.
Basically, GoBeauty is an online beauty marketplace offering, salon listings, reviews, bookings and so much more. So you have NO idea how excited I was when they approached me to be one of their blogger affiliates, as I'll now be able to review more salons and spas around my area and be able to share my opinions. By now you know I will always be 100% honest and unbiased. I had to say this first because I truly didn't expect my first experience to be as incredible as it was. It was at Carley Studios which is in the Sovereign Quay building, Green Point.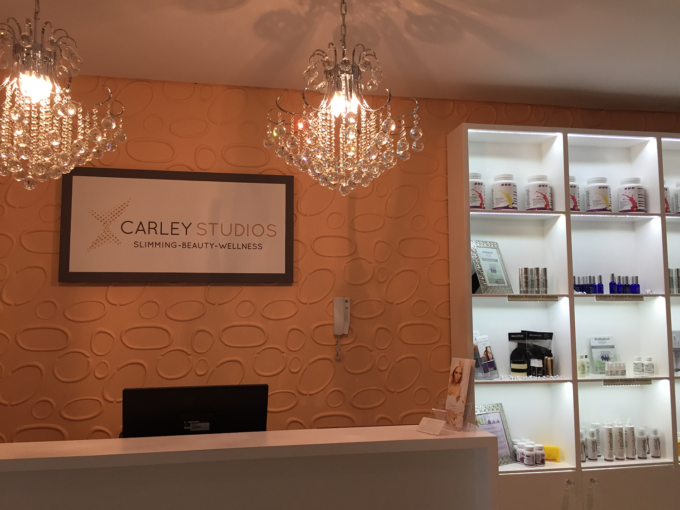 I had a great experience from start to finish. I specifically loved that the salon is focused on more than just the external and with the Laser Lipo treatment I had, they included an "Inbody" scan. This showed exactly where my issues were and gave me a better understanding of problem areas and things I need to work on. Not just slimming-related. Read up on how the Inbody scan (R250) actually works here. It shows muscle mass and bone mass etc so you also know what areas to focus on when gymming or working out. As well as your BMI and BMR.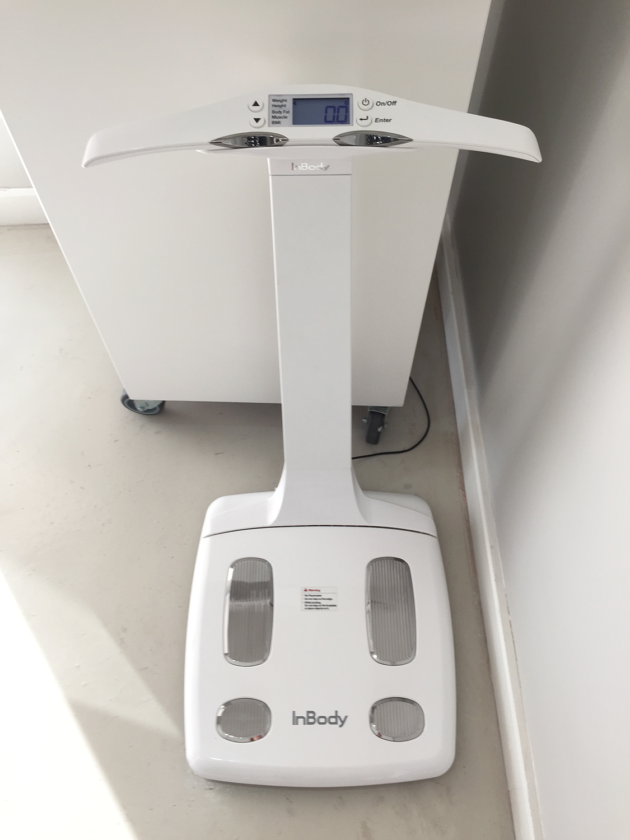 My therapist Thapi was extremely knowledgeable, she also intuitively knew when to check on me without being intrusive. She was also able to clearly answer all of my many questions during the procedures. We need more therapists like her out there!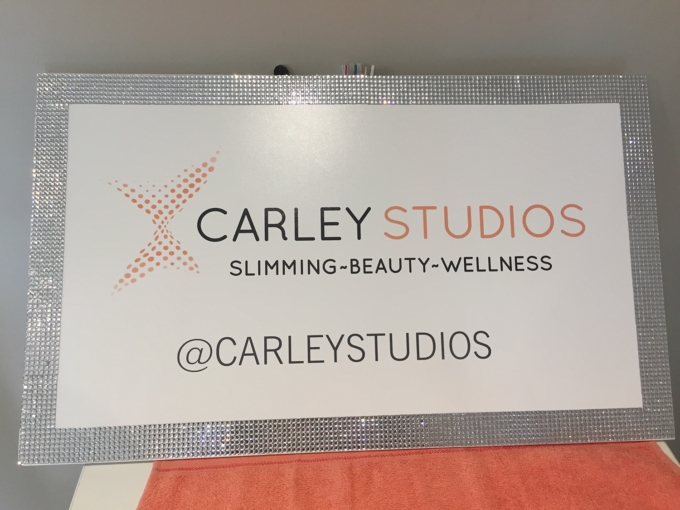 After assessing that my stomach area was my "problem" area we then went through to strap the Laser Lipo (R500) onto my jelly belly.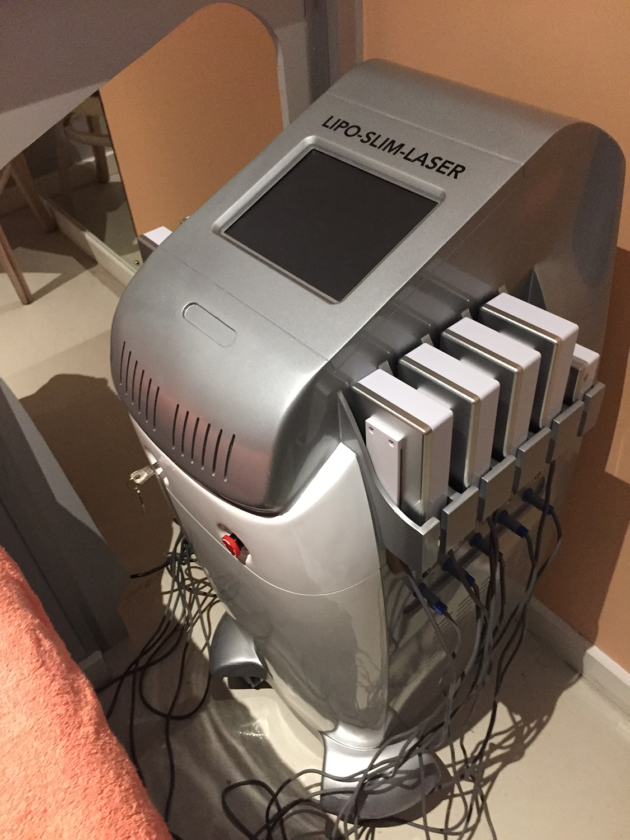 The laser isn't hot or uncomfortable at all and felt like a slightly warm hot water bottle. I even mentioned that I'd love this procedure done when I have period cramps! It was a soothing and relaxing 30 minutes. The lasers used in this treatment are 3B Cold lasers, non-invasive and pain-free. This laser penetrates the fat cell membrane releasing liquefied fat (up to 425g of fatty lipids released per treatment), causing the fat cell to shrink in size, resulting in less cellulite and stored fatty deposits.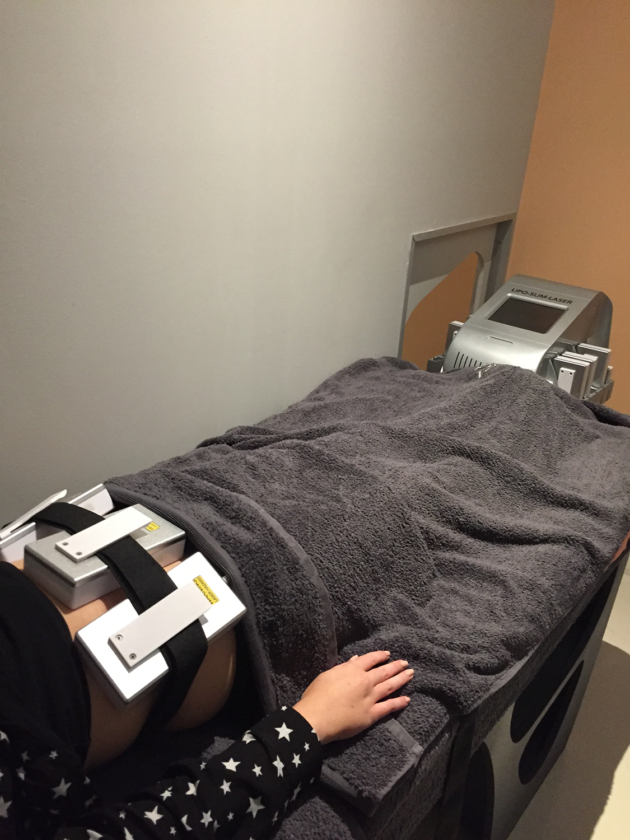 I highly recommend experiencing the Infrared Therapy (R250) in conjunction with the Laser Lipo. An infrared session to ensure the liquified fat is absorbed by the lymphatic system to be broken down completely.
I couldn't show the full machine as I was naked aside from some "sexy" disposable underwear but basically, it slides up to your neck, so if you feel claustrophobic you shouldn't have any issues. It's honestly so amazing and I sweated like never before! FIR Heat therapy is a deep heat safe, effective and economical way to remove toxins and lose weight. 30 minutes in there can burn up to 600 calories!! It is also superb for pain relief and I felt as if I'd been for a massage and a workout all at once. I honestly felt like a new person when I walked out of there!
Overall I highly recommend Carley Studios and will be back soon that's for sure!