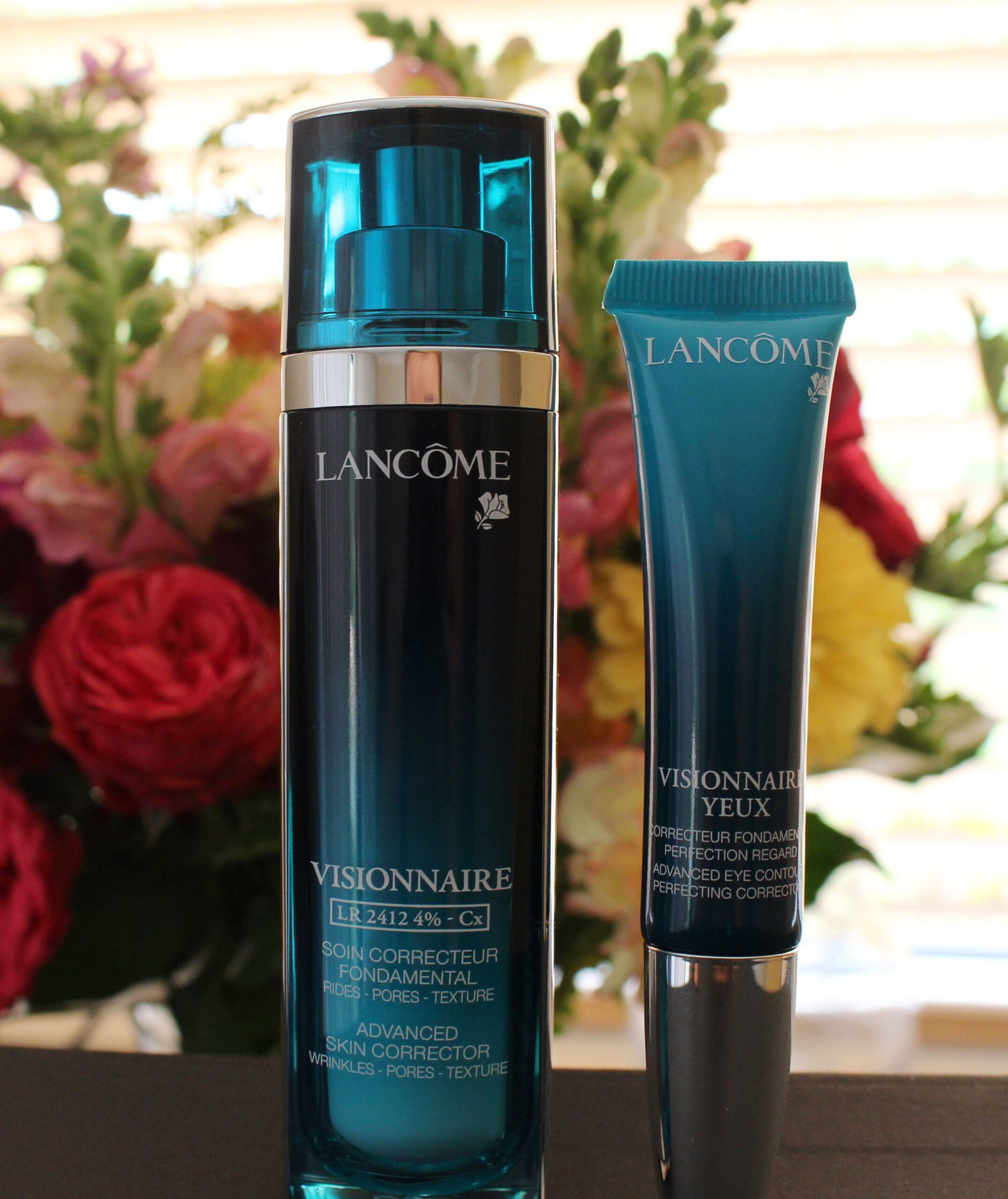 When these two incredible products from Lancôme arrived on my desk late last year I couldn't wait to add them to my daily skincare regimen. I have always been a firm (excuse the pun) believer in the Visionnaire range and the original serum which launched back in 2011 and was Lancôme's first serum capable of recreating exceptionally beautiful skin. ranks high in my top anti-aging products so I was very keen to see how they managed to improve on an already impressive formula.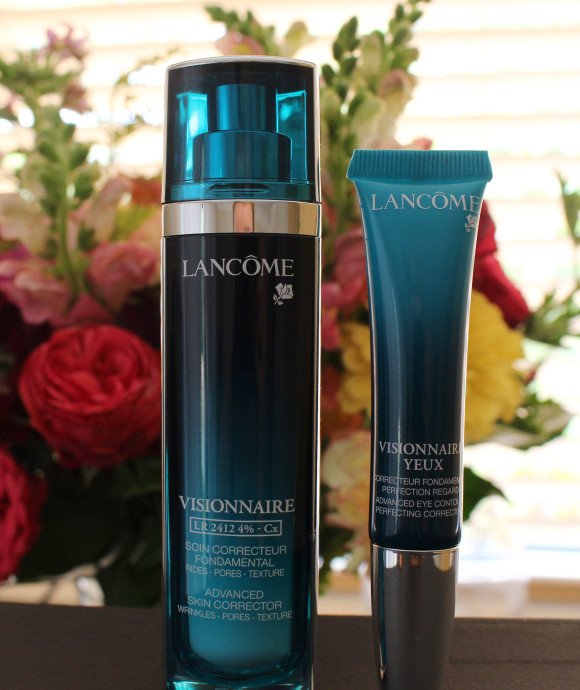 I have been using the duo every day for approximately the last month and a half and am blown away by the results.
Visionnaire LR 2412 4% – Cx Advanced Skin Corrector is packed with the latest skincare technology and the results are visible after just one bottle and in some cases after only 3 days one can see a difference to to the overall texture and refinement of ones skin. Fast results with long-term benefits is exactly what one wants from their skincare products and Lancôme certainly delivers. I saw a massive difference especially with my problem T-Zone area. My pores were less visible and my foundation applied more evenly thanks to the canvas, my skin being smoother and more even.
Visionnaire Yeux Advanced Eye Contour Perfecting Corrector is beyond incredible and the difference it has made to my eye area was noticeable after mere days. No matter how exhausted I am at the end of the day I make sure that I don't skip on applying this. If I have had a long night then I use it in the morning as well to combat dark circles as well. The formula is superb to and doesn't run or feel too heavy or rich once patted in. I foresee this little miracle-worker winning many best of beauty awards!
The Advanced Skin Corrector is available in 30ml, R860 and 50ml, R999. The Advanced Eye Contour Perfecting Corrector is available in 15ml, R699 and is available at selected Edgars, Red Square, Stuttafords, Woolworths and Truworths stores.