This past Saturday was the J&B Met and the lovely team at Actorvate Relations invited me and a good friend of mine to join in the festivities and watch the races from the Racing it's a Rush VIP Village marquee.
The whole event was incredibly enjoyable with plenty of entertainment, aside from the racing there were plenty of performers including the talented Mi Casa who took to the main stage to perform for us all. I have given up on the betting part since the horse I tend to choose always comes dead last no matter what tips the punters give me.
I found myself having too much fun to take many pics but did bump into the beautiful Cindy Nell-Roberts and the always elegant Jen Su who both rocked the Made To Mix theme.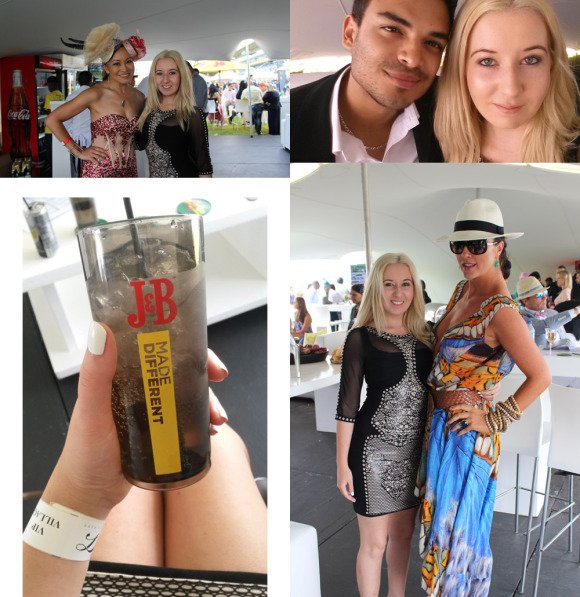 I wore a dress from Errol Arendz and absolutely loved the fit. I want to do a full outfit post because there are some gorgeous details and the above shots really don't do it justice. You may have noticed that I have once again gone a lighter blonde, this is thanks to Garnier SA and I can't wait to share all the details with you next week (including a giveaway for two lucky ladies)!