Lancôme have a new super moisturising lip gloss out and it sure is a unique one. The Lancôme Juicy Shaker needs to be, yes you guessed it, shaken before being applied. In fact they look a bit odd in formula before being shaken so make sure you shake them well to get the true colour to come through. They also apply much lighter than in the bottle.
At R270 a pop they are quite pricey but they are luxury brand Lancôme and therefore luxury quality too. Extremely hydrating they never feel cloying on ones lips thanks to their enriched formula which is packed with nourishing oils; sweet almond oil, omega 3 and cranberry oil.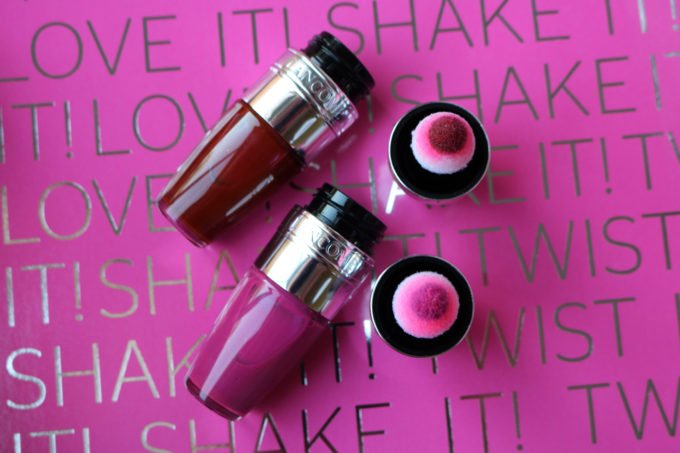 I received two shades…Berry in Love and Good Karamel. Let me start by saying both smell insanely good! Good Karamel appears quite brown in the container but once applied has a beautiful red tinge to it which works well on it's own or over a red lip for a touch of warmth and of course a more glossy pout. Berry in Love it a feminine soft pink shade and looks fresh on it's own. I adore the hydrating effect and that you can alter the intensity of the shades depending on how many times you shake them. For a lighter more natural look only shake a few times and for a dramatic deeper shade shake, shake and shake some more.