My hair care cabinet is solidly packed with John Frieda products and for a good reason. Every product in their range is good and they have such effective lines too. If you heat-style your hair then your hair care arsenal should not be void of John Frieda's Full Repair range.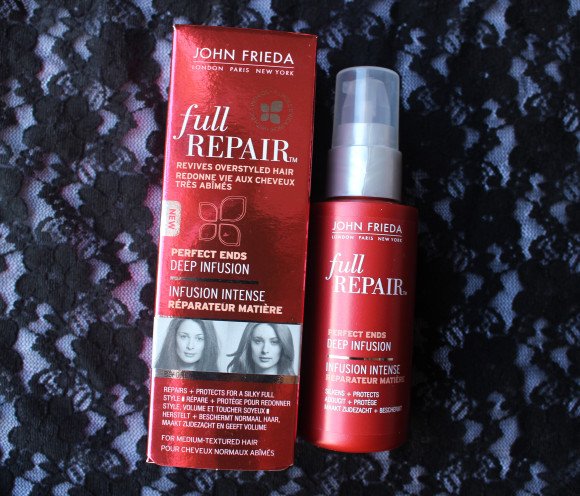 The Perfect Ends Deep Fusion (R110) contains light silicones and Inchi Oil which is an essential fatty acid-rich oil meaning not only does it makes your locks nice and sleek but it also nourishes them. A teeny, tiny amount is all you need and this serum works best when applied to clean, wet hair. It can be patted throughout ones hair if your hair is seriously frazzled. Otherwise simply applying it to the more damaged ends works best. It also smells so divine!
The John Frieda Full Repair Repairing Oil Elixir (R110) helps to strengthen and smooth fly-aways. It can be used on wet or dry hair however make sure that you avoid the roots otehrwise you could end up looking a little greasy. For this reason I prefer to use it on wet hair only. I pump once into my hands and gently pat down the length of my hair (avoiding roots). This is an especially good oil to use when you want to let your hair dry naturally but don't want any frizz.