I received the limited edition INOAR Cherry Blossom Flowers Range shampoo and conditioner to try out. With the promise of spring in the air; the cherry blossom symbolises renewal.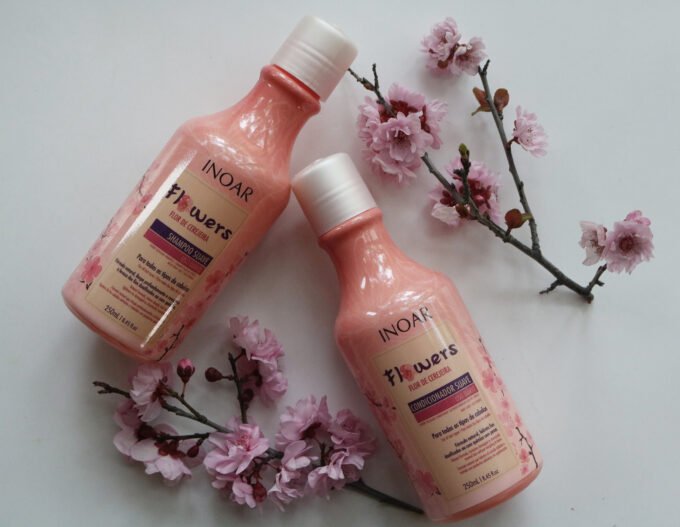 The INOAR Flowers Cherry Blossom duo is available for R490 or R245 each. They only come in 250ml quantities.
The cherry blossom formula is light and natural and the first thing you notice is the divine scent. It is an intoxicating fragrance that definitely represents freshness and the sweet smell of spring. The range is suitable for all hair types and leaves ones hair feeling balanced and soft. It contains anti-oxidants which help to stimulate the scalp for healthy, shiny, and weightlessly hydrated hair.
The shampoo has quite a unique texture and I found myself using too much at first but a small amount/half a squeeze is enough to cleanse any grease from the hair. With the conditioner you instantly feel the hydration. I found I also needed to rely on my heat styling tools less when using the duo as my hair was already so soft and manageable with less frizz.
INOAR is officially listed as a Cruelty-Free Company with PETA. All INOAR products are Cruelty-Free. You can purchase INOAR products online or in selected salons. For more info visit their website over here.