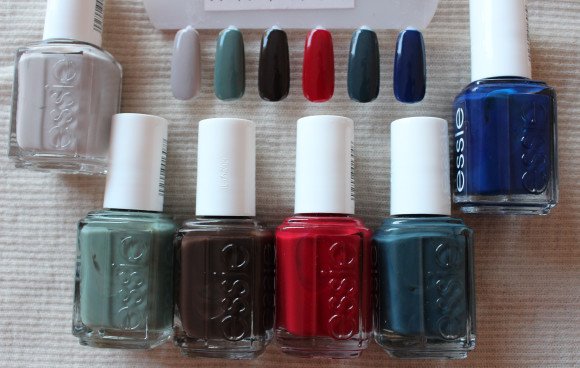 Ah Essie…their collections are always perfectly on-trend and their stylish Fall 2015 collection is no different. With warm chic shades which have me longing for cooler temperatures so that I can layer in knits, scarves and throw on a pair of snug leather boots.
From Left to right:
-Take It Outside : Is a soft cashmere-like stone shade. Even though it is more on the grey side of the scale it is very warm and will suit most skin tones.
– Fall in Line: I have fallen hard for this gorgeous green. It is so perfect for autumn and applies like a dream.
– Partner in Crime: A beautiful brown that looks much lighter in the bottle than on. It is ideal for those who want a very dark shade but without any harshness. As the coverage is excellent with this collection, one coat will suffice but should you wish to apply two coats it will take it to a much darker level.
– Dress to Kilt: I don't think I have ever met a red polish which I haven't loved. Red is such a classic and I feel that Dress To Kilt will be a firm favourite of mine throughout the season.
– The Perfect Cover-up: Another stunning shade which applies evenly without streaking. I was worried that the milkier shades in this collection would have that issue but they really achieved a spot-on formula.
– Style Cartel: A regal dark blue which looks incredibly sophisticated when on ones nails.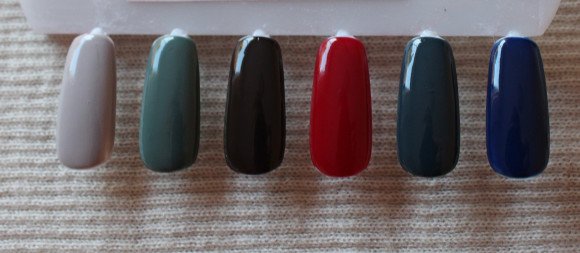 The Essie Fall Collection 2015 will be available in April 2015 at selected Dis-Chem, Clicks, Foschini stores, as well as selected beauty salons.