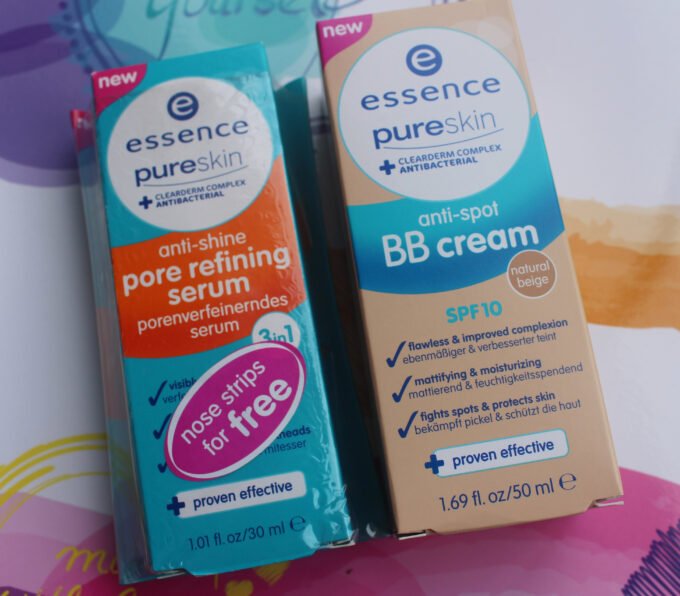 Another duo of winners from Essence's Pure Skin range. I have always felt that BB creams are ideal for young teen skin and can offer coverage and a groomed appearance while still looking natural.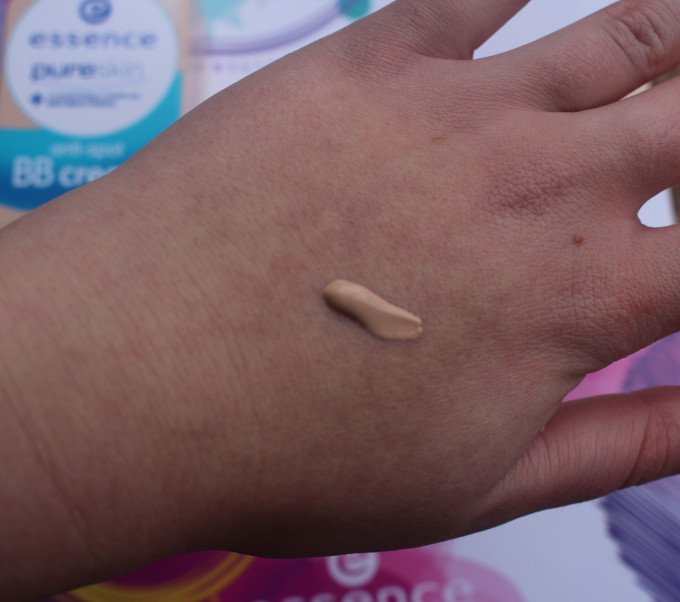 Essence's Pure skin anti-Spot BB cream is my new favoruite "off" day coverage. It is light, even in application and won't clog pores in fact the Clearderm formula helps to fight and prevent spots. This is the ultimate BB cream for creating a youthful look. I really like the coverage and how incredibly natural it looks.
I chose natural beige and a used a small amount on my hand to get a nice close-up shot of the result. My skin appears more even toned . The formula is also very breathable and doesn't feel like one is wearing a mask which I often find with most other BB creams.
The Pure Skin +Clearderm complex Pore Refining Serum is very effective too and I was impressed with the mattifying effect. I do find that one doesn't need to use these two together and they work better on their own for different skin types and needs. Both are suitable for young problem skin, this one just doesn't offer the coverage like the BB cream does.
Pure Skin +Clearderm complex Pore Refining Serum retails for R46.95 attached were three free nose strips (full pack is R24.95)
Essence PureSkin range is available at Clicks and Dischem stores nationwide