Bourjois have added a new range to their Rouge Edition lipsticks…introducing their longer lasting Rouge Edition 12 hours line. As someone who often forgets she is even wearing lipstick and therefore very often forgets to re-apply a long-lasting line is right up my alley.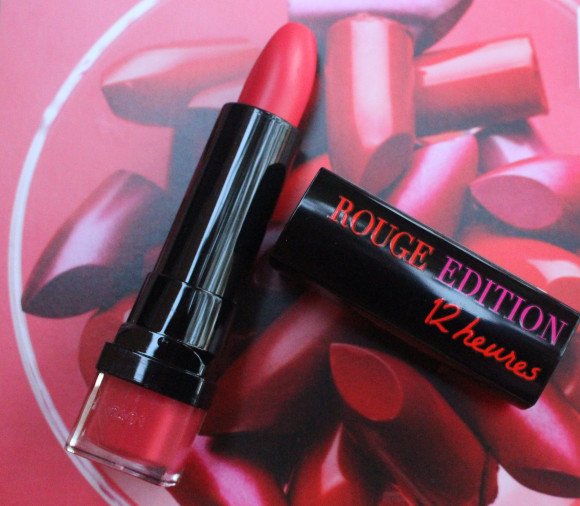 This shade is 35 VIP Entry.
The formula is surprisingly creamy. Thanks to the added Shea butter this means that it doesn't feel dehydrating at all, which I find is often the case with long-lasting lipsticks. In fact, my lips feel soft throughout the day and I feel no need to first use lip balm and then this. It leaves a lovely semi-matte finish so if you prefer a high gloss look then swipe on some sheer lip-gloss and know that your lipstick will still stay put!
Bourjois Rouge Edition 12 Hours will feature eight high-trend shades. It will retail for R 129 at selected Clicks stores as from the end of September 2014.