As a little media thank you Esse sent me this divine body oil. After working my way through the entire bottle and subsequently a second one I realised that I had yet to review it and it certainly is worthy of a review.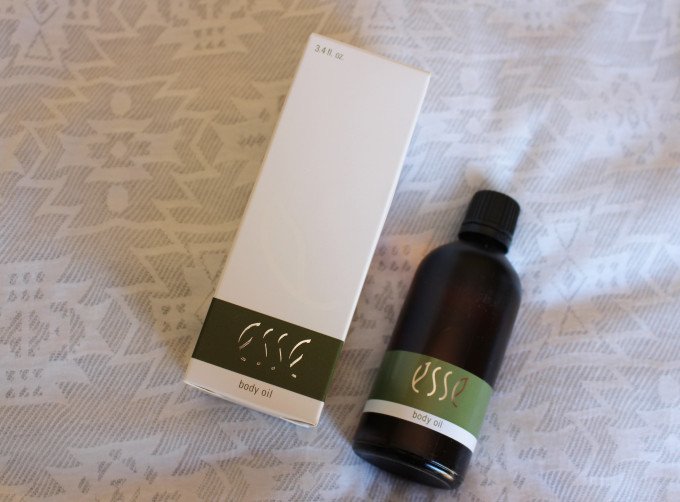 Yes, I generally prefer light body oils such as Justine's for every day moisture however now and then one needs an extra boost. Esse Body Oil is indulgent and the heady strong scent is extremely uplifting. I love adding a cap full of it to my bath water after a long day or applying some straight after a shower just before bed. It definitely works better as a night oil allowing time to seep into your skin.
It really is a treatment for one's body containing Jojoba Oil which provides intense nourishment and Marula and Baobab which provide vital omegas and anti-oxidant benefits. It also contains Juniper Berry which is excellent for cellulite. I know I will continue to use this oil more regularly during winter to combat any dryness and keep circulation going.
As with all Esse products this oil contains no baddies and 100 % of the ingredients are from natural origin, 99% of which are from Organic Farming. Esse Body Oil retails for approximately R320 for 100ml. Click here to view stockists.