Elizabeth Arden's new Flawless Finish Foundation Everyday Perfection Bouncy Makeup is perfect for the no-fuss woman who wants coverage but doesn't want to feel the weight of anything actually on the skin.
It's a multi-tasker too and energises the skin with revitalising ingredients like peppermint, ginseng and caffeine. This gives you a refreshed look which wakes up dull skin.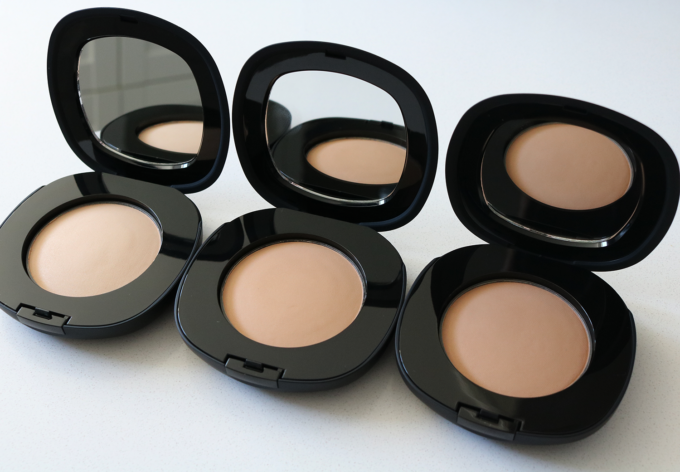 The "Bouncy-Gel" formula is incredible and glides on like no other compact foundation I've used before. It also doesn't cake in any creases, in fact it doesn't cake at all. Just smooth and effortless.
Whoever selected the shades sent to me have an incredible eye because I struggled to even capture them with all three blending into my skin with such ease. From left to right: 03 Golden Ivory, 04 Bare (which you can see was the most perfect fit) and 06 Natural Beige, which was the ever so slightly darker swatch. Great for contouring though!
The packaging feels expensive and the formula is excellent also at R475, it's pretty reasonably priced for a foundation. This is definitely for someone who isn't too fussy with using concealer and contouring and having to use different brushes etc. It comes with a makeup applicator in the section below.
I think I'll also recommend this foundation to new mums who don't have the time to apply a full face but want a flawless finish and to of course perk up the skin.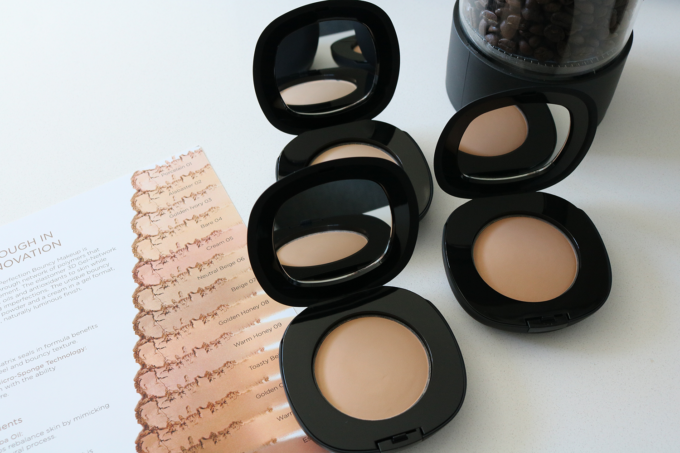 The formula also contains jojoba oil which rebalances the skin as well as two different types of technology. The one is called a 3D Gel-Network which is an elastomer gel matrix which seals in the formulas benefits to provide a silky feel and bouncy texture.
The other technology, Hyaluronic Acid Micro-Sponge provides your skin with the ability to absorb moisture.
There are 14 shades in total and are currently available at selected department stores.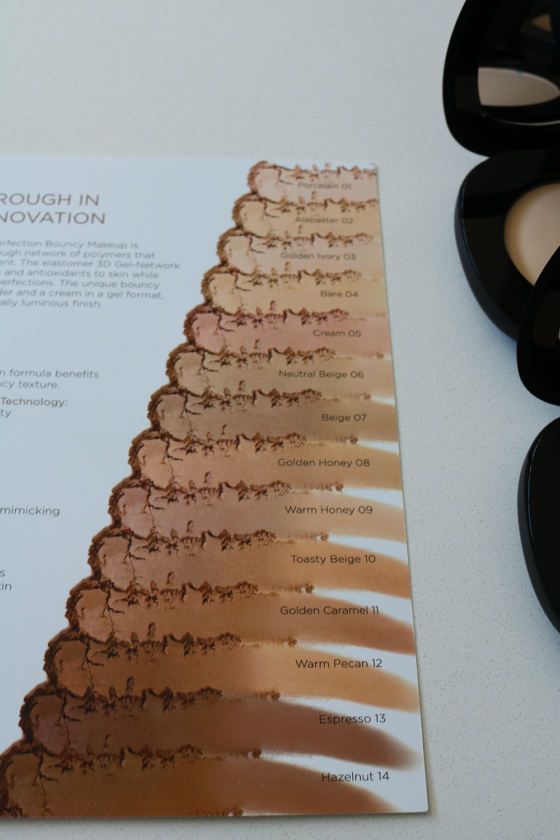 Disclosure Ranking: 2