There are just some product lines that launch which you can't help but swoon over. Yes, I am actually using that old-fashioned word but lust would be a bit strange. It is just that everything about the Elizabeth Arden Drama Defined Colour Collection is stunning and quality is exceptional. I expected a few misses but nope, well maybe aside from me not being brave enough to wear two of eyeliner shades but that's about it.
This is a collection created to define drama with attention grabbing eyes and flawless skin.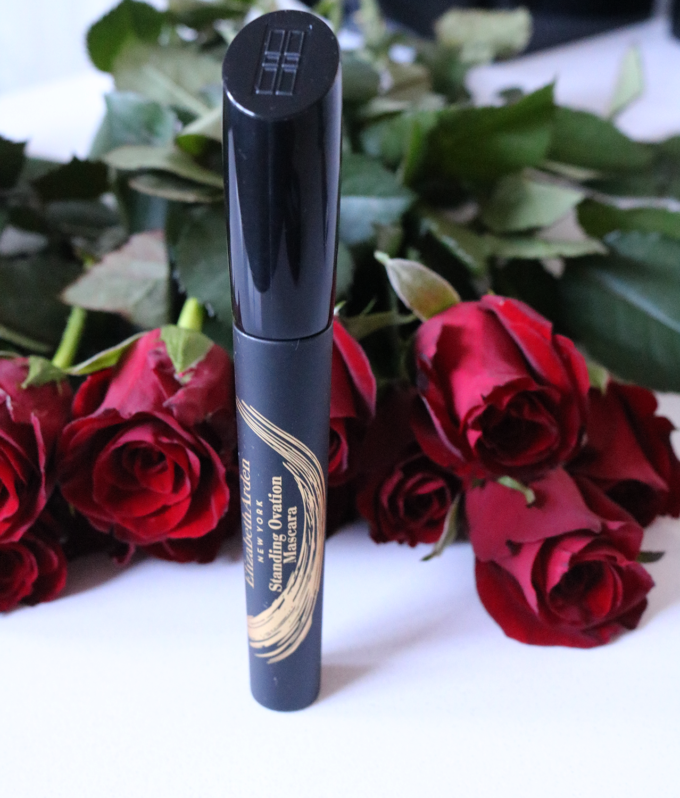 I love big mascara brush that allows me to build intensity and the Standing Ovation Mascara (R365) does just that. It's formula is infused with fibers that work together to amplify, build and curl lashes for that "false lash" effect.
I cannot recall the last time I've used an eyeliner as creamy and smooth as the High Drama eyeliners (R280). Honestly, there is zero dragging sensation. The pigment is rich and intense and it's wax-based which means it's water-proof that can wear up to 16 hours. No panda eyes if you do happen to have a late night.
There are four shades: Smokey Black, Espresso, Midnight Dream and Purple Passion. The latter two are not quite up my beauty alley but the other two are superb.
Can a girl ever have enough concealer in this world? I certainly can't and I use concealer more frequently than foundation these days. I'm all about that natural glow but clear skin doesn't always equal no dark circles. The Elizabeth Arden Stroke of Perfection Concealer (R295). Comes in four shades, which is quite limiting but if you do fall into this colour spectrum then I highly recommend them. They also reduce puffiness thanks to an ingredient called the Brazilian Christmas Berry. They contain polymers which naturally brighten ones skins appearance and reduce the look of blemishes and have both jojoba ester and hyaluronic acid to smooth and balance the skin.
The High Performance Powder Brush (R375) is a supersized kabuki brush and helps create that natural, flawless finish. It also comes with a super cute travel sachet for on-the-go application.
The High Performance Blurring Loose Powders (R550) are again ideal for that "no-makeup, make-up" look and can worn on its own or to help set your make-up. Gone are the days when powders were just there to soak up shine. These powders are packed with ingredients that use soft-focus technology to create a smooth, even complexion.
Key ingredients are Ceramides 1,3 & 6 which help to reinforce skin's moisture barrier, Nylon 12 and Hyaluronic Acid which smoothes the skin. Polymers which are optical diffusers and diminish the look of fine lines and skin balancing mineral powders to minimize shine and dryness.
Disclosure Ranking: 2