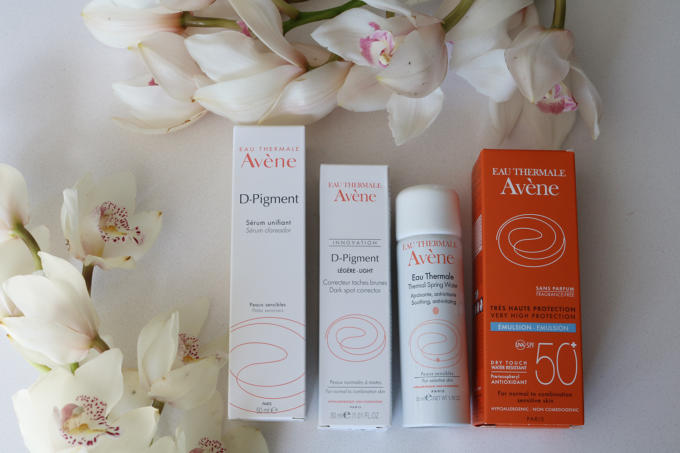 I feel like all I do is preach about how important sunscreen is and for all skin types, no matter where you are on the Fitzpatrick scale. Aside from skin cancer, premature ageing and a list of other horrible things which sun damage causes, a huge issue for many women is pigmentation. Let's face it South Africa's sun is harsh and it's only gotten worse thanks to global warming.
When I ask readers what's their main concern so many say dull skin and brown spots/pigmentation. There are a number of types of pigmentation predominately three types and some can only be treated with laser but for most there are products to lighten the pigmentation and create a more even-toned, radiant skin.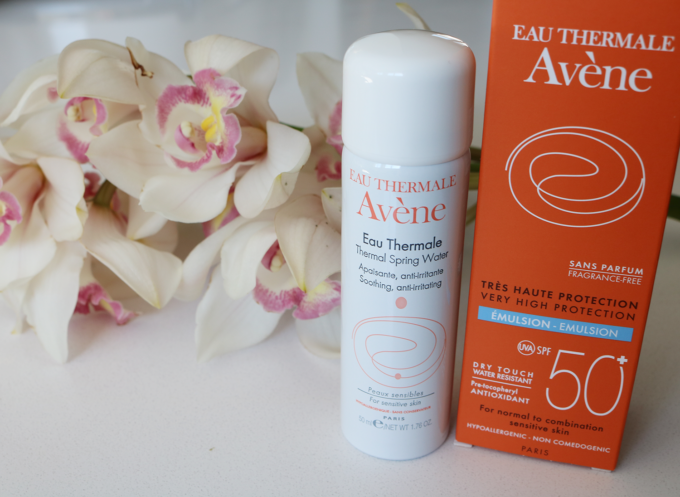 Eau Thermale Avène have created a simple to follow four step regime to help you on your path to more radiant skin. Number 1 is to use their famous Avène Thermal Spring Water (R159.95) morning and evening to soothe the skin.
Step 2 is their new product which we will chat about in a second. But Step 3 is an SPF which is an absolute must. This is truly a non-negotiable. I really like the Eau Thermale Avène SPF50+ Emulsion which is a broad-spectrum UVA-UVB protection and offers a very high sun protection for sensitive normal to combination skin on the face. I also adore their SPF 50+ Anti-Ageing suncare and find that if I'm wearing a heavier foundation this applies well underneath. Both sunscreens are R229.95)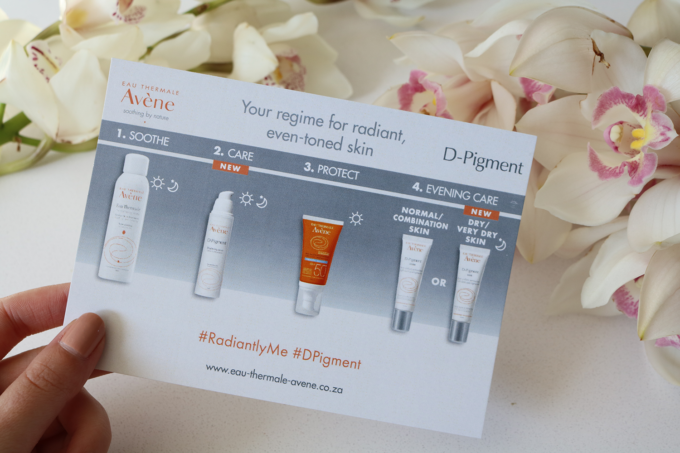 So let's get to their new product the D-Pigment Brightening Serum (R399.95), this is such a fantastic lightweight formula and really absorbs well. It is also non-greasy and is highly concentrated with active ingredients to keep your complexion clear, radiant and even-toned. The product not only reduces existing dark marks, but also prevents new dark marks from forming. It's best to use this serum both in the morning for prevention and at night for treatment.
It contains Ascorbyl glucoside (stabalised Vitamin C) which protects melanin from oxidation and contributes to excess melanin removal by boosting cellular renewal. As well as Myrtle (plant extract) with free-radical fighting properties, this active protects melanin from oxidation and regulates melanin production.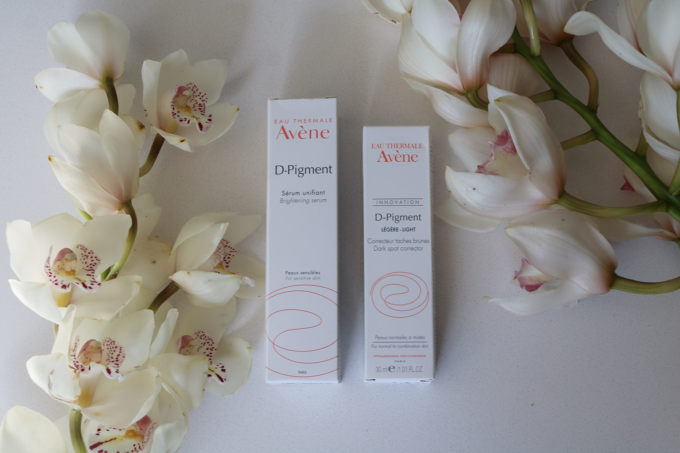 Their D-Pigment Dark Spot Corrector now comes in two variations- Light and Rich, both are R369.95 and help target dark spots. The Light formula is just better suited for normal to combination skin types and the Rich is for dry skin types. The D-Pigment Dark Spot Corrector reduces localised or widespread dark spots. It also prevents the appearance of new dark spots. As the Dark Spot Corrector contains Retinaldehyde, a natural retinoid derived from Vitamin A, which reduces the appearance of dark spots for even-toned skin, it is to only be used at night.
All of the products in the D-Pigment range are both fragrance-free and paraben-free.
Disclosure Ranking: 2