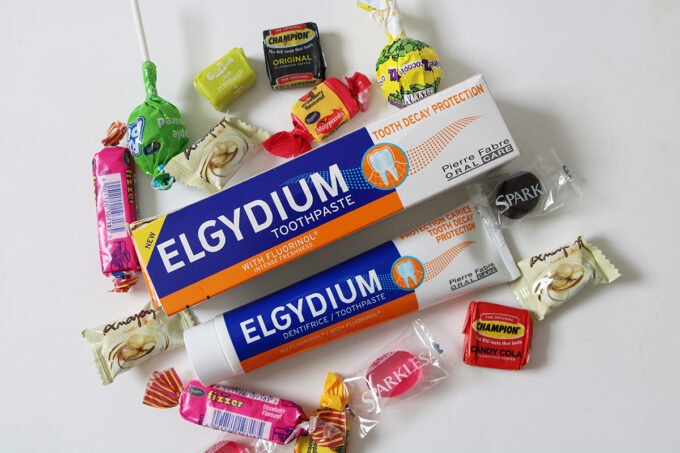 If you have a sweet tooth then this product is for you! The Elgydium Decay Protection toothpaste combines two very effective active ingredients in an optimal concentration to remineralise your teeth and protect against acid attack.
– Fluorinol (a patented second generation amine fluoride, also referred to as an organic fluoride) assists in remineralising (i.e. repairing) your tooth enamel. Simply put, this means there is less opportunity for cavities and tooth decay. When compared to sodium fluoride (the most commonly used fluoride), five times more fluorinol adheres to the tooth surface within the first minute of brushing.
– Siliglycol is a film forming agent that prevents sugars from adhering to the teeth. At
the same time it improves fluoride adhesion to the tooth surface.
Elgydium Decay Protection toothpaste is also free from SLS and parabens and I loved how gentle it feels. I am not a sweet tooth at all but I do enjoy high-acidity foods and know how important remineralising is.
Elgydium Decay Protection RRP R59.95 – available selected Dis-Chem and Clicks stores.
Disclosure Ranking:2