This little magical bottle arrived months ago but I've been fairly diligent with peels and treatments which meant that before leaping onto a Retinol Rich serum I needed to make sure that my skin barrier was happy. Even though dr.dermal's MicroRetinol Rich Repair contains Potent Ceramides which enhance barrier function and reduce TEWL.
It is definitely carefully formulated to provide slow release of retinol into your skin to provide maximum skin renewal benefits while reducing the risk of irritation. Refines, corrects and revitalises your skin condition with regular use and correct maintenance. Contains advanced peptide technology to induce ECM gene expression and improvement in skin elasticity.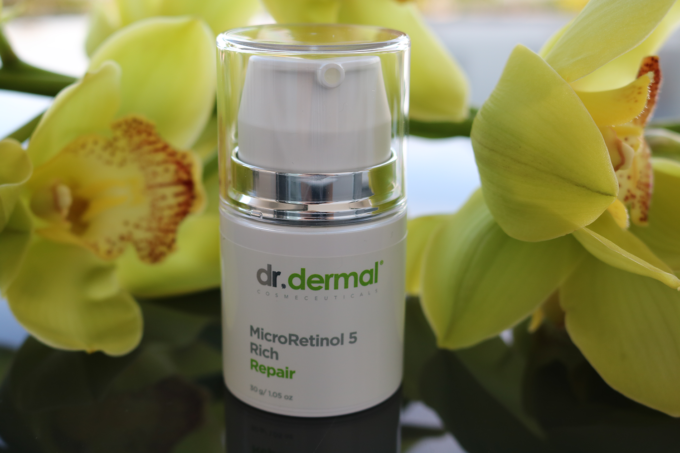 The price for 30ml is R895.00 which is fairly well-priced considering this is for 5% retinol which doesn't cause any irritation and only mild flushing initially.
This is thanks to the controlled time release of retinol into your skin, thereby ensuring maximum skin renewal benefits whilst reducing the risk of irritation. With 5% microencapsulated retinol, it is the most powerful microencapsulated retinol cream available in South Africa.
I look forward to trying more of dr dermal's products and am incredibly pleased with the results from this serum.
To learn more about this product and the range, visit here.
*Always use a high SPF when using a retinol product and use in the evening only.