Thanks to a somewhat stressful period of time I have been suffering from insomnia which has led to a pair of lovely dark circles under my eyes. I had considered purchasing several brands concealers including one from Clinique and one from Bobbi Brown, both were in the R300 category. While browsing through Clicks I saw that they had a Dirty Works concealer marked down to a measly R30 (Normal price was around R60)! I decided to grab it and see if it was any good, knowing full well it couldn't necessarily compete with the higher end brands but I am still very happy to have purchased it and here is why…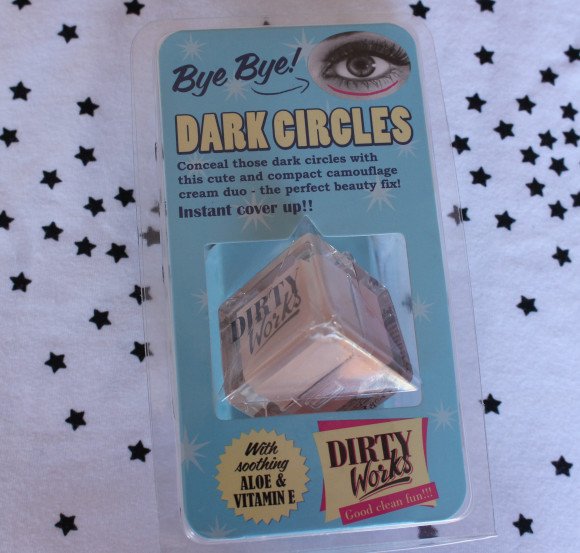 The Dirty Works Dark Circles comes in a super cute acrylic container with two shades, it is also fragrance-free and contains Vit E and soothing Aloe. I didn't see any other shades aside from the one which I purchased and no where on the container does it state a shade name. So I assume it only comes in one shade duo. If I am wrong then please do let me know if you have bought other shades. The shades can however be blended together to create the perfect shade for your skin tone if you are in the light to medium skin tone spectrum.
I tried to shoot them as true to the shade showing. The darker one is a pink almost clay-like beige shade and the other is a porcelain white nude shade.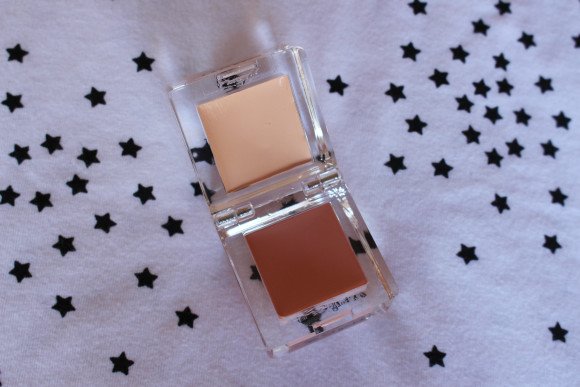 The formula is lovely and creamy in fact at times it is a bit too creamy which could be a problem for those with oily skin. It says to only dab as rubbing it in removes some of the product thereby removing the concealing factor. I like to dab it on then use MAC Fix spray before gently dabbing with a brush. My skin is very oily so this extra step might not be required for those with dry skin. It definitely does a good job of concealing and lasts throughout the day. I also have started playing around with using it for contouring on the nose area and thanks to the creamy formula it doesn't clump which works really well when used for contouring smaller areas.
Dirty Works is exclusively available at Clicks stores nationwide.