As someone with a rather oily combination skin it took plenty of courage to use an oil product on my skin. Yes, I had heard rave reviews and oil products have been big for past two years but still the thought of breaking out deterred me.
When I received the Decleor Aromessence Neroli serum I decided to finally give facial oils a try. My skin has been pleasantly balanced thanks to Estee Lauder's Advanced night Repair serum so I decided to swop that out for the oil serum and see if my skin remained moisturised or if the oil would mess it up.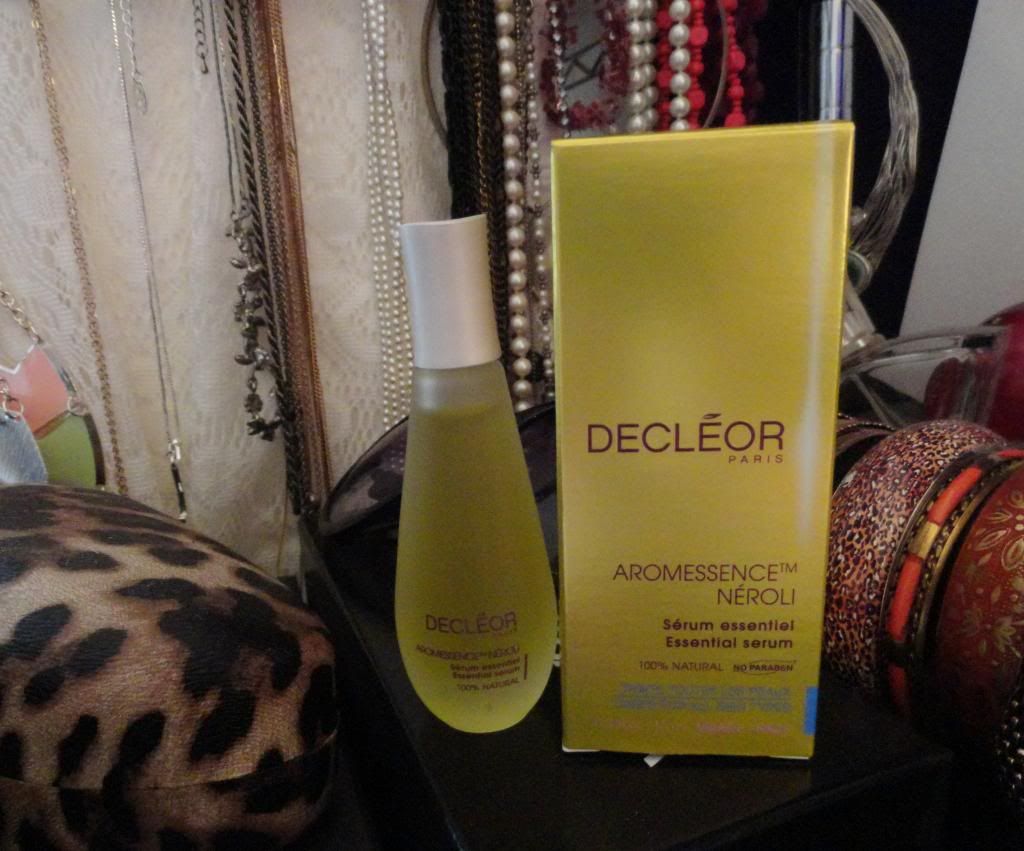 The smell is divine and very soothing. I instantly felt destressed after applying just 1-2 drops for the entire face and neck each night. My skin remained balanced and never felt too oily or sticky. In fact this absorbs fairly quickly and instantly moisturises.
As a nocturnal person by nature I tend to lack enough sleep which causes my skin to appear dull at times. After a couple of days of use I saw a massive difference and after a week I felt perfectly fine to skip a day or two without any makeup/BB cream/foundation. Decleor state that it actually helps to balance blemish prone skin which after use I can see why this may be true.
I like to use this every odd day at night (when my skin feels more dehydrated) and stick to my Estee Lauder ANR on the alternative days.
Woolworths sells the Decleor Neroli serum for R545 for 30ml and trust me 30ml will last you a very long time!