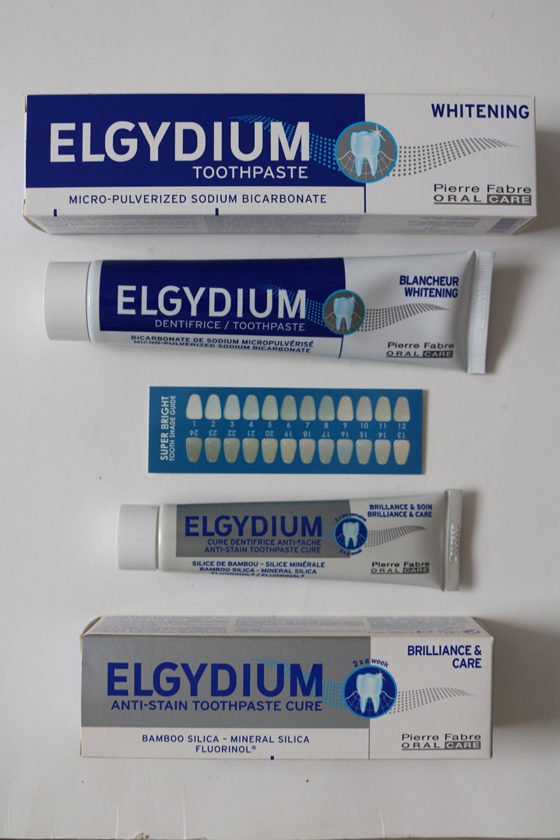 Toothpaste isn't always the easiest thing to review because the results don't often stand out enough that one can convey with an image. I did my best to do a before and after shot that was as accurate as possible. Let us start by saying that when I think of the Elgydium brand two things pop into my A) What a funny name and B) instant confidence booster. The reason being is that twice now their press drops have given me a push to do something. The first was earlier this year when I was procrastinating and not really studying as hard as I should have been when Elgydium sent me their Whitening Cool Lemon flavoured toothpaste and an awesome notebook filled with mini post-its. It prompted me to open up my textbooks and use the colourful note-markers.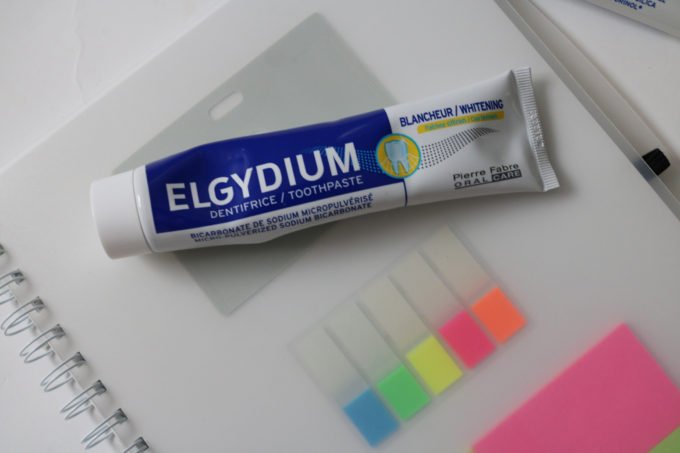 The second time was with this press-drop where they sent a stunning MAC Retro Matte Liquid Lipcolour in "Quite the Standout". I was heading off to an event and wasn't feeling all that social. I decided to apply this intense shade and instantly it perked me and was the talking point that broke the ice.
For two solid weeks, morning and evening I have been using the Elgydium Whitening Toothpaste R59.99 together with the Elgydium Anti-Stain Toothpaste Cure R69.99. Twice a week, so for eight brushes I'd swop the Whitening Toothpaste for the Anti-Stain.
I don't whiten my teeth and do drink plenty of red wine which does stain my teeth unfortunately. I had a check-up and clean at the oral hygienist last month, who said everything was perfect and no issues aside from some stain build-up from the red wine. As these stains are superficial they are easy to polish away and on a daily or regular basis something like the Elgydium Anti-Stain Toothpaste is the ideal option as it is affordable, easy to use and you don't have to change your lifestyle.
So thanks to red wine my teeth an 11 on the scale. It was quite interesting as to how the scale works as 6,7,8 had a bluish tinge to them and 9 was almost pinky.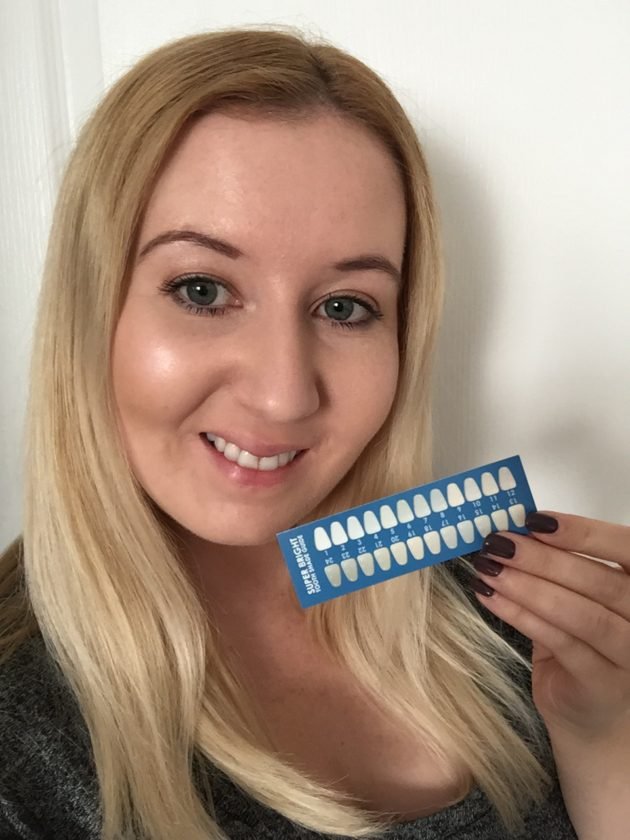 I use the Anti-Stain toothpaste in place of the Elgydium Whitening twice a week. It has a lower foaming agent to improve the polishing action. I'd use it by gently circulating it across my teeth using an electric toothbrush I could already see a massive difference and my teeth felt smoother, if that makes sense. The Anti-Stain has a unique polishing formula and favours mitigation of residual stains i.e wine, coffee and polishes the dental surfaces while preserving the tooth enamel. It contains an original assossciation of mineral and plant silica to gently polish as well as Fluorinol which is a patent of Pierre Fabre and is 1350ppm of fluoride ions.
I was thoroughly impressed as my teeth lifted to 2/3 on the scale and they appear much brighter. I love that neither products contain peroxide so one doesn't have to worry about any sensitivity. This range gets two thumbs-up from me!