I often get sent messages and emails asking about which products are suitable for fair skin. I refuse to tan my face and am therefore naturally very pale. I'd rather use products to build up a "healthy" glow than roast and pre-maturely damage my skin in the pursuit of a sun-kissed glow.
Being pale is actually a minefield because the minute you attempt to contour you can end up looking muddy or even worse dirty. Don't even think of trying to self-tan your face either, no matter how golden brown the tanner turns on your legs on your face you will end up looking like an Oompa Loompa's cousin.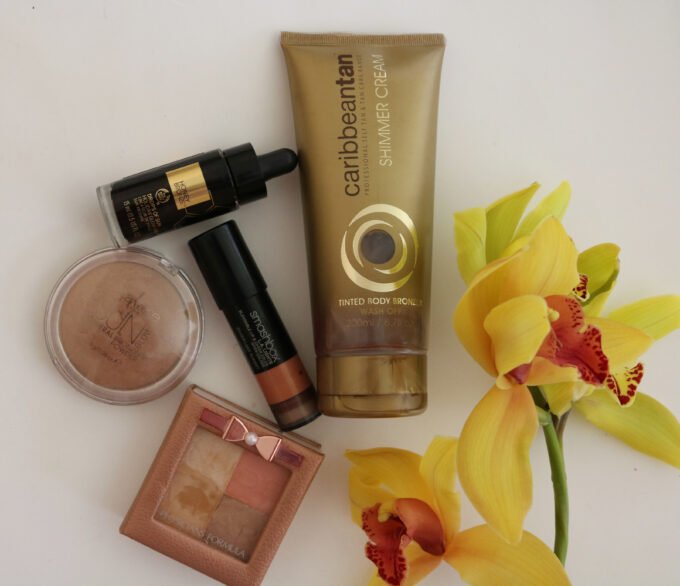 So what products will work on your peaches and cream skin and how do I try to match up my the hue on my face with my body.
Firstly don't think oh that's simple I'll just go for a darker foundation. If you try to go darker it will look unnatural and contrast too much. You want to look fresh still. So stick with the foundation shade that matches your own skin. Yes, this may be one shade darker in summer but make sure it blends in with your true natural skin that is untouched by self-tanner etc.
Should you wish to create a more golden brown effect you can use The Body Shop Honey Bronze Drops of Sun colour-correcting drops but use with caution. First apply a fine amount of foundation to your skin and then mix a small blob of foundation with one drop of the Honey Bronze. Gently apply using a Beauty Blender or similar type of sponge to your entire face. That's all you need. One drop.
I will also apply two drops to my body lotion and softly blend from my neck to my shoulders as that area also tends to be quite pale. Have you ever tried self-tanning your neck? It looks like you have a disease after day 1 when it starts getting patchy!
Next I'll use the Smashbox L.A Lights Blendable cheek colour stick in Silver Lake Sunset on my cheeks to create a healthy glow. This shade is best described as a golden peach. For pale skin peach shades can work well. We are always told go for the soft pink shades but that doesn't work when you want to look Summery and tanned and not like an English Rose.
Now to create some contouring effects. Nope, those cute little countour trio kits don't work for us pale ladies. We need something that isn't as intense and that we have more control over. I use the Catrice Sun Glow Mineral Bronzing Powder in 010 Golden Light. Use a Contour Angled Brush to apply to the cheekbones. Try to create a number three when applying. So more firmly apply along your cheekbones then sweep back and lightly onto your temples and side of your forehead then lightly down across cheekbones and back then down to your jawline and back. This motion allows a more subtle but effective contoured look.
Finally to create a highlighted glow I use Physicians Formula Nude Wear Touch of Glow which is a very fine shimmer and gives you a beautifully fresh appearance.
If you haven't had time to self-tan your body and or want some extra depth of colour then the Caribbean Tan Shimmer Cream is phenomenal. It not only has light-reflecting particles which help with the appearance of cellulite but also has a tiny bit of colour. I recommend using a tanning mitt when applying this as even though it does wash off it also does set quite quickly.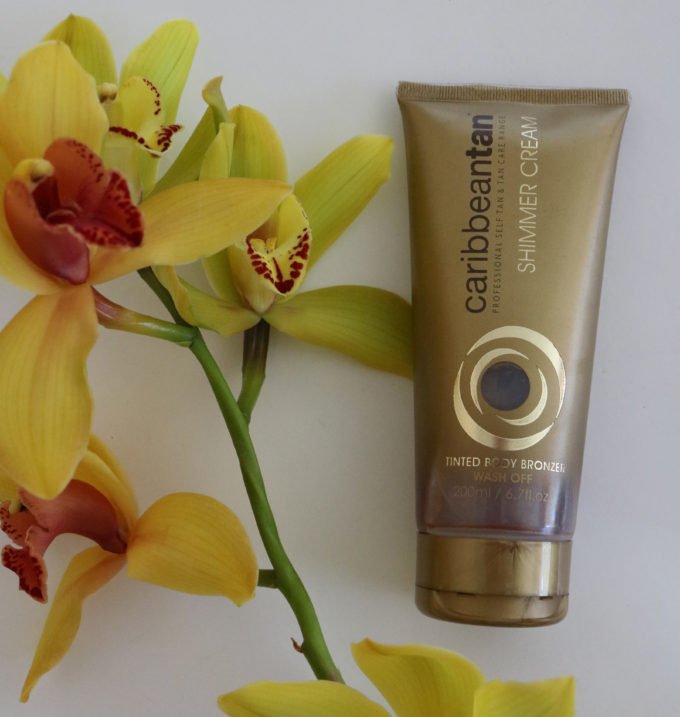 I love that Caribbean Tan have changed the look of the Shimmer Cream from a bottle to a tube making it far easier to get every little drop out.