Rubybox sent me some Biosense Colour Seal Shampoo and Hydrating Conditioner to test out and review. I have actually never used any Biosense products and was quite excited to discover the brand which is South African and has been around for 20 years. I know, how on earth have I never tried them before!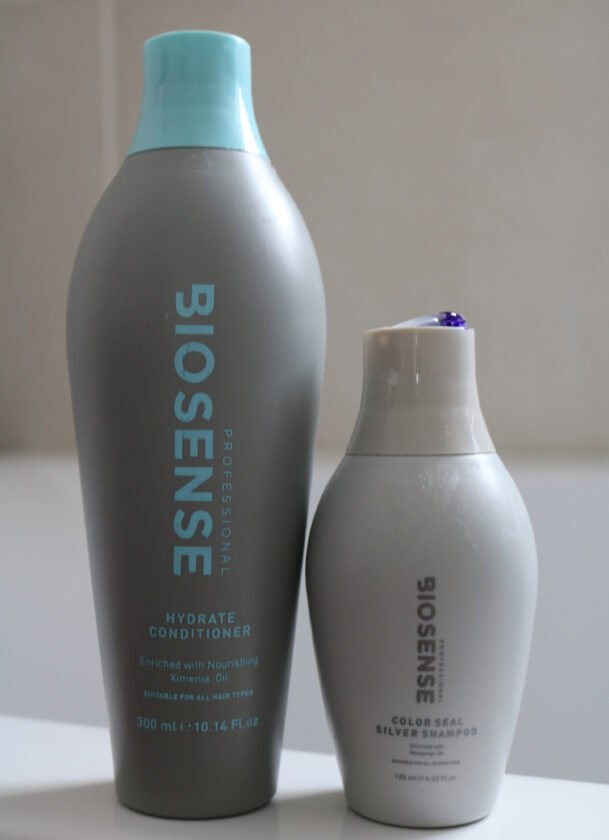 The Colour Seal Shampoo is a potent purple shampoo and works incredibly well to balance out brassy tones. It's certainly one of the better purple shampoos I've used. The Hydrating conditioner creamy and gently nourishes and soften ones hair. Colour treated hair tends to be drier so the hydration from the conditioner is very much needed.
The Biosense Shampoo and conditioner both contain top local ingredients:
MONGONGO – Mongongo oil is very rich in Omega 6 – which is excellent for skin hydration and cell renewal – as well as eleostearic acid which reacts rapidly with UV light to polymerize into a protective layer for the skin. High amounts of Vitamin E provide excellent antioxidant properties. Alpha eleostearic acid polymerizes when exposed to UV, forming a protective film on the hair.
XIMENIA – Rich in unsaturated fatty acids (approximately 98%) and therefore has a considerable nourishing, moisturizing, softening and revitalizing hair effect. Preserves the integrity of the cell walls and has a hair restructuring effect. Due to the presence of Ximenynic acid which is a triple bond acetylenic acid and a super hydrating molecule, the oil is appreciated for its anti-aging effect.
BAOBAB – Anti-inflammatory, anti-microbial properties Evens skin tone. Skin/scalp tightening (astringent, sebum secretion control) Revitalizing and moisturizing (promotes blood circulation) Strengthens hair. Anti-aging products (cell membrane protection, antioxidant). Smoothing properties for the hair and scalp.
Which means not only is your color intesified, brassy tones are eliminated but also the health and integrity of both your hair itself and your scalp are nourished and maintained.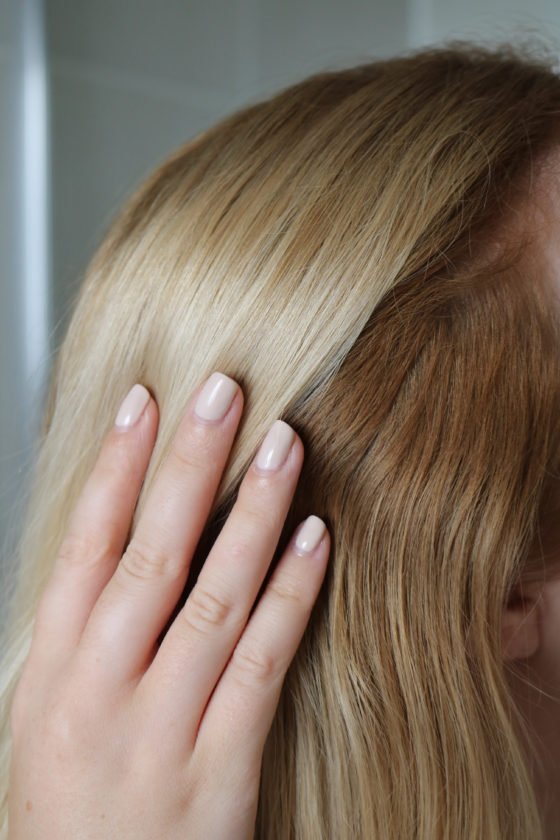 As you can see in the before pic my hair is quite contrasting with brassy tones showing through on the newly coloured hair. The shade of the darker blonde doesn't blend into the lighter shade as well as it should because of this.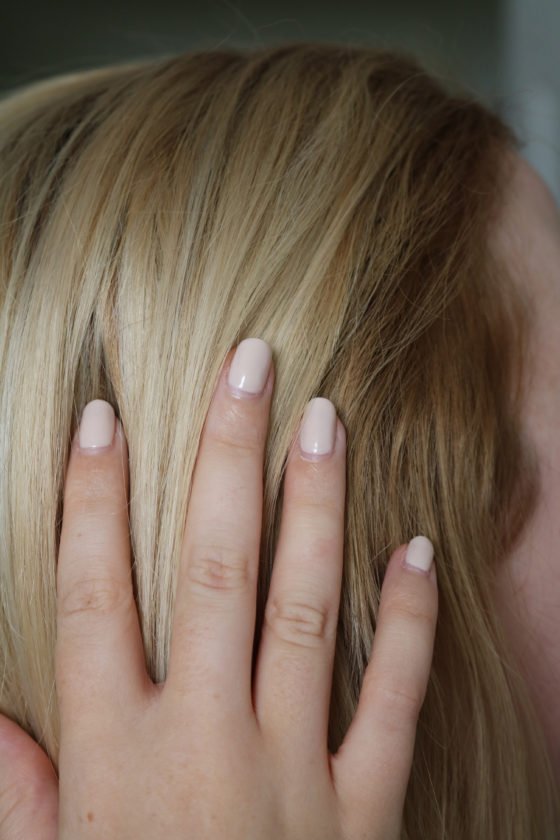 After one use their is significant difference and the orange is lifted. There are still a few sections where it shows still but over time and use of the Biosense shampoo and conditioner I am certain this will lift too.
The below after pic is after gently blow-drying… The blonde looks more vibrant and healthy.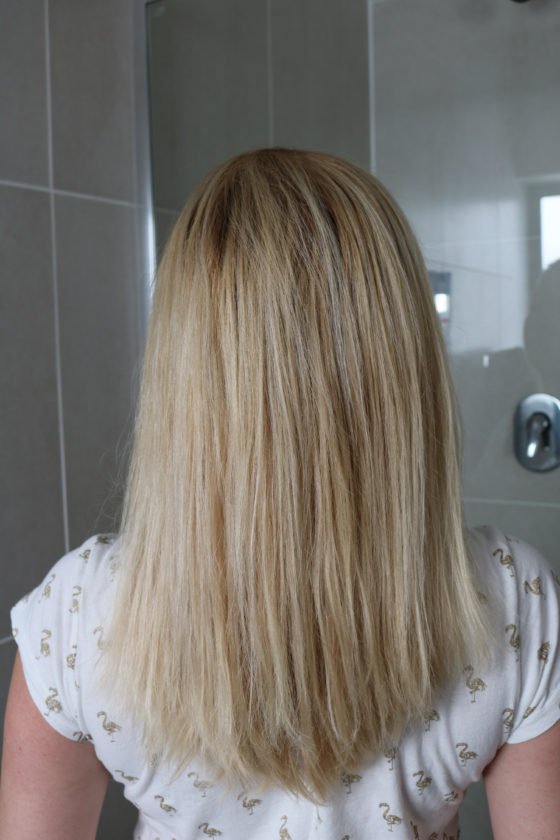 Biosense Colour Seal Silver Shampoo retails for R62.50 for 125ml and R150 for 300ml and the hydrating conditioner retails for R160 for 300ml. The Biosense range is available at your nearest professional salon or alternatively you can contact TWINCARE INTERNATIONAL on 011-305 1600 or at INFO@TWINCARE.CO.ZA for a list of stockists.
Also it appears that there might still be some time to fill in your details on the opt-in survey and receive a full-sized bottle of both the Biosense Colour Seal Shampoo and the Hydrating conditioner.