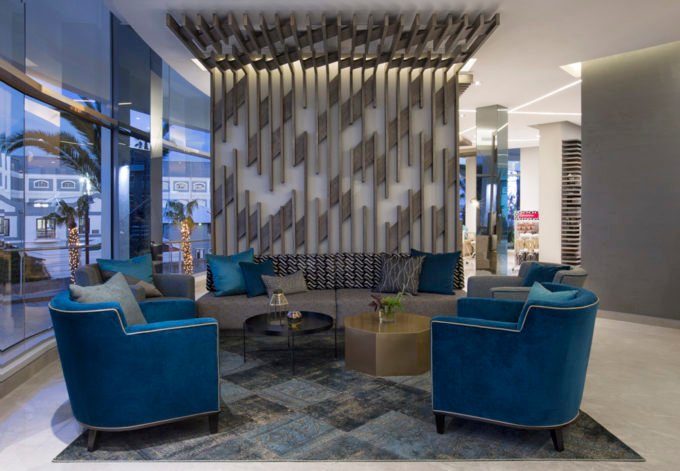 Two weeks ago I was fortunate enough to experience the Life Day Spa at the Waterfront. They opened last year in October and I was very sad about having to miss the launch due to exams so when they emailed me and invited me for another chance to try out the facilities on offer I was beyond keen. I'd previously had amazing times at their sister spa at Crystal Towers in Century City. Where I'd had my first Rasul Chamber experience.
I was happy to see that the Waterfront branch also has a Rasul Chamber and will be back to try it as well as the flotation pool. Along with the Rasul Chamber which is a Middle Eastern mud ritual, the 900sm spa also has nine treatment rooms, two couples suites, a 10-station nail bar and an opulent relaxation lounge.
I'll admit the thought of the flotation pool freaked me out a bit but look how inviting it is and apparently 30 minutes in there is equivalent to something like 4 hours quality sleep. Yes, please!
Also do excuse me using the Spa's stock images instead of my own, when I went I didn't want to be snapping away and disturbing the spa's other guests. The first thing one notices is how modern and stylish everything is and yet it still has that warm inviting feel. It truly is a beautiful spa and you instantly feel as if you are transported to another place. One where tranquility and calmness prevails.
The spa is divided into different sections with the front area offering the mani and pedi stations. The pedi stations face out and you can relax in the most comfortable chairs.
The view from the front of the spa and pedi stations…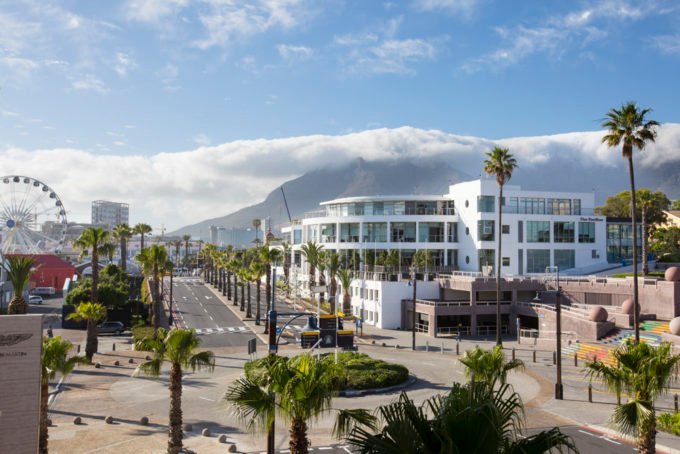 When booking for any treatment such as a massage or facial you may also use the spa facilities i.e the steam room etc.
There is also a spa pool for guests to enjoy and on the opposite side are loungers with private dividers for you to unwind some more between sessions.
I have the worst knots in my shoulders so I jump at any opportunity to have a back massage. After changing into a fluffy robe I was lead into one of the treatment rooms. Each with their own unique name. I was informed that they use colour therapy in the rooms and I could choose which light to have one during my treatment. The walls are interestingly painted and the way that the light reflects off of them makes it appear as if you are inside of a crystal. Absolutely stunning! The colour options are blue for relaxing (see below), green for detox and red for energising. Even though the room was lovely and warm I felt cold and run down so the minute the red light popped on I knew it was the one for me. I was also given a whiff of lemon essential oil before my massage commenced. My incredibly skilled therapist, Mikaela, worked my knots with such strength that right from the start I was impressed. I also ask for firm and have zero pain thresh-hold when it comes to my shoulders but no therapist ever seems to be up for the challenge except for Mikaela. Halfway through the massage she asked if she could use Bellabaci cups to bring more blood flow to the area and help detox the lactic acid that was being released. It was the first time I'd experienced cupping. I'd always wanted to try it for cellulite and toning but had never known it could be used during a massage. After that I was sold and got a pair of Bellabaci cups to try use at home for myself. Apparently 10minutes on each shoulder every evening will help with my muscle tension. And yes there will be a review on these cups soon. As my massage was winding down I was asked to turn onto my back and was given a heated eye mask and heated slippers were placed on my feet. the room filled with the scent of lemon once again and Mikaela whispered that I was to relax while she went and got my prescription.
The personalised prescription form contains info on my condition- "Muscle Tension with extreme knots in shoulder area" and what products and treatments would best suit me. The categories were Stress, Detox and Slimming. All of mine fell into stress and listed were some products that would benefit me such as the Bellabaci cups and Elemis Super Soak and the Revitalising gel.
What I'm going to say next I don't take lightly, this was the best back massage I've ever had. I felt so amazing afterwards and the entire experience was incredible. I'll be back and I'll be booking Mikaela although I'm sure all the therapists are just as impressive.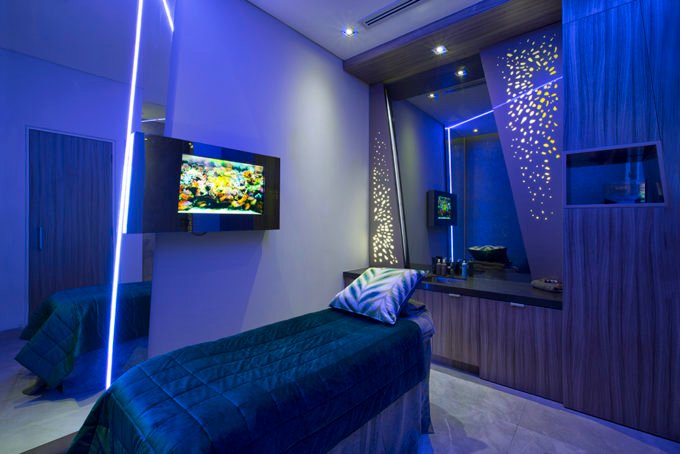 The Life Day Spa has an extensive list of services and they also stock products from Babor, La Prairie, Nimue, Optiphi and OPI. One plus that I must point out is that the Life Day Spa at the Waterfront is open 8am-8pm Monday to Saturday and 9am-5pm on Sundays. So if you are craving a deep tissue massage after a stressful day at work you can pop in after! For more info on the services offered at the spa and for pricing visit their website over here. Be sure to check out their current special below…