Balmain Hair Couture has now launched in South Africa. As part of the Balmain Paris fashion label, Balmain Hair has over 40 years of heritage in combining hair essentials with the latest catwalk trends. I recently attended an incredible event with GlamIt and Balmain and received the following three products to test as well as managed to try out some products at the event itself. Even if you took the prestigious luxury name away and simply presented the products to me blindly I'd still be smitten. I was especially impressed with their Dry Shampoo which doesn't leave any residue or stickiness.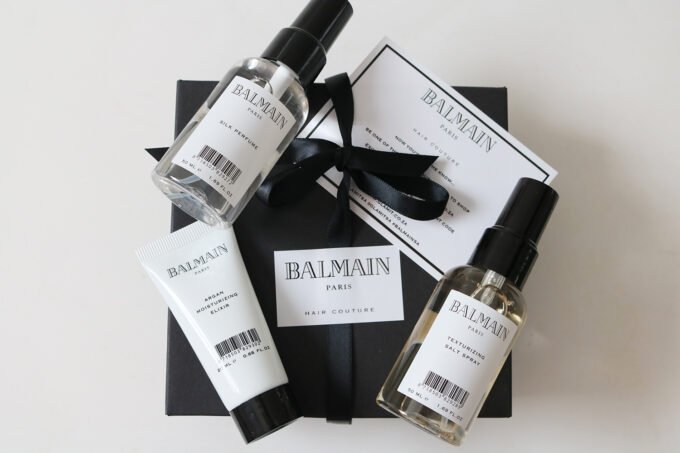 I can't tell you how many sea salt hair care products I've used in my life but I can tell you that I've only ever found two to be effective- Lush's Jersey Bounce shampoo and the Balmian Texturizing Salt Spray. The Texturizing Salt Spray 200ml (R545) offers flexible hold, adds texture, control and is humidity resistant.
I was also able to try out the highly sought-after Silk Perfume (R595 for 200ml) , which detangles and repairs damaged hair, protects against external damage and provides a lightweight silk finish whilst infusing follicles with Balmain's signature scent, which Vogue magazine describes as resembling a "beautifully expensive French candle".
The Argan Moisturising Elixir 100ml (R545) is another fav which is packed with pure organic argan oil serum for lustrous-looking shine, gives an instant boost creating a smooth and healthy look without residue. It helps smooth dry, damaged hair and the shine is fantastic!
Balmain Hair is available through the GlamIt website here and on the Foschini For Beauty website.