Anyone who knows me, knows how much I love perfume. Seriously, I will not leave the house without first applying perfume, I've even turned the car around and driven back to put some on even if I have no makeup on etc. Beautiful fragrances are just so important to me.
I am also a total fan of Mugler Alien. I'm always excited whenever they launch new variations but the original is such a timeless signature scent. Layering perfumes help them to last throughout the day and a beautiful body lotion with your fragrance just feels so luxurious.
The Alien Body Lotion is the epitome of luxury. It's generously fragranced and leaves one with the most incredible glow. I love applying it to my arms and neckline especially and it contains a "Beautifying Complex formulation" to create more even looking skin too.
The Alien scent is the ultimate expression of femininity wrapped in a veil of sensuality, a blend of rich floral notes of jasmine sambac and sensual and mysterious notes of cashmere wood and white amber.
At R760 it is a spoil but so worth it and the perfect gift for all those Alien fragrance fans, of which their are so, so many!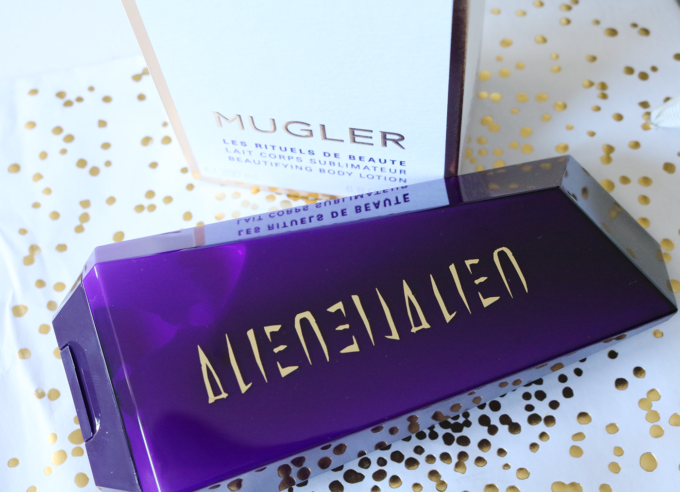 Disclosure Ranking: 2