It has been a while since I did an outfit post. I still feel a bit strange doing them but the response and emails after a post really makes it worth any awkwardness. I have been working a lot and so my wardrobe has pretty much blended into a constant look of monochrome. I really want to have more fun in putting together my actual work look as I would an everyday look.
It is however, that dreaded time of the year…exam time and while I only have a few modules left of my degree (I have had to eke them out since working full-time plus studies is no joke) I still feel the same level of anxiety year after year.
So onto my look:
Comfort is key when studying. Although I would love to say that I study in a full length designer dress and heels the truth is that a simple tee and baggy jeans will suffice. This Tee actually says I Woke Up Like This but my boob refuses to allow the "I" part be visible. I picked this Tee up from Legit and must say the quality is really good. For a simple white tee the cut is comfortably tailored.
These ripped boyfriend jeans are still a firm favourite in my casual wardrobe although I usually pair them with heels, I had to step out of my comfort zone at first by pairing them with sneakers. After spotting these super hot Adidas sneakers all over my Instagram feed I knew I had to have them. After finding out that there were only 4 pairs left in size 4 in the entire country I immediately ordered a pair and have not looked back since. They are not only gorgeous but are so comfortable too.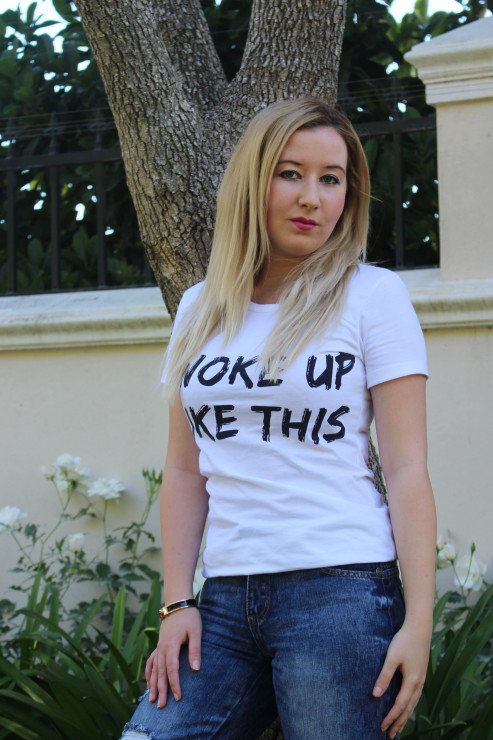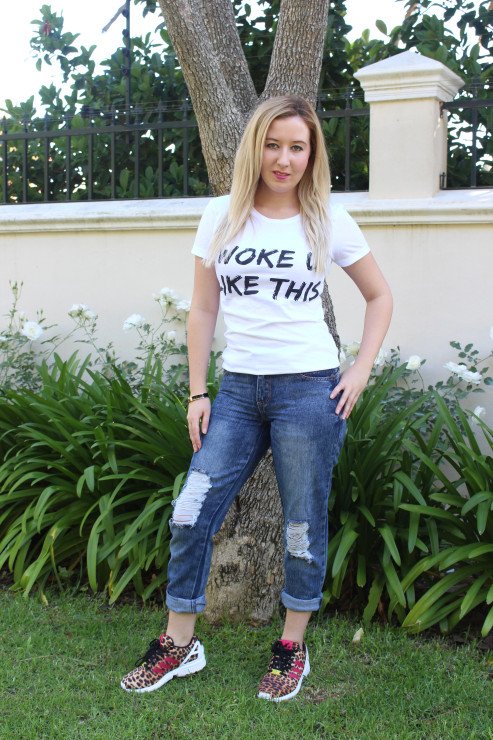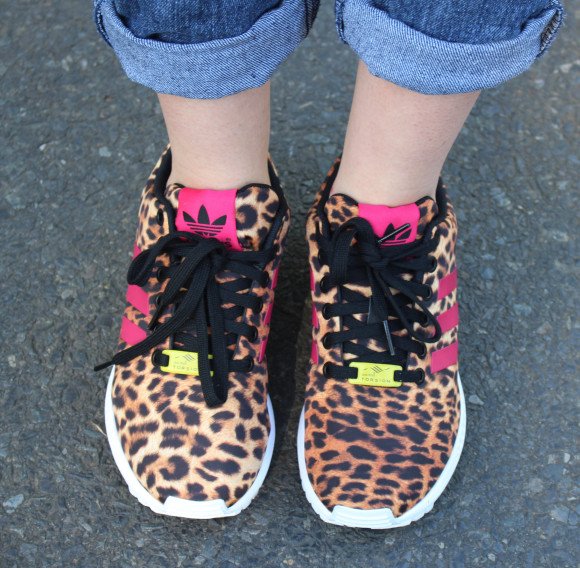 Top- Legit
Jeans- Mr Price
Bracelet- Hermes
Sneakers- Adidas ZX Flux
Lips-Revlon Super Lustrous in Berry Couture