Win a R2500 Fashion Voucher with Mr Price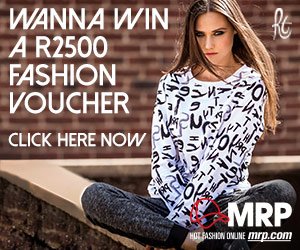 If you are a regular reader of this blog then you will already know that I am a massive fan of Mr Price. Mr Price has been steadily developing into an extremely on-trend brand with stylish and trendy products, excellent use of social media across all platforms and a company that is in touch with their target market. This is all glaringly obvious the minute I click onto their online store I immediately know what "story" is popular that week and am able to easily purchase from every look featured.
Even though I want everything on their site I still know that I don't have to exercise too much control since they are so affordable I can easily pick up an entire look for under R500. So imagine what one could buy with a R2500 voucher, just think winter wardrobe sorted!
To enter just click on the image below or just click here and enter your details…