I am so excited about this review! I have been so fortunate to not only receive an awesome straightener but also a new hairdryer in the same week. My hair has never felt better. The best part is that the Vidal Sassoon Infra Radiance dryer is extremely affordable and is available at Clicks stores.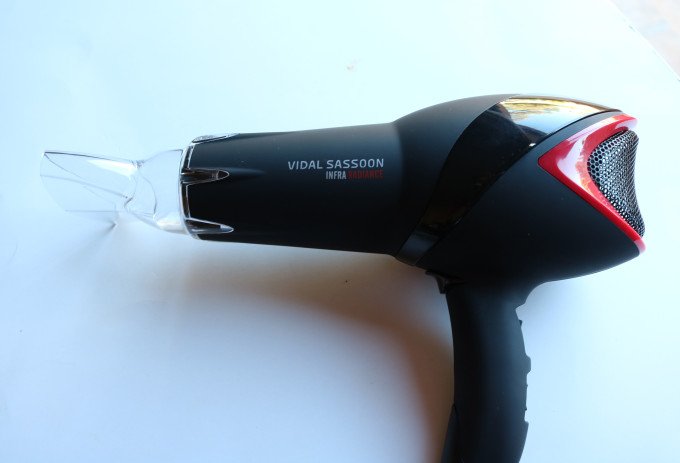 Gentle infrared technology enhances ones blow dry by delivering heat more evenly to the hair.
Infrared is Invisible radiant energy, which combined with the heat from the normal hot air flow means more even heat delivery. This helps maintain the natural moisture balance to prevent over-drying for faster styling. My hair has less frizz and feels incredibly soft. Even though my hair is now shorter it is still quite fine and thick which means drying takes forever but now within 10 minutes my hair is dry thanks to the Vidal Sassoon Infra Radiance dryer.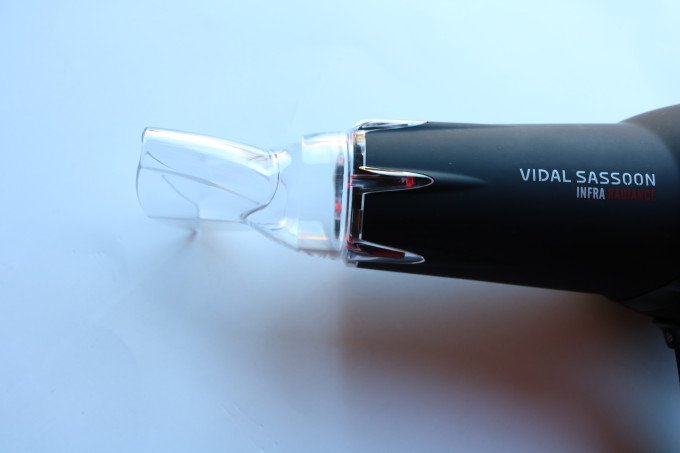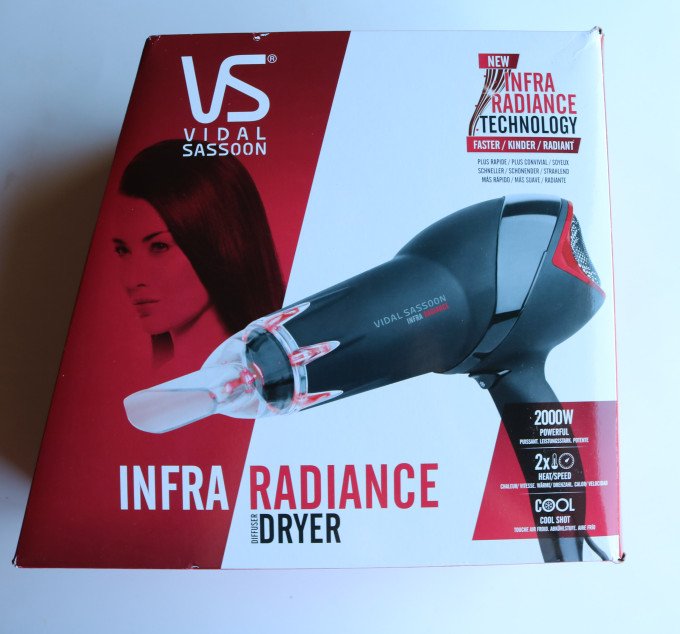 I'm really fond of the multiple settings for speed and heat as well as the cold blast shot that allows one to set a style and increases shine. My scalp can sometimes feel quite sensitive when a hair dryer is on full heat so I like that I can set it to full speed, which is pretty powerful and medium heat and my hair still dries in a matter of minutes.
It also comes with a nifty diffuser that allows you to dry curls with ease, simply remove the concentrator nozzle and pop on the diffuser. If I want more natural beachy waves then I use the diffuser. It targets the heat evenly without flattening it too much.