2017 is the year to be bold and bright! And what better way to show your boldness then with a beautiful red lip. I always have a red lipstick on hand for when I need a confidence booster and one which I've been really loving this past month is the Urban Decay Vice lipstick and lip liner in Wonderland.
Urban Decay Vice Lipstick in Wonderland Cream (R230) is an exquisite soft, creamy formula that lasts and lasts. The Wonderland shade is what I always call "the perfect red" in that it suits most skin shades and is very flattering.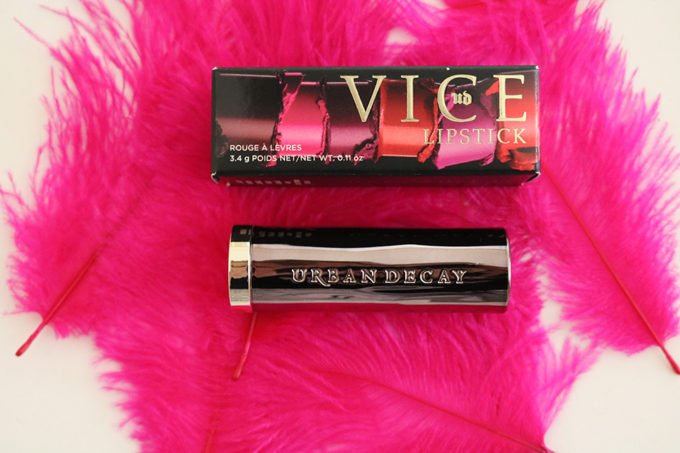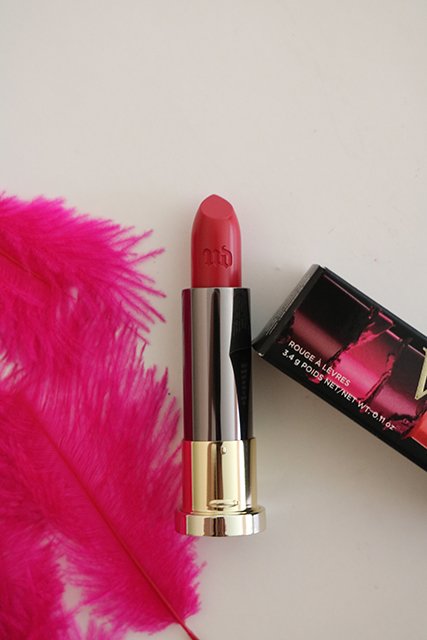 Urban Decay 24/7 Glide-On Lip Pencil in Wonderland is a creamy waterproof lip liner crayon (R210) which has made me realise just how important lip liner is especially when applying a bright shade. It makes all the difference in defining and balancing the shape of ones lips and of course maintaining a gorgeous shade without any colour "bleeding".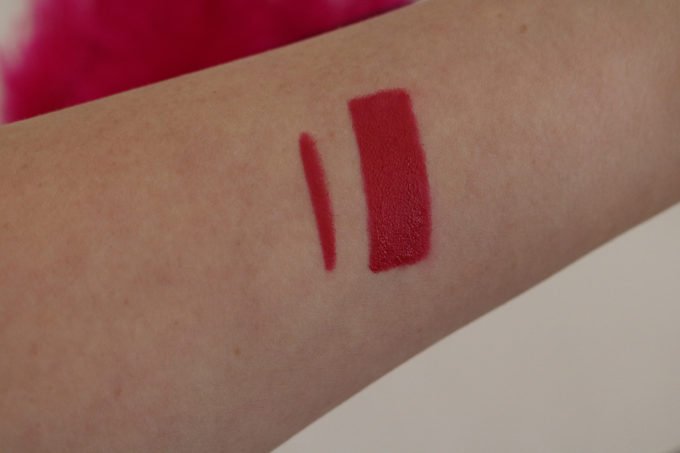 Urban Decay have had a pop-up store type of site running since they arrived in SA last year which sells the Basics and Naked palettes, you can view it over here. A snippet from my review is also mentioned on the site right at the bottom.
However, the most exciting news is that the full Urban Decay range is now available on the Foschini online store!