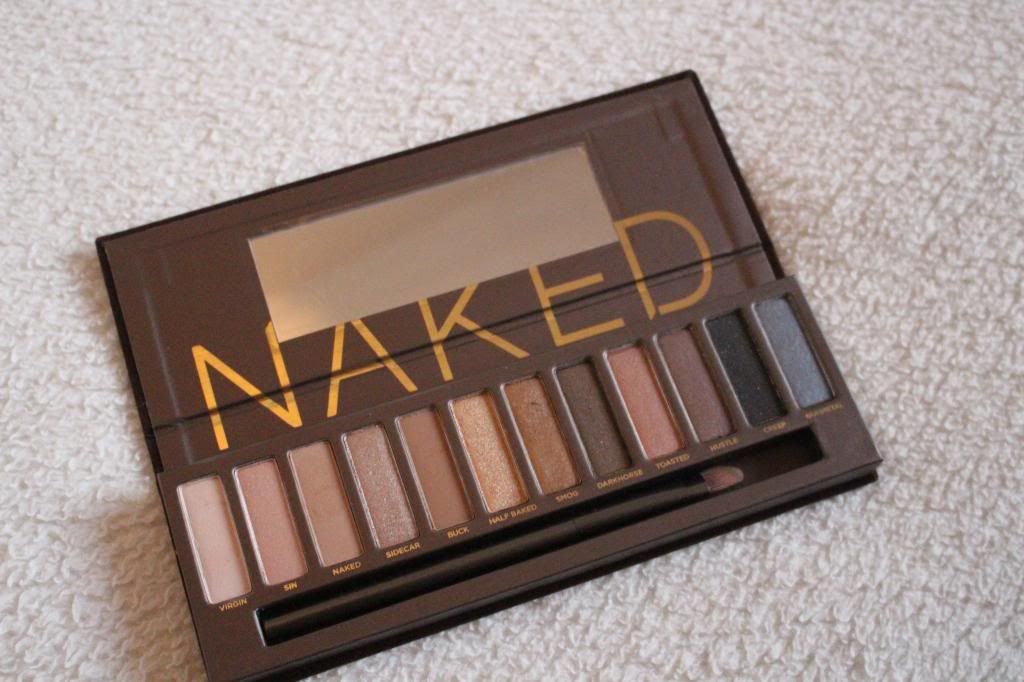 I like many beauty lovers have been lusting over this product for years now. A beauty icon and cult favourite it has received stellar reviews from beauty bloggers to top editors around the world. Finally it was my turn to try it out and see if the Urban Decay Naked Palette lived up to its hype.
There are 12 shades in the palette including 4 exclusive shades. One look at this palette and the thought "why would I ever need any other palette" instantly pops into your head. If like me, you tend to stick to neutral shades rather than pops of neon then this is a must-have as it simply covers the full spectrum. The quality is divine, once applied it appears very powdery but with one firm blending sweep of the brush (which is included) the eyeshadow sinks into you skin and stays put. It is brilliant to build with and as all the shades lend themselves to combining so you can play around plenty. Neutral certainly doesn't mean boring!
So the shades themselves, here is a quick run-down…
Virgin- The perfect highlighter
Sin- A subtle shimmer that can be used as a base or as a highlighter at night
Naked-Very matte and a very basic brown
Sidecar- So sexy, a shimmer but not too in your face
Buck- I prefer this shade of brown to Naked as it has more depth to it
Half-baked- Your ideal shimmery gold perfect for creating a bronzed summery look
Smog- Another favourite of mine and very similar to MAC Woodwinked a more coppery brown
Dark Horse- A decadent deep dark brown with an ever so slight shimmer
Toasted- More of a brown gold
Hustle- I adore this chocolate brown, it is really rich with excellent pigment
Creep- Your smokey eye must-have
Gunmetal- A little unusual to add to the Naked palette in my opinion this is metallic blue silver shimmer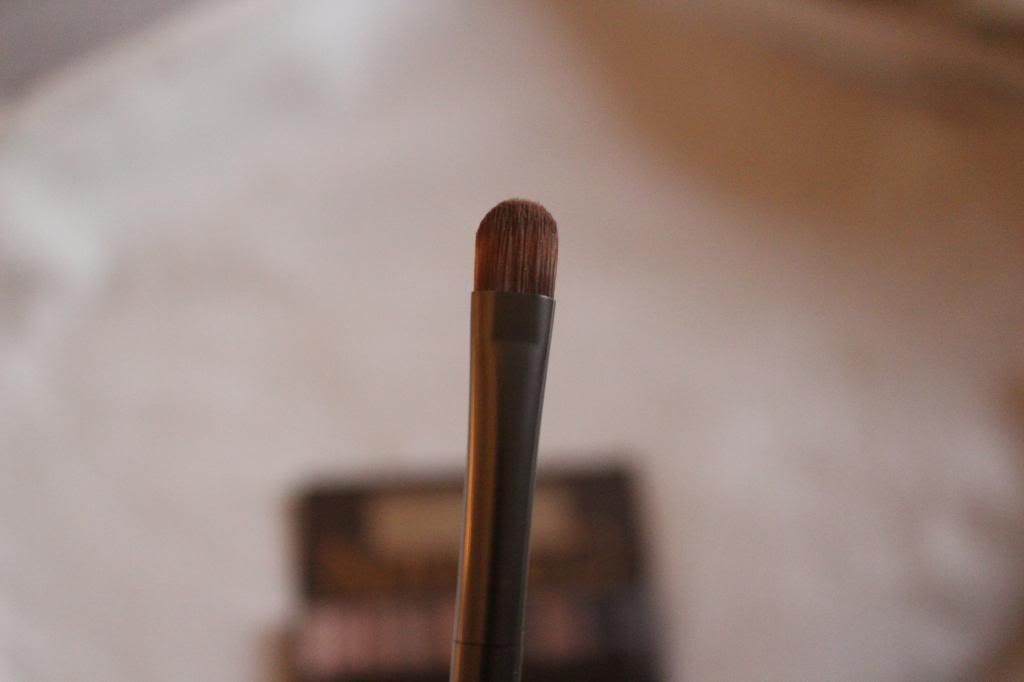 The shadow karma brush is cruelty-free and really is a wonderful tool to have in your collection.
In the palette you also receive Urban Decay's eyeshadow primer. A teeny tiny blob of this patted onto your eyelid with your pinky finger before applying any eyeshadow does wonders especially if like me you suffer from oily eyelids (yes, its a real thing). If you find your mascara tends to smudge even when it is waterproof or your eyeshadow all glides into one mess by the end of the evening then you too may suffer from oily eyelids and this is where primer helps tremendously.